Spring is in bloom, and that means it's the start of festival season in Raleigh, Durham, Chapel Hill and more cities and towns in the Triangle. Here are some that you will want to check out. All listed here are either free or have free components. This is just a start to the list. Many more will be added for May and June, so keep checking back!
There are cultural festival, kids' festivals, science festivals and more. There's even a fishing festival.
You might also be interested in: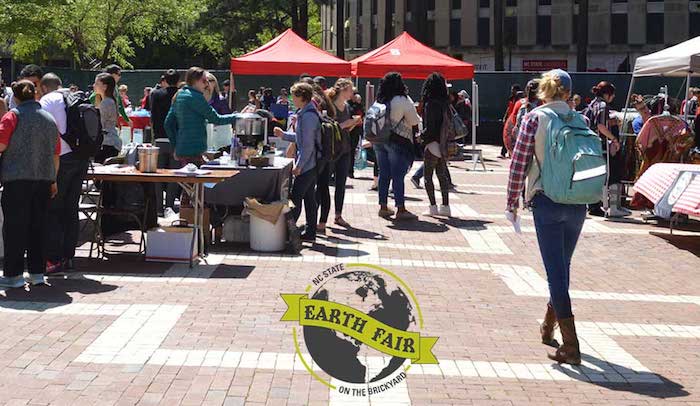 Wednesday, April 4th, 2018
10 a.m. to 2 p.m.
Brickyard, 2 Broughton Dr., Raleigh
Free
Earth-focused fair with exhibits, demonstrations and ideas on how you can make the world a better place. Experience the breadth of sustainability, including learning about food, water, transportation, nature and wellness. Part of NC Science Festival.

Saturday, April 7th, 2018
10 a.m. to 3 p.m.
South White Street, Wake Forest
Free
At this celebration of spring, learn about gardening and composting, make a craft from recycled materials with The Scrap Exchange, enjoy music and dancing, shop with vendors and plant herbs for your windowsill. Also: play in the sand.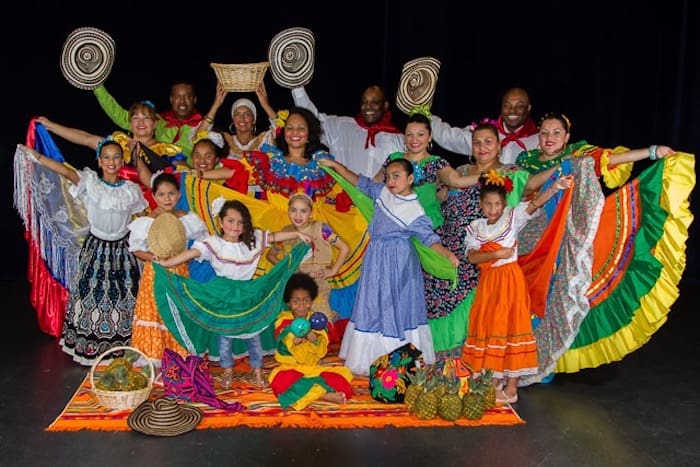 Sunday, April 8th, 2018
2 p.m. to 5 p.m.
140 West Plaza, Chapel Hill
Free
Community and campus cultural groups share their heritage through crafts, activities and interactive experiences. Enjoy music, dance, and spontaneous arts performances. Try out international food at the tasting tent and food trucks.

Sunday, April 8th, 2018
12 p.m. to 4 p.m.
Weaver Street, Carrboro
Free
Streets will be closed off to traffic. Experience a myriad of activities, including climbing, yoga, dancing, bike riding…even make smoothies in a bike blender.

Saturday, April 14th, 2018
12 p.m. to 7 p.m.
Hillsborough Street, Raleigh
Free
Live & Local Spring Fest is presented by Artsplosure in partnership with Live It Up! Hillsborough Street. This spring celebration is your chance to join your community in celebrating the unique art, music, food and beer of North Carolina. Enjoy an afternoon of performances on the Main Stage, a Kids' Zone with performances and craft activities for the youngest members of our community, as well as a food truck rodeo and craft beers from Raleigh Brewing.
Saturday, April 14th, 2018
11 a.m. to 7 p.m.
City Plaza, 400 Fayetteville Street, Raleigh
Free
Enjoy Lebanese music, dancing, food, desserts, beer and wine.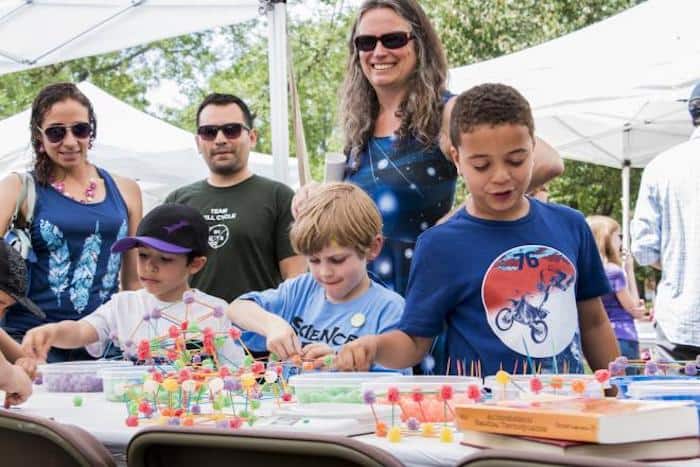 Part of NC Science Festival.
Saturday, April 14th, 2018
University of North Carolina at Chapel Hill, Cameron Avenue, Chapel Hill
Free
This huge celebration draws approximately 10,000 participants from Chapel Hill and beyond and showcases the diversity of scientific research on campus. There will be 100+ booths with hands on activities as well as lab tours, science challenges and more. Part of NC Science Festival.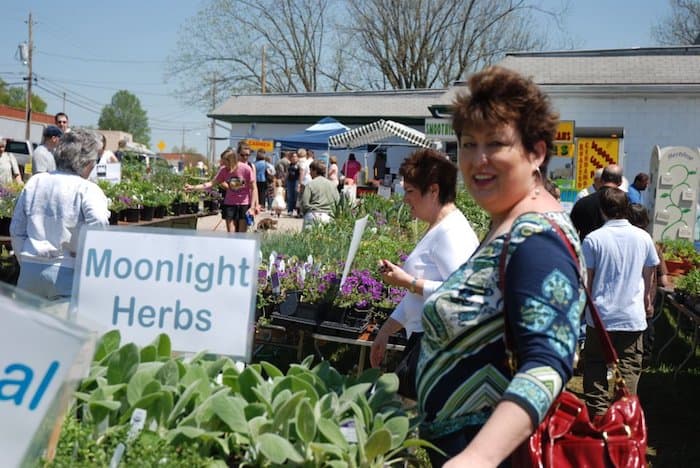 April 20-22, April 27-29
Festival Park, 525 South White Street, Wake Forest
Free
The Annual event will feature a variety of vendors appealing to those interested in gardening, home, cooking and a healthy lifestyle, entertainment and the largest selection of herbs to be found in one place. On April 21st, there will be musical entertainment and free face painting for kids, courtesy of Franklin Academy.

Saturday, April 21st, 2018
11 a.m. to 3 p.m.
E. Carroll Joyner Park Amphitheater, 701 Harris Road, Wake Forest
Free
This Arbor Day celebration includes free activities for kids, entertainment, giveaways, information about tree care, and a free tree seedling giveaway.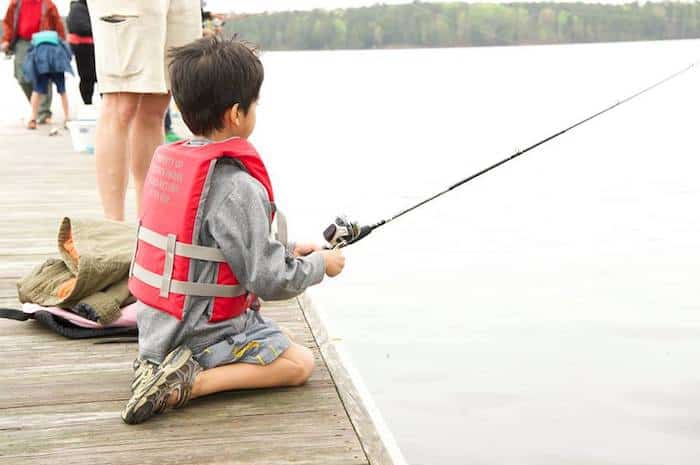 Saturday, April 21st, 2018
10 a.m. to 3 p.m.
Jordan Lake State Park, White Oak Recreation Center, White Oak Beach Road, Apex
Free
This free event will give families a chance to enjoy bank fishing, plus a bunch of hands-on activities. You don't need a fishing license to fish at this event. It's free for everyone. Kids will receive fishing lessons. If they participate in a scavenger hunt they'll also receive a free tackle box. Learn how to fillet a fish!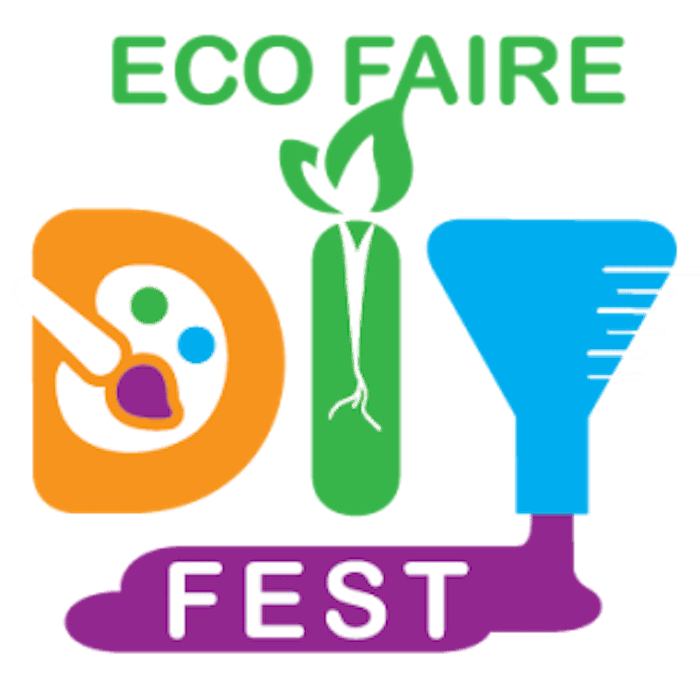 Saturday, April 21st, 2018
10 a.m. to 6 p.m.
The Scrap Exchange, 2050 Chapel Hill Road, Durham
Free
DIY Fest brings together artists, makers, and other creative individuals to celebrate Durham's innovative do-it-yourself spirit, featuring kids' activities, free demos, artist and maker vendor booths, food, music, and fun. There will be live music, lots of hands-on activities, make-and-takes, and Durham's first official Hebocon competition (robot sumo-wrestling competition for those who are not technically gifted.)

Saturday, April 21st, 2018
11 a.m. to 5 p.m.
Sertoma Amphitheatre, Fred G. Bond Metro Park, 801 High House Rd, Cary
Free
Music and dancing, an International Tasting Zone, Community Center, food trucks, international crafts, balloon animals, face painting and more. The festival is co-organized by Sister Cities and the American-Turkish Association of North Carolina.
Sunday, April 22nd, 2018
12 p.m. to 5 p.m.
Durham Central Park, 501 Foster Street, Durham
Free
Earth Day parade let by Bull Town Strutters, live music, environmental education, free paper shredding and more.
Month of April
Various locations
Mostly free
The annual NC Science Festival is a month long celebration of science, and includes star parties, technology expos, films, hands-on science activities and much more.
Saturday, April 28th, 2018
9 a.m. to 5 p.m.
Fred G. Bond Metro Park, 801 High Horse Road, Cary
Free
More than 170 North Carolina artists will be exhibiting and selling their work. There will also be an Earth Day celebration, entertainment, kids' activities and more.
More Free Events in April
Sunday, April 1, 2018
Monday, April 2, 2018
Tuesday, April 3, 2018
Wednesday, April 4, 2018
Thursday, April 5, 2018
Friday, April 6, 2018
Saturday, April 7, 2018
Sunday, April 8, 2018
Monday, April 9, 2018
Tuesday, April 10, 2018
Wednesday, April 11, 2018
Thursday, April 12, 2018
Friday, April 13, 2018
Saturday, April 14, 2018
Sunday, April 15, 2018
Monday, April 16, 2018
Tuesday, April 17, 2018
Wednesday, April 18, 2018
Thursday, April 19, 2018
Friday, April 20, 2018
Saturday, April 21, 2018
Sunday, April 22, 2018
Monday, April 23, 2018
Tuesday, April 24, 2018
Wednesday, April 25, 2018
Thursday, April 26, 2018
Friday, April 27, 2018
Saturday, April 28, 2018
Sunday, April 29, 2018
Monday, April 30, 2018