The Smithfield Ham & Yam Festival takes place Saturday, May 6th, 2023, from 9 am. to 6 p.m., in Historic Downtown Smithfield. Smithfield is in Johnston County, about a 34 minute drive southeast of Raleigh.
Check out a big list of spring festivals in the Triangle!
The festival features a full day of art, music, kids' activities, food and more.
A popular feature of the festival is the "What's That Yam Thing?" in which children turn sweet potatoes into works of art.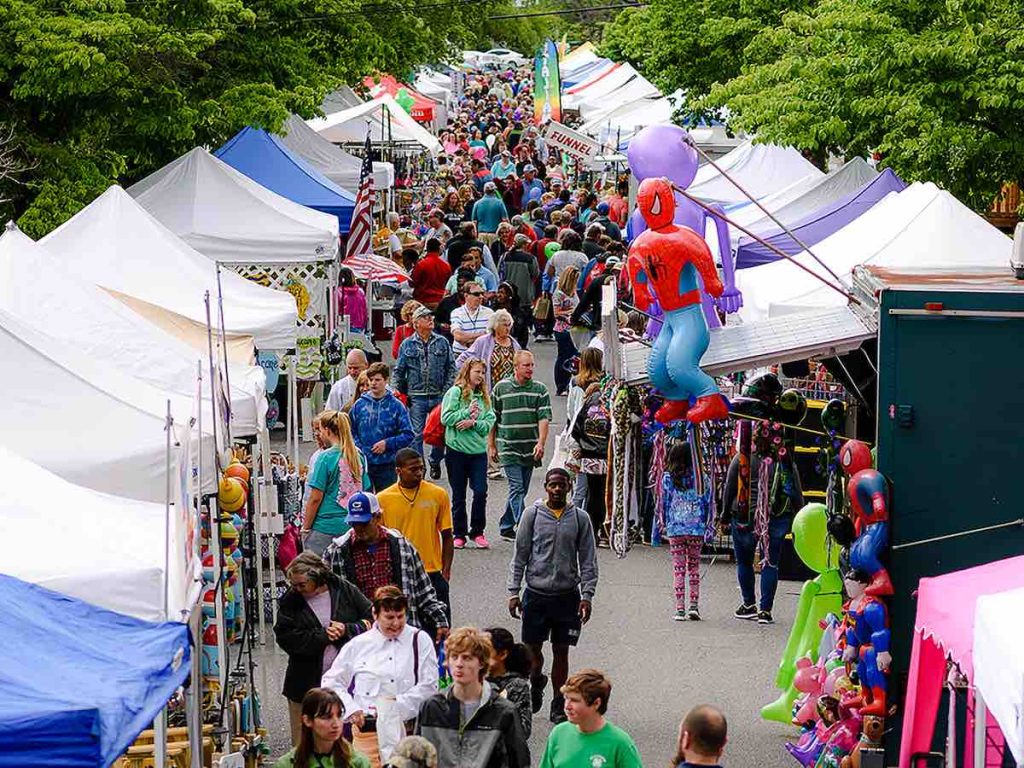 Check back soon for a schedule of events.
More Festivals
Check out a list of spring festivals in the Triangle, or take a quick look at upcoming festivals:
Thursday, March 23, 2023
Friday, March 24, 2023
Saturday, March 25, 2023
Sunday, March 26, 2023
Thursday, March 30, 2023
Friday, March 31, 2023
Saturday, April 1, 2023
Sunday, April 2, 2023
Wednesday, April 5, 2023
Thursday, April 6, 2023
Friday, April 7, 2023
Saturday, April 8, 2023
Sunday, April 9, 2023
Wednesday, April 12, 2023
Saturday, April 15, 2023
Friday, April 21, 2023
Saturday, April 22, 2023
Sunday, April 23, 2023
Friday, April 28, 2023
Saturday, April 29, 2023
Sunday, April 30, 2023
Saturday, May 6, 2023
Saturday, May 13, 2023
Saturday, May 20, 2023