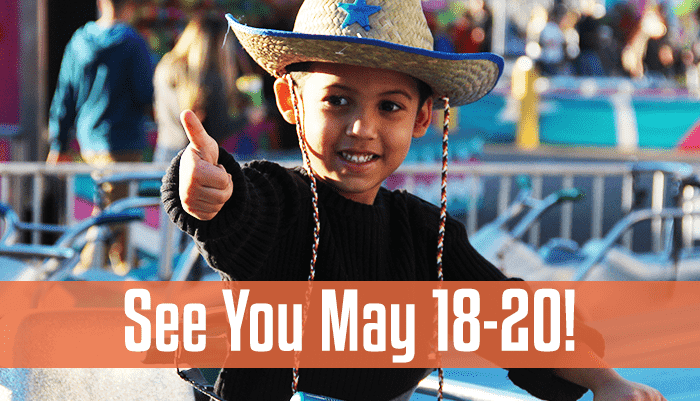 Got to be NC Festival will offer "three great days of down-home celebration North Carolina-style" May 18th, 2018, through May 20th.
Hours are:
Friday: 12 p.m. to 10 p.m.
Saturday: 9 a.m. to 10 p.m.
Sunday: 9 a.m. to 8 p.m.
It takes place at North Carolina State Fairgrounds, 1025 Blue Ridge Road, Raleigh. There is no general public parking inside the gates on the Fairgrounds during the Festival. All parking is located off Trinity Rd. There will be a free shuttle from Carter-Finley Stadium to Gate 9 during the peak hours of 10 a.m. – 8 p.m. on Saturday and Noon – 7 p.m. on Sunday.
Admission and parking are free and so is most of the entertainment, which includes:
Fireworks Friday and Saturday nights
Dan Dan the Farmer Man
Everything that Matters in the Kitchen Cooking Show
Lauryn Zepeda with Gringo the Trick Pony
Gringo
Ready, Set, Grow Agri-tainment Show
Lineman's Rodeo
Kidz Corral
Antique Tractor Pull
Kids' Pedal Tractor Pull
Pig Patch Birthing Center
Pig races
Live music: Carolina Bluegrass Battle
7 bands on Dorton Arena Lawn Stage
Much more
Some of the activities do have a fee, but they are clearly marked on the website:
Carnival Rides and Games
Food from Independent Vendors
Got to Be NC Homegrown Fare presented by Lowes Foods- $3 adult admission
Pony Rides
Masonic Carolina Pig Jig – $15 adults (11 and up), $5 ages 7-10, 6 and under are FREE
More Upcoming Festivals
Friday, February 22, 2019
Saturday, February 23, 2019
Sunday, February 24, 2019
Saturday, March 2, 2019
Tuesday, March 5, 2019
Saturday, March 9, 2019
Saturday, March 16, 2019
Sunday, March 17, 2019
Saturday, March 30, 2019
Saturday, April 6, 2019
Sunday, April 7, 2019
Friday, April 12, 2019
Saturday, April 13, 2019
Saturday, April 20, 2019
Monday, April 22, 2019