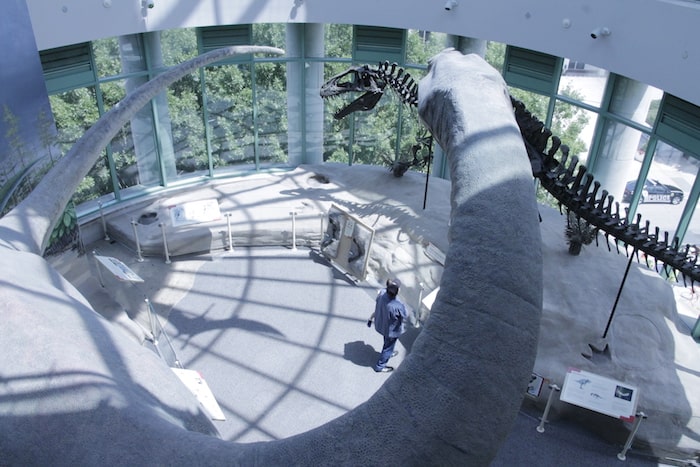 The Triangle area of North Carolina is rich with museums but you don't need riches to visit them because many are free. And some that aren't free offer free days. Raleigh, especially, as the state capital, has many free museum offerings, but you'll find some in Durham and Chapel Hill as well. Keep in mind that all the free museums welcome donations.
Raleigh
North Carolina Museum of Art
Permanent exhibits include African, Judaic, American, Classical, Contemporary, British, Spanish and French collections, among many more. The museums also features exciting temporary exhibits, acres of park land and frequent programming. Free
2110 Blue Ridge Road, Raleigh
North Carolina Museum of Natural Sciences
An incredible resource for anyone interested in learning about the earth and its inhabitants, this museum is popular with kids and adults alike. Free
11 West Jones Street, Raleigh
North Carolina Museum of History
Explore the story of North Carolina and learn about the generations of people who have called it home. Free
5 East Edenton Street, Raleigh
Gregg Museum of Art & Design
NC State's art museum is free to visit, and hosts many free events for the community as well.
1903 Hillsborough Street, Raleigh
City of Raleigh Museum
The museum collects and cares for artifacts, curates exhibits, and provides educational programming that all highlight and interpret Raleigh's history and heritage. Free
220 Fayetteville Street, Raleigh
CAM Raleigh
CAM Raleigh seeks to curate the most contemporary works of art and design possible—those still emerging, growing, and living.
Admission is now free.
409 West Martin Street, Raleigh
Marbles Kids Museum
Marbles' regular admission price is $9 in advance (or $12 the day of the visit) for those one year old and older. But on the first full weekend of every month, admission is free for adults who are customers of Bank of America or Merrill Lynch. Just show your credit or debit card for admission. Only the cardholder is admitted for free.
Another great deal: On Monday through Friday, starting at 3 p.m., get half off admission.
In addition, Marbles Kids Museum holds regularly scheduled Sensory Friendly Playtimes that are especially for children with disabilities and their families. These events are free.
201 East Hargett Street, Raleigh
Raleigh Fire Museum
The Raleigh Fire Museum, located in a modular trailer at the Keeter Training Center, is normally open the second Saturday of each month, from 10 a.m. to 2 p.m., and is free to visit.
105 Keeter Center Drive, Raleigh
Chapel Hill
Kidzu Children's Museum
The first Sunday of the month used to be "pay what you want." This offer doesn't seem to be active right now, but if your kids love this museum, a membership grants you free access all the time. Kidzu holds regularly scheduled adapted play evenings for children with sensory sensitivities or different needs. These are free for the whole family.
201 S. Estes Drive, Chapel Hill, inside University Place. 
Ackland Art Museum
The University of North Carolina's art museum's permanent collection consists of more than 17,000 works of art, featuring North Carolina's premier collections of Asian art and works of art on paper (drawings, prints, and photographs), as well as significant collections of European masterworks, twentieth-century and contemporary art, and North Carolina pottery. The Ackland organizes more than a dozen special exhibitions a year. Free
101 South Columbia Street, Chapel Hill
Durham
Museum of Life + Science
Museum of Life + Science includes a two-story science center, a large butterfly conservatory and habitats for 60 species of animals on its 84 acres just blocks from downtown Durham. On regularly scheduled Durham Community Days, residents of Durham and Durham County (showing ID) get in for free and can bring up to five kids for free.
433 West Murray Avenue, Durham
Nasher Museum of Art at Duke University
The Nasher Museum offers free admission to everyone, any day it's open, which is Tuesday through Sunday.
Free
2001 Campus Drive, Durham
Duke Basketball Museum and Duke Athletics Hall of Fame
Free
306 Towerview Dr, Schwartz-Butters Athletic Center, Durham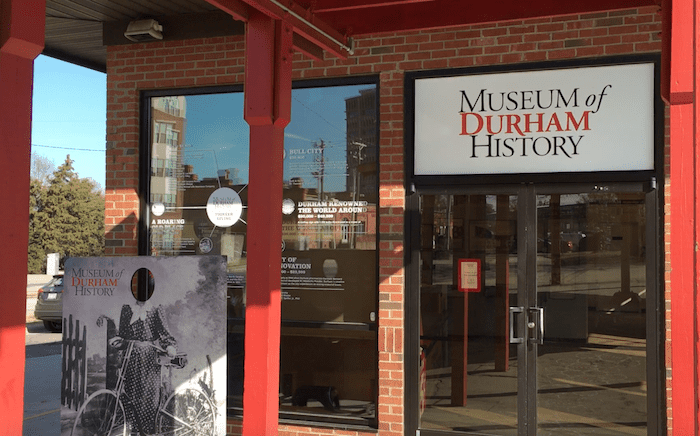 Museum of Durham History
The public venue of Museum of Durham History. You'll also find the museum's exhibits throughout Durham.
Free
500 W. Main Street, Durham
21c Museum Hotel Durham
The historic Hill Building has been re-imagined to showcase more than 10,500 square feet of exhibition space where curated exhibitions and site-specific installations reflect the global nature of contemporary culture. The galleries are open every day and exhibitions rotate, as does the regular cultural programming. Which means there's never a bad time to visit 21c and see something new. It's free and open to the public 365 days a year.
Free
111 Corcoran Street, Durham
Hillsborough
Orange County Historical Museum
Free
201 N. Churton Street, Hillsborough
Chatham County
Chatham Historical Museum
Free
9 Hillsboro Street, Pittsboro
Upcoming Events in the Triangle
Check out our
full events calendar
, where you can enter any date, or look at the events for the next few days here:
Wednesday, February 8, 2023
Thursday, February 9, 2023
Friday, February 10, 2023