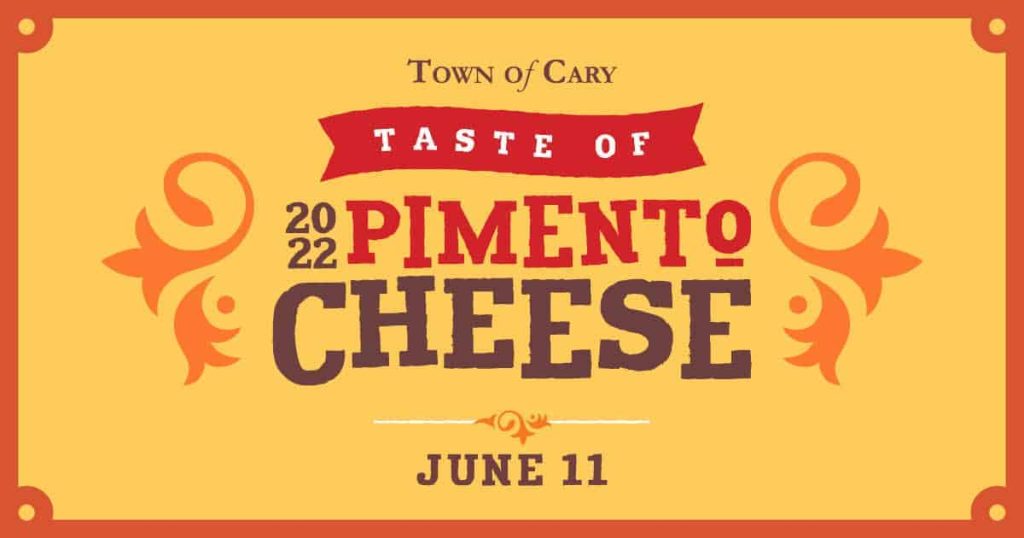 The Town of Cary is once again celebrating pimento cheese!
The 4th Annual Pimento Cheese Festival takes place Saturday, June 11th, 2022, from 11 a.m. to 4 p.m.
Food trucks on Academy Street will serve their regular menus, plus new dishes that feature pimento cheese. The festival is free. Just pay for your food and drink.
Enjoy live music, drinks from local breweries and taste pimento cheese samples from restaurants.
You can even test your skills in the pimento cheese sculpting contest.
Look for updates in the Facebook event.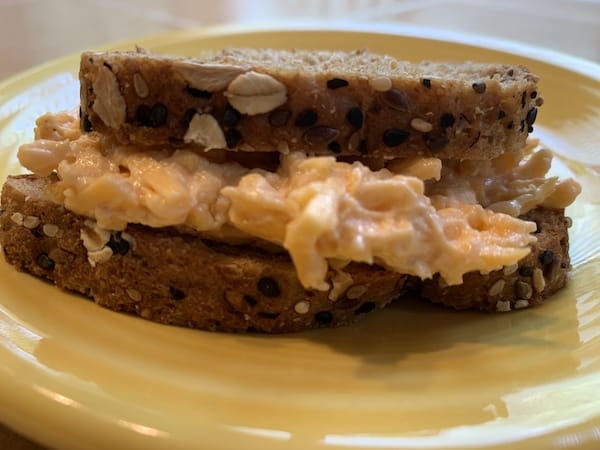 Food Trucks and Drink Vendors at Pimento Cheese Festival
Start planning now with this list of participating food trucks and beverage vendors:
454 Grill
BaconEssence
Beefy Buns
Big Mike's BBQ
Bond Brothers Beer Company
BrüePrint Brewing Comapny
Buff-O-Lina
Bull City Ciderworks
Buzzy Bakes
Chatham Hill Winery
Epic Vegan
Flattz
Fortnight Brewing Company
Fresh Local Ice Cream
Gettin' Sauced in the City
Jam Soft Serve Ice Cream
Jolly's
Las Gringas
Mama Bird's
Mama Churros
Mesas
Off the Hog
The Paddy Wagon
Peyton's Place Open Pit Cooked BBQ and Fried Chicken
QSpresso
Raleigh Brewing
Red White Bubbly & Brew
Stavi's Sandwiches
The Heights Dominican Kitchen
Ty's All Natural
Vicious Fishes Brewery
Accessible Parking
You can find accessible parking at Cary Arts Center, 101 Dry Avenue, Cary.
Upcoming Events in the Triangle
Check out our
full events calendar
, where you can enter any date, or look at the events for the next few days here:
Wednesday, March 22, 2023
Thursday, March 23, 2023
Friday, March 24, 2023