There's nothing better on a warm evening than listening to music outdoors. Here's a list of free summer concert series for 2022 in the Triangle. You'll find live music in Raleigh, Durham, Cary, Chapel Hill, Pittsboro, Carrboro, Hillsborough, Smithfield, and more.
Maybe "summer" stretches a little bit into spring and autumn too. Most of these concert series are family friendly. At many you can purchase food from food trucks.
Most of these concerts are free, but we've also included some that are low-cost.
Read about some of our favorite outdoor concert series, and then scroll down for a day by day list of every outdoor concert on Triangle on the Cheap's calendar for the next 90 days. This list includes outdoor concerts at festivals and market as well. Make sure to follow each link for details.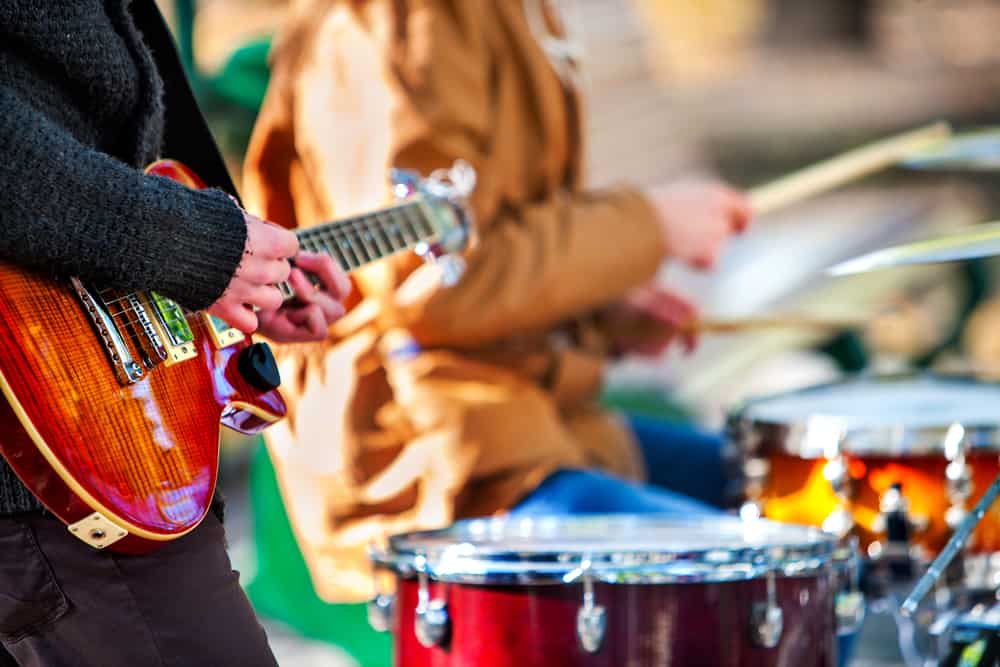 Outdoor Concert Series in the Triangle
Read on to learn about some of the outdoor concert series in Raleigh, Durham, Chapel Hill, Wake Forest and beyond. There are more that should be announced soon, and we'll add them here.
Freight Train Blues
---
---
PLAYlist
PLAYlist Concert Series
First Friday of the month, from May to October, 2022
7 p.m.
Durham Central Park
501 Foster Street, Durham
Free
Each evening starts with DJ Travis Gales spinning his Friday Night Mix live at the park, and then the headlining band takes the stage at 8 p.m.
---
---
Bands, Bites and Boats
Bands, Bites and Boats
First Friday of month from April to October
Time varies a little
Bond Park Boathouse
801 High House Road, Cary
Free
This is a concert series that you can enjoy from land or in a boat on the lake! Each event also features a food truck and brewery.
---
---
---
---
---
---
---
---
---
---
---
---
---
Park After Dark
Park After Dark
These Wednesdays: June 15th, July 20th, August 17th, September 21st, 2022
7 p.m.
Cary's old library site, 310 South Academy Street, Cary
Free
There will be some food and drink vendors at each event.
Day by Day List of Outdoor Concerts
Tuesday, December 6, 2022
Thursday, December 8, 2022
Saturday, December 10, 2022
Sunday, December 11, 2022
Tuesday, December 13, 2022
Friday, December 16, 2022