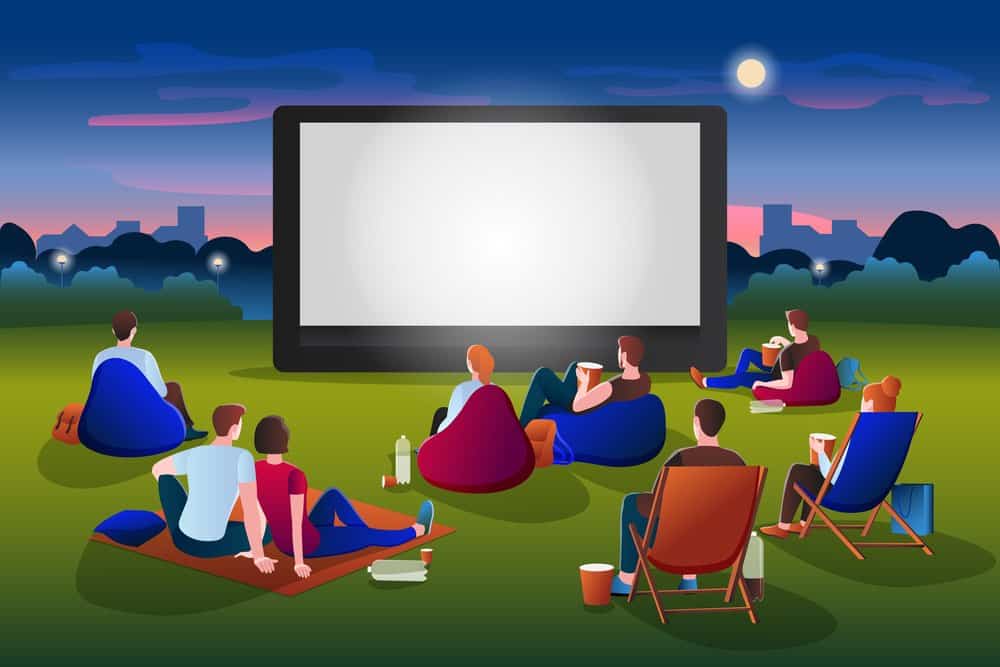 Outdoor movies are a hugely popular even in the warm months in Raleigh, Durham Chapel Hill, and beyond.
Read on to see a day-by-day list of outdoor movies.
Take a look at the calendar and follow the links for details. Many of these events are free, but some require ticket purchase, and are likely to sell out.
Double-Check Before You Head Out!
We make every effort to make sure that everything on Triangle on the Cheap is 100% accurate.
However, sometimes things change without notice, and it's also possible that we can make a mistake. 
Please verify all deals and events with the venue or organizer before you go.
         You might also be interested in:
Upcoming Outdoor Movies
Friday, October 6, 2023
Friday, October 20, 2023
Thursday, October 26, 2023
Saturday, October 28, 2023
Friday, November 3, 2023
Friday, December 1, 2023
Subscribe to Triangle on the Cheap