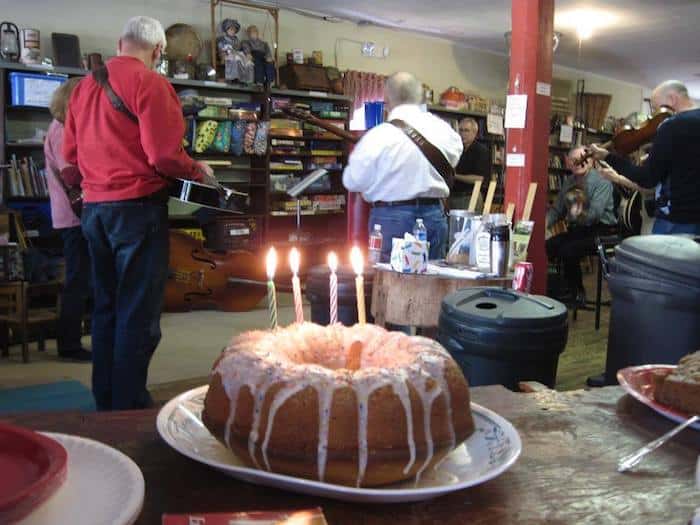 Bynum Front Porch, at 950 Bynum Road in Pittsboro (Chatham County), is a relaxed setting to enjoy music, and worth the drive from other parts of the Triangle. They host several regularly scheduled events.
Bynum Front Porch Storytelling
Second Saturdays from September to May, Bynum Front Porch sponsors a storytelling show 6:30 p.m. – 9:00 p.m. Professional storytellers come from across the state, plus local folks that "know how to spin a good yarn," and a comedian emcee. They tell true stories, folk tales, legends… and sometimes big lies! There are refreshments and time for visiting too. The shows are inside the Bynum General Store. You do not need to bring a chair.
Next on the calendar is Saturday, March 10
Storytellers: Jess Willis, Gretchen McNeely, Sam Pearsall. Cynthia Brown! With host Cynthia Raxter
When
Monthly on the 2nd Saturday @ 6:30 pm-9:00 pm (February 10, 2018 - May 12, 2018)
When
Monthly on the 2nd Saturday @ 10:00 am-12:00 pm (starting March 10, 2018)
When
Monthly on the 4th Saturday @ 10:00 am-12:00 pm (starting March 24, 2018)