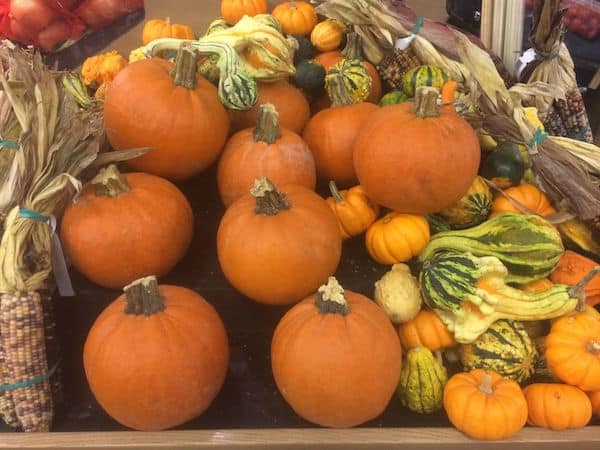 Raleigh, Durham, Chapel Hill and surrounding areas, here's a big (and growing) list of  Halloween festivals, Halloween movies, trick-or-treat events and more, for 2017. Most of these are free. Some have a nominal charge and some free festivals charge for activities. Some of these events are for adults and some are for kids. Click links for all the details.
Do you know of others? Let me know and I'll get them on the list. Triangle on the Cheap has a lot of ideas for free and cheap things to do, so make sure to subscribe by email. Your email address will never be shared, sold, or spammed. We're also on Facebook and Twitter. Tell your friends! And follow each link below for the necessary details.
You might also be interested in:
Park West Village Fall Festival
October 26
4 p.m. to 8 p.m.
Park West Village, Park West Village, 3113 Market Center Dr, Morrisville
Trick-or-treating, free hayrides, costume contests for kids and adults, followed by the movie "Hotel Transylvania"
Free
Zombiepalooza
October 27
The Cary Theater, 122 East Chatham Street, Cary
Free zombie film festival, featuring films made by community members, plus "Dawn of the Dead." Come in costume. Follow above link to learn how you can submit your own zombie film to be screened at the festival.
Free
Pumpkin Flotilla
October 27
Bond Park Boathouse, 801 High House Road, Cary
Carved pumpkins will set sail at twilight.
Free
Duke Homestead's Halloween Phantasmagoria
October 27
Duke Homestead, 2828 Duke Homestead Road, Durham
Explore historical concepts of Spiritualism, awe, and wonder from the 19th century as you wander the property.
$10 in advance. $15 at the at the door. (plus tax)
Cary Town Band Presents Spooky Music
October 27
Cary Arts Center
Free
Herbert's Haunted House
October 27 and 28
Herbert C. Young Community Center, 101 Wilkinson Ave, Cary
The Cary Teen Council will take you on a spooky walk through their house of horrors. Navigate through the building to experience all of the thrills that Cary's teens have dreamed-up.
$2
Costume Dance Party
October 28
Cary Arts Center
Age 3-10, with caregiver. Dress up in your favorite costume creation for our Costume Dance Party! Party includes light refreshments, an art activity, dancing and costume awards.
$1
Durham School of the Arts' Fall Art Festival: Día de los Muertos
October 28
Durham School of the Arts, 400 N. Duke Street, Durham
Community parade, live performances, food, games
Free
Trunk or Treat
October 28
Morrisville Community Park, 1520 Morrisville Pkwy, Morrisville
Free
Durham Zombie Lurch
October 28
Downtown Durham
The starting point is Sam's Quik Shop, 1605 Erwin Road. The pre-lurch gathering will start at 4 p.m. There you will meet with other zombies, and enjoy DEAD music, face painting, food, Best Zombie contests (5:30 pm), surprises. Then at 6:15 p.m. the lurching begins. The horde will stagger down West Main Street to the end point post-recovery after-party hosted by Bull McCabes. The route is level, paved and foot/wheel accessible. Get a free bus ride along the route on Bull City Connector.
Free
Hillsborough Spirit Tours
October 27 and 28
Hillsborough Visitors Center, 150 E. King Street
Alliance for Historic Hillsborough's annual Haunted Tour through the historic district
$12. Age 11 and under are free.
Haunted Mordecai Festival
October 28
Mordecai Historic Park, 1 Mimosa Street, Raleigh
Music, games, crafts, costume costume. Paranormal investigation group the Ghost Guild will be on site to reveal their findings from the Mordecai House and answer your questions.
Free
Marbles Kooky Spooky Halloween Party
October 28
Marbles Kids Museum, 201 East Hargett Street, Raleigh
Ghoul School, Mad Scientist Lab, a Monster Mash Dance Party and spooky snacks, more
$15 before October 20, $18 after. Go to link above to get ticket information.
Cary's Great Pumpkin Carve
October 28
Cary Downtown Park
Stop by the Pumpkin Patch to pick out the perfect pumpkin to carve at one of the carving stations or bring your own. Pumpkins will be lit for display and judged in a variety of categories. Stay for family friendly Halloween specials shown outdoors, including "It's the Great Pumpkin, Charlie Brown"! Pumpkins are for sale at low cost; all other activities are free.
Free
Haunted Hill
October 28
Chapel Hill Community Center, 120 S Estes Dr Chapel Hill
Trunk-or-Treat, games, activities, glow-in-the-dark climb, "The Nightmare Before Christmas" movie.
Free
Fall Carnival in Wendell
October 28
Kids Educational Center, 7421 Siemens Drive, Wendell
Free hot dogs, meet superheroes, corn pit, chili cook-off, bounce houses, more
Free
Ghost Walk in Downtown Cary
October 28
Page Walker Arts & History Center, 119 Ambassador Loop, Cary
Spooky stories and ghostly legends sure to send chills up your spine are dramatized by Cary Players.
$15
Downtown Cary Harvest Festival
October 28
Downtown Cary (S. Academy Street and beyond)
Trick-or-treating, live music, face-painting, free rickshaw rides, petting zoo, food trucks, more
Free
Cross Point Community Church Trunk or Treat
October 28
Cross Point Community Church, 1001 Steeple Square Ct, Knightdale
Trunk or treat, games, cupcakes
Free
Fall Carnival
October 28
Kids Educational Center, at 7421 Siemens Drive in Wendell
Face painting, balloon twisting, bouncy castle, free hot dogs, carnival games, more
Free
Halloween Mall Crawl
October 28
Cary Towne Center, 1105 Walnut St, Cary
Dress in your best Halloween costume and join us for an afternoon of trick-or-treating, storytelling, and a magic show.
Free
Haunted Mordecai Lantern Tour
October 28
Mordecai Historic Park, 1 Mimosa Street, Raleigh
This spooky tour of what some people consider the most haunted place in Raleigh is offered just one night a year. Reservations are recommended. Tours leave every 15 minutes from 5 p.m. to 7:30 p.m.
$5
Rolesville Fall Funfest
October 28
South Main Street, Rolesville
Arts and crafts vendors, live music, costume contest, more
Free
Halloween Costume Party at Level Up
October 28
Level Up Arcade and Bar, 126 South Salisbury Street, Raleigh
Cult classic costume contest, with prizes. Age 21+.
Free
Barktoberfest
October 29
Durham Central Park, 501 Foster Street, Durham
Trick dog show, dog costume contest, photo booth, more
Free. Charge for some activities.
Halloween in the Village with a Movie on the Green
October 29
Lafayette Village, 8450 Honeycutt Road, Raleigh
Trick-or-treat with participating merchants from 4 p.m. to 6 p.m. Look for princesses and superheroes from Enchanted Wishes. Watch a Halloween-themed movie on the green at 6:30 p.m.
Free
Hallow-Eno
October 31, 6 p.m. to 9 p.m.
West Point on the Eno, 5101 N Roxboro Street, Durham
Campfire songs and stories, hayrides, crafts, face-painting, more
Free
Trick-or-treat the Trails at White Deer Park in Garner
October 31, 3 p.m. to 6 p.m.
White Deer Park, 2400 Aversboro Road, Garner
Trick-or-Treat your way around White Deer Park's one-mile loop collecting goodies from local businesses and organizations. Parking is available at Lake Benson Park, 921 Buffaloe Road.
Free
Trunk or Treat with Baptist Grove Church
October 31, 6 p.m. to 9 p.m.
Baptist Grove Church Main Campus, 7109 Leesville Road, Raleigh
Food, DJ, face painting, crafts station, SMORES Village, a Trip to Jerusalem, and Pumpkin Hunt. Also enter to win the best decorated trunk and best costume contests. Prizes will be awarded.
Free
Fall Festival and Trunk or Treat
October 31, 6 p.m. to 8 p.m.
Woodland Baptist Church, 190 Woodland Church Rd., Wake Forest
Outdoor Carnival Games, Face Painting, Children's Story Times, Hot Dog Supper, Hay Rides and Trunk-or-Treating! Children ages 12 and younger are welcome to attend dressed in their costumes for this event. Children 13 and older are invited to attend with their family as well.
Free
Halloween Parade at NC Museum of History
October 31, 11 a.m. to 3 p.m.
NC Museum of History, 5 East Edenton Street, Raleigh
Join us for a day of costumes, crafts, treats and a Halloween Parade, led by First Lady of North Carolina, Kristin Cooper. Come in costume and participate in fun "Halloween-y" crafts. Crafts will take place from 11 a.m.–2 p.m.
Lunch will be available for purchase from So Good Pupusas food truck from 11 a.m.–2 p.m., which will be parked on Edenton Street, next to the museum. The Halloween Parade will begin at 2 p.m., at the top of Bicentennial Plaza (between the North Carolina Museum of History and North Carolina Museum of Natural Sciences). Led by Mrs. Cooper and the Helping Hands Mission Band, participants will march down the plaza, take a right on Jones Street and then take a left on Blount Street ending at the Governor's Mansion. There, they will be rewarded with a special treat! RSVP online.
Dia de los Muertos Celebration
November 4, 10 a.m. to 2 p.m.
Artspace, 201 East Davie Street, Raleigh
Join artists Peter Marin, Cornelio Campos and Pepe Caudillo as Artspace celebrates the rich cultural traditions of Dia de los Muertos with a day of collaborative community art making for all ages.
Free