Ready to have some fun? Here's a list of free and inexpensive things for kids to do during summer break of 2023.
Have you subscribed to Triangle on the Cheap by email? It's the best way to stay up to date on the free and cheap goings-on. Also, follow us on Facebook and Twitter. What else should be on this list? Let us know and we might add it!
Also, make sure to check out list of summer camps in the Triangle. And scroll down for a constantly updated list of upcoming kids' events in the Triangle!
There are five cinema chains that are showing free or very inexpensive movies for kids on weekdays in the summer. Marquee Cinemas Wakefield (Raleigh) is showing family films for free twice a week. Regal Entertainment Group's Summer Movie Express (multiple locations) features family films for $2 twice a week. Cinemark is holding Summer Movie Clubhouse, with movies Wednesday morning for $1.50. Paragon Theaters (Fenton and Parkside in Cary) are featuring $2 kids movies three mornings a week. Poppy's Summer Movie Magic (Stone Theatres in Fayetteville) is showing $2 kids' movies twice a week. Learn more about all the summer movie series for kids.
Free Crafts and Projects
Lowes and Home Depot both offer a monthly in-store DIY project for kids. Both are free.
Pullen Park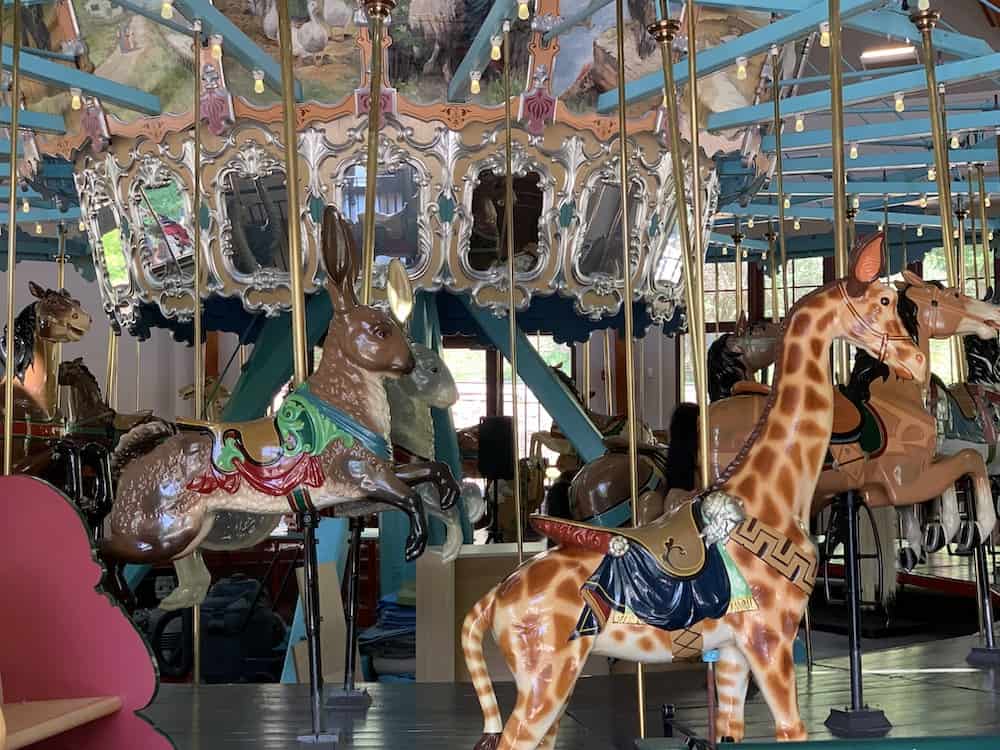 Pullen Park, in Raleigh, is a family favorite, and for good reason. Besides the playgrounds, and plenty of room to run around, the park features the Gustave A. Dentzel Carousel, from 1911, kiddie boats, the C.P. Huntington miniature train, and pedal boats. Tickets for the carousel, kiddie boats and miniature train are just $1.50. Make sure to check the Pullen Park website, as the attractions might not be open all the time.
Free kids' activities at Dorothea Dix Park
Dorothea Dix Park, at 2105 Umstead Drive, Raleigh, has a full calendar of FREE activities, including plenty for kids, including Kindermusik, skywatching, Little Explorers (nature exploration), arts projects, and more. Most require advance registration. Learn about Dix Park's activities.
Summer Festivals
There are a ton of summer festivals in the Triangle, and almost all include some features with kids in mind. Celebrate food, culture, art, music and more.
Upcoming Kids Events
Check out our big list of upcoming events for kids in the Triangle, or take a quick look at a few of them here:
Tuesday, October 3, 2023
Wednesday, October 4, 2023
Thursday, October 5, 2023
Friday, October 6, 2023
Saturday, October 7, 2023
Sunday, October 8, 2023
Monday, October 9, 2023
Tuesday, October 10, 2023
Wednesday, October 11, 2023
Thursday, October 12, 2023
Friday, October 13, 2023
Saturday, October 14, 2023
Sunday, October 15, 2023
Monday, October 16, 2023
Tuesday, October 17, 2023
Wednesday, October 18, 2023
Thursday, October 19, 2023
Friday, October 20, 2023
Saturday, October 21, 2023
Sunday, October 22, 2023
Monday, October 23, 2023
Tuesday, October 24, 2023
Wednesday, October 25, 2023
Thursday, October 26, 2023
Friday, October 27, 2023
Saturday, October 28, 2023
Sunday, October 29, 2023
Monday, October 30, 2023
Tuesday, October 31, 2023