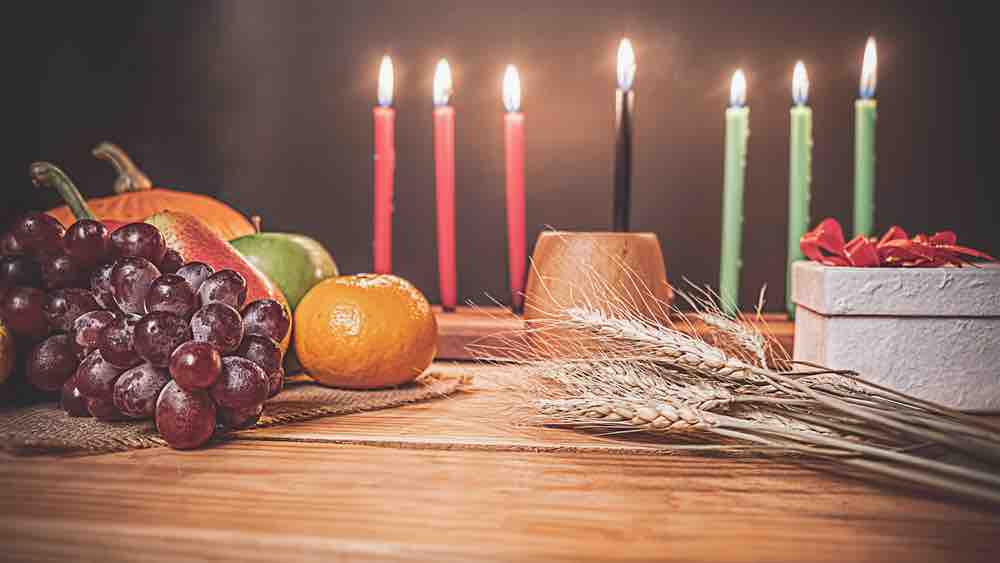 Kwanzaa is a communal, cultural celebration that honors African-American people and their heritage. The holiday lasts seven days, starting December 26th, each one with a focus on a different principle:
Day 1. Umoja means unity.
Day 2. Kujichagulia means self-determination.
Day 3. Ujima means working together.
Day 4. Ujamaa means supporting each other.
Day 5. Nia means purpose.
Day 6. Kuumba means creativity.
Day 7. Imani means faith.
We will update here as we learn about more Kwanzaa celebrations in the Triangle for 2022/2023. These are all free, family-friendly events.
More Holiday Events in the Triangle
Check out our big list of holiday events in the Triangle, or look at a few of them here:
Friday, November 18, 2022
Saturday, November 19, 2022
Sunday, November 20, 2022
Monday, November 21, 2022
Tuesday, November 22, 2022
Wednesday, November 23, 2022
Thursday, November 24, 2022
Friday, November 25, 2022
Saturday, November 26, 2022
Sunday, November 27, 2022
Monday, November 28, 2022
Tuesday, November 29, 2022
Wednesday, November 30, 2022
Thursday, December 1, 2022
Friday, December 2, 2022
Saturday, December 3, 2022
Sunday, December 4, 2022
Monday, December 5, 2022
Tuesday, December 6, 2022
Wednesday, December 7, 2022
Thursday, December 8, 2022
Friday, December 9, 2022
Saturday, December 10, 2022
Sunday, December 11, 2022
Monday, December 12, 2022
Tuesday, December 13, 2022
Wednesday, December 14, 2022
Thursday, December 15, 2022
Friday, December 16, 2022
Saturday, December 17, 2022
Sunday, December 18, 2022
Monday, December 19, 2022
Tuesday, December 20, 2022
Wednesday, December 21, 2022
Thursday, December 22, 2022
Friday, December 23, 2022
Saturday, December 24, 2022
Sunday, December 25, 2022
Monday, December 26, 2022
Tuesday, December 27, 2022
Wednesday, December 28, 2022
Thursday, December 29, 2022
Friday, December 30, 2022
Saturday, December 31, 2022
Sunday, January 1, 2023
Monday, January 2, 2023
Tuesday, January 3, 2023