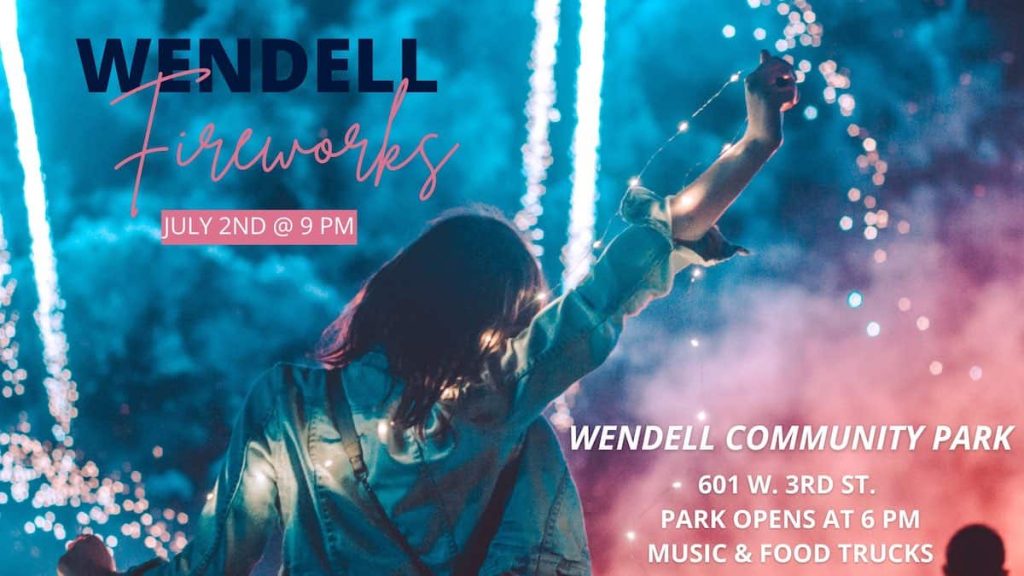 The Town of Wendell is hosting its first ever 4th of July fireworks celebration in 2022!
The celebration will take place on Saturday, July 2nd, 2022, at Wendell Park, 601 West Third Street, Wendell.
Check out a huge list of 4th of July fireworks, parades and celebrations in the Triangle!
The park will open at 6 p.m. to allow for parking on-site until full. Parking will also be available throughout Downtown Wendell.
Activities at the celebration will include Americana music and a variety of food trucks.
The fireworks show will begin at 9 p.m.
Please note that the park will close on Friday, July 1st, 2022, at 9 p.m. to set up for the event.
Double-Check Before You Head Out!
We make every effort to make sure that everything on Triangle on the Cheap is 100% accurate.
However, sometimes things change without notice, and it's also possible that we can make a mistake. 
Please verify all deals and events with the venue or organizer before you go.
         You might also be interested in:
More 4th of July Events in the Triangle
Read about all the July 4th fireworks, celebrations and parades in the Triangle. Or look at a quick list here:
Monday, July 3, 2023
Tuesday, July 4, 2023