The 72th Annual Watts-Hillandale Fourth of July parade and Celebration will take place Monday, July 4th, 2022, at 10 a.m., at Oval Drive Park, 2200 W. Club Boulevard, Durham.
This is Durham's oldest Fourth of July celebration. Learn about other 4th of July celebrations in the Triangle.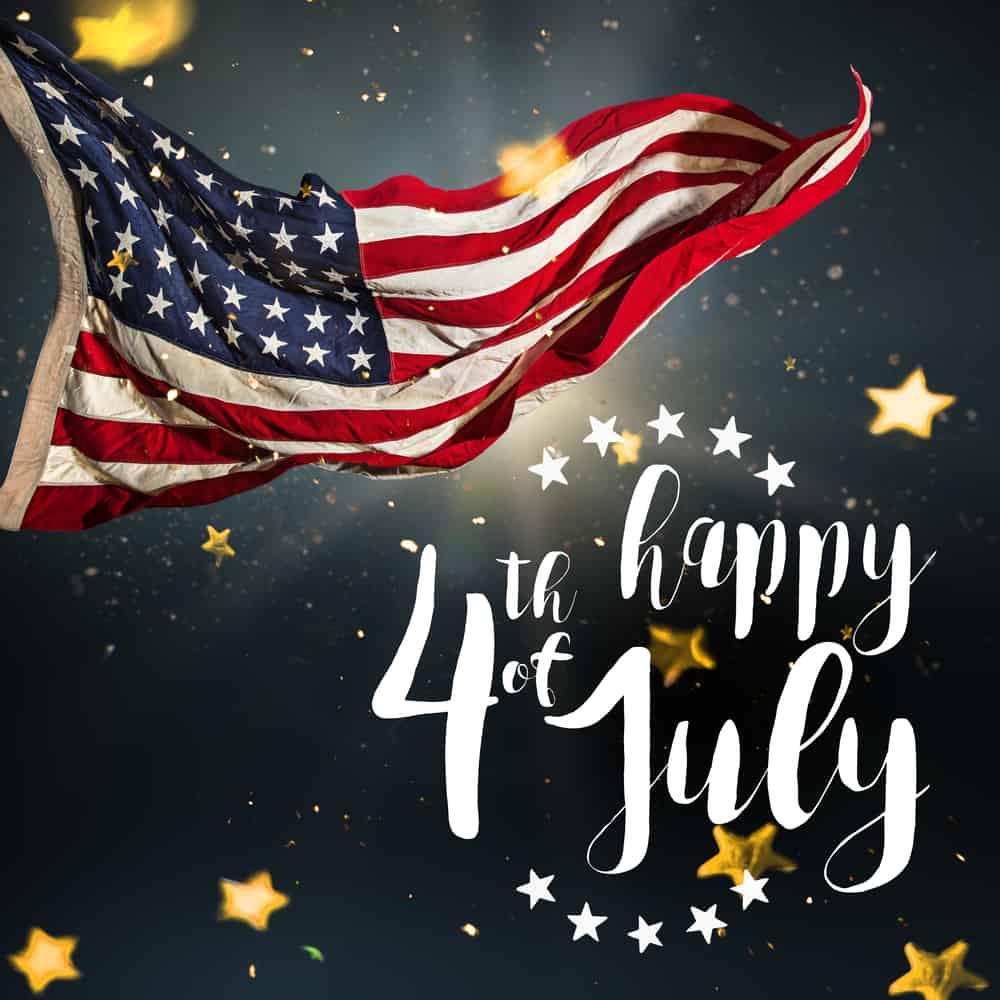 The following information is provided by by the Watts Hospital-Hillandale Neighborhood Association:
The Watts Hospital-Hillandale neighborhood parade is the oldest Fourth of July celebration in Durham. Others are bigger and noisier, but we think ours, with its intimate, friendly dignity, represents the better part of patriotism and America at its best.
It all started on a hot Fourth of July back in 1950. When the neighborhood kids complained of having nothing to do, Alice and Tom Walker organized a parade. With crepe paper, little flags, and whatever they could find, the kids decorated their trikes and wagons. Beginning in front of the Walker's house at 2223 W. Club, the kids marched a block down the sidewalk and back. It was so much fun, they did it again. Back in the Walker's yard, they recited the Pledge of Allegiance and sang "My Country 'tis of Thee…" and other patriotic songs. Afterward, Alice produced cold soft drinks — a treat in those days. The Walkers thought the little event was just a one-off affair, but the kids remembered and a tradition was born.
Each year thereafter the event grew. Soon the sidewalk was too small to hold the marchers and the parade spilled onto Club Boulevard. Friendly police officers and sheriff's deputies stop the traffic. A firetruck from the Ninth Street Station leads the marchers. In the early years, the Walkers supplied proper U.S. and North Carolina flags for the color guard. Tom Walker urged folks to bring the flag of their home state or country to emphasize the principle of e pluribus unum, "from many, we are one." That first U.S. flag had just 48 stars. When Alaska became a state in 1949, Tom got a 49-star flag to lead the parade. When Hawaii joined the union the next year, Tom added a 50-star flag. Those delicate flags still lead the parade – carried by a color guard of neighborhood kids picked from the crowd on the spot.
Today, more than seven decades later, the essential elements of the event remain unchanged – There are flags. There is a parade. People recite the Pledge and sing songs together. And we finish up with an ice-cold bottle of pop.
Early in the morning, volunteers gather in Oval Park to hang flags — hundreds of flags festooned from tree to tree. Flags from every state, from dozens of countries. Some are huge. One is well over a hundred years old and has just 45 stars. Thus decorated, the park is a beautiful thing to see. When the marchers get back to the park, neighbors David Dodson and Florence Nash and their friends in the O.K. Chorale lead the singing. When they strike up the "Star Spangled Banner," the park becomes hushed and not a few tears can be seen as all eyes focus on the singers and the flags around them.
What began with a handful of neighborhood kids nearly 75 years ago is now a major Durham event attracting hundreds of participants. The event has happened every July 4 since 1950 – rain or shine – and even through covid with masks and social distancing. It is an event for families and children. There are many flags symbolizing that from many we are truly one. There are no convertibles, no floats, no brass bands, no fireworks. Instead, there friends and neighbors marching with flags. Their voices join in the Pledge of Allegiance, in song, and in friendly conversation. Everyone enjoys a cold drink together.
The neighborhood July 4 parade has imprinted itself on the hearts of current and former residents of the neighborhood and of Durham. From every street and from miles around they will come home to march on the Fourth. So, mark your calendars. Gather at the intersection of Club and Oakland at about 9:50 a.m. The parade starts at 10. Unfurl your flags, wear your red, white, and blue, decorate your trikes and scooters. Whatever you do, however, be sure to join your neighbors in Oval Park. Invite your families, your friends, and the folks where you work. There is room for everybody. It's the neighborhood Fourth of July and everyone is welcome!
Double-Check Before You Head Out!
We make every effort to make sure that everything on Triangle on the Cheap is 100% accurate.
However, sometimes things change without notice, and it's also possible that we can make a mistake. 
Please verify all deals and events with the venue or organizer before you go.
         You might also be interested in:
More 4th of July Events in the Triangle
Read about all the July 4th fireworks, celebrations and parades in the Triangle. Or look at a quick list here:
Monday, July 3, 2023
Tuesday, July 4, 2023