Fuquay-Varina has some fun Halloween events for the whole family. Read on to learn what's going on!
Fall is looking great around the Triangle, whether you're looking for something spooky or totally kid-friendly! Check out our HUGE list of fall festivals, as well as our list of pumpkin patches, haunted trails and corn mazes! We have also put together a big list of Halloween events and Trick or Treat events!
Trick or Treat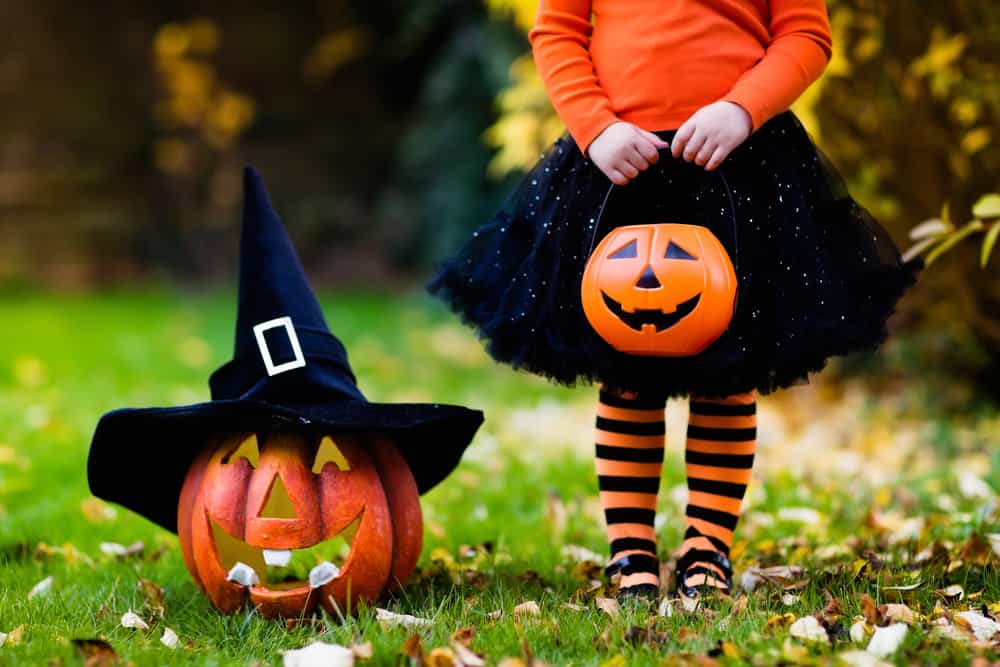 The Fuquay-Varina Downtown Association and participating Downtown businesses are presenting Trick or Treat in Downtown on Friday, October 27, 2022, from 2 p.m. to 5 p.m.
It's being held from 2 p.m. to 5 p.m. because that's when the largest number of businesses are able to participate and welcome treat or treaters.
Families are invited to dress up their ghosts and goblins and visit the businesses in both downtown districts. Look for the sign "Trick or Treat Here!"
Want ALL of the treats? Visit both districts: Fuquay on Main Street and Varina on Broad Street.
Little trek for little tricksters: Visit Varina district first and walk both sides of Broad St. for approximately 20 Trick or Treat spots.
Treats Galore for kids who can walk a little more: Visit Fuquay district on Main and side streets for approximately 50 Trick or Treat spots.
This event is listed on the town's calendar.
Look for updates on the Facebook page.
More Halloween Events in the Triangle
Check out our big list of Halloween events and ideas in the Triangle, or see a quick list here:
Sunday, October 1, 2023
Wednesday, October 4, 2023
Thursday, October 5, 2023
Friday, October 6, 2023
Saturday, October 7, 2023
Sunday, October 8, 2023
Monday, October 9, 2023
Tuesday, October 10, 2023
Wednesday, October 11, 2023
Thursday, October 12, 2023
Friday, October 13, 2023
Saturday, October 14, 2023
Sunday, October 15, 2023
Monday, October 16, 2023
Tuesday, October 17, 2023
Wednesday, October 18, 2023
Thursday, October 19, 2023
Friday, October 20, 2023
Saturday, October 21, 2023
Sunday, October 22, 2023
Monday, October 23, 2023
Tuesday, October 24, 2023
Wednesday, October 25, 2023
Thursday, October 26, 2023
Friday, October 27, 2023
Saturday, October 28, 2023
Sunday, October 29, 2023
Monday, October 30, 2023
Tuesday, October 31, 2023