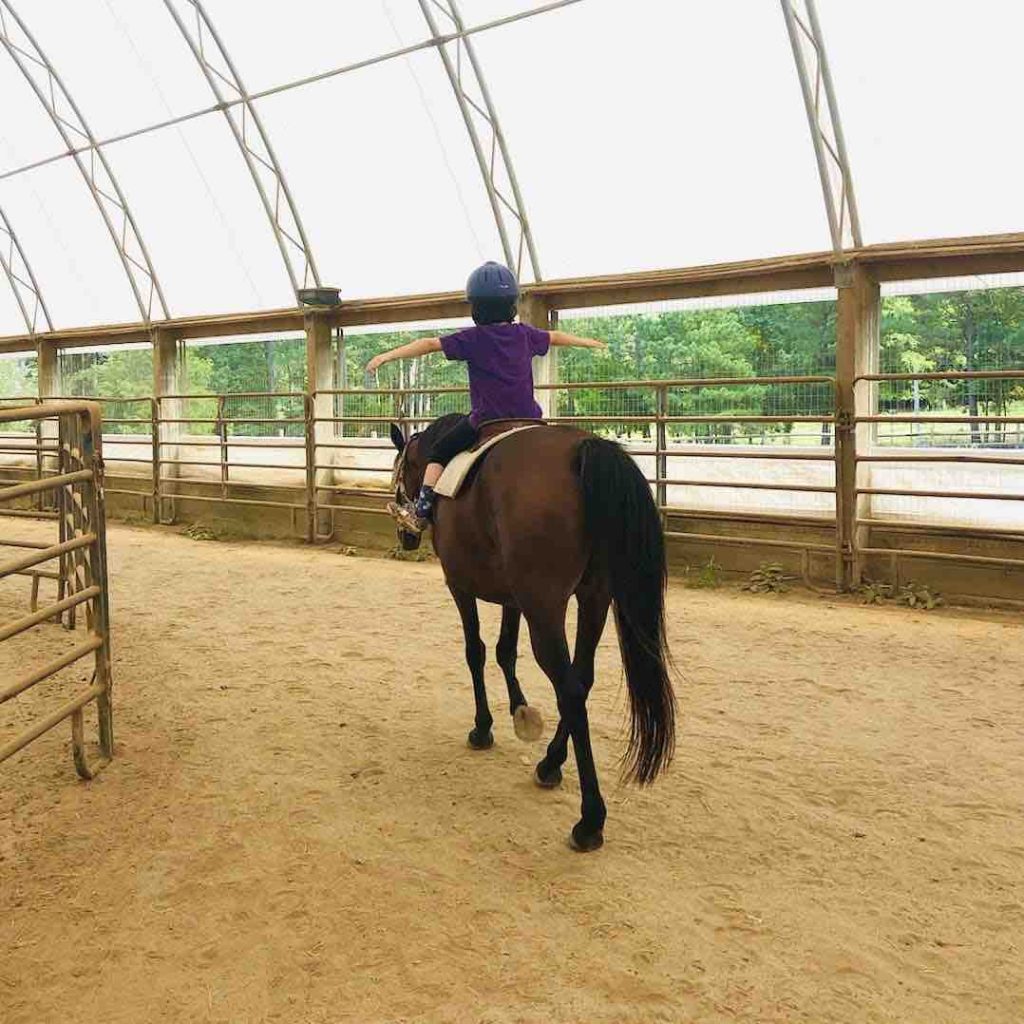 Sunrise Community Farm Center, 6407 Millhouse Road, Chapel Hill, holds an open farm event every Saturday, from 10 a.m. to 5 p.m.
The open farm isn't happening October 22nd, because on that date they're hosting a Harvest Festival.
It costs just $5 to attend.
Looking for stuff for your kids to do? Check out Triangle on the Cheap's big list of upcoming free and cheap kid-friendly events in the Triangle!
Or pay $15, which includes admission and a pony ride. Learn the fundamentals of horsemanship, brush your horse, and take 2 laps in the large outdoor arena or 4 laps in the covered indoor arena.
Adults and children are welcome to ride a horse. The weight limit is 200 pounds.
Meet the chickens, bunnies, goats, pigs and horses.
There's also a produce garden and a farm store.
You don't need to book the Saturday visit ahead of time, but if you want the pony ride, you should book ahead.
More Kids' Events in the Triangle
Please check out our big list of free and cheap kids' events in the Triangle or look at a quick list here:
Sunday, September 24, 2023
Monday, September 25, 2023
Tuesday, September 26, 2023
Wednesday, September 27, 2023
Thursday, September 28, 2023
Friday, September 29, 2023
Saturday, September 30, 2023
Sunday, October 1, 2023
Tuesday, October 3, 2023
Wednesday, October 4, 2023
Thursday, October 5, 2023
Friday, October 6, 2023
Saturday, October 7, 2023
Sunday, October 8, 2023