If you love Starbucks you came to the right place. We will update about new deals right here as they're announced.
We have a big day-by-day list of restaurant deals in the Triangle, so if you're feeling hungry, check it out! We update it every day.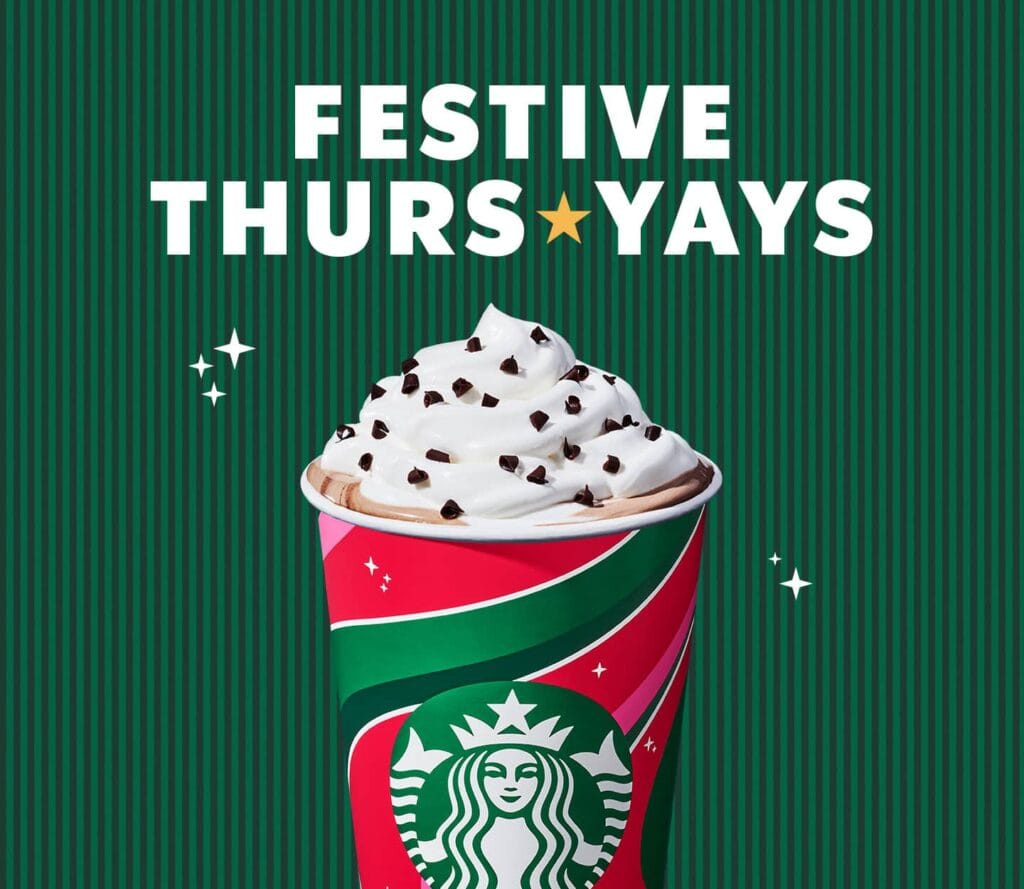 On Thursdays in December, 2023, Starbucks is offering 50% off any handcrafted drink from noon to 6 p.m.
The deal is available only to Starbucks Rewards members. Members can find the required coupon in the Starbucks app on Thursday morning. Limit one discounted drink per member.
The discount excludes bottled or canned drinks and alcohol. Plus, the deal cannot be combined with other offers or discounts. The offer is not available through Starbucks Delivers on Uber Eats or DoorDash.
This content originally appeared in Living on the Cheap and is used with permission.
Upcoming Food and Drink related deals and events
Check out our big list of
food and drink events and deals in the Triangle
, or look at a few of them here:
Friday, December 8, 2023
Saturday, December 9, 2023
Sunday, December 10, 2023
Monday, December 11, 2023
Tuesday, December 12, 2023
Wednesday, December 13, 2023
Thursday, December 14, 2023
Friday, December 15, 2023
Saturday, December 16, 2023
Sunday, December 17, 2023
Reader Interactions