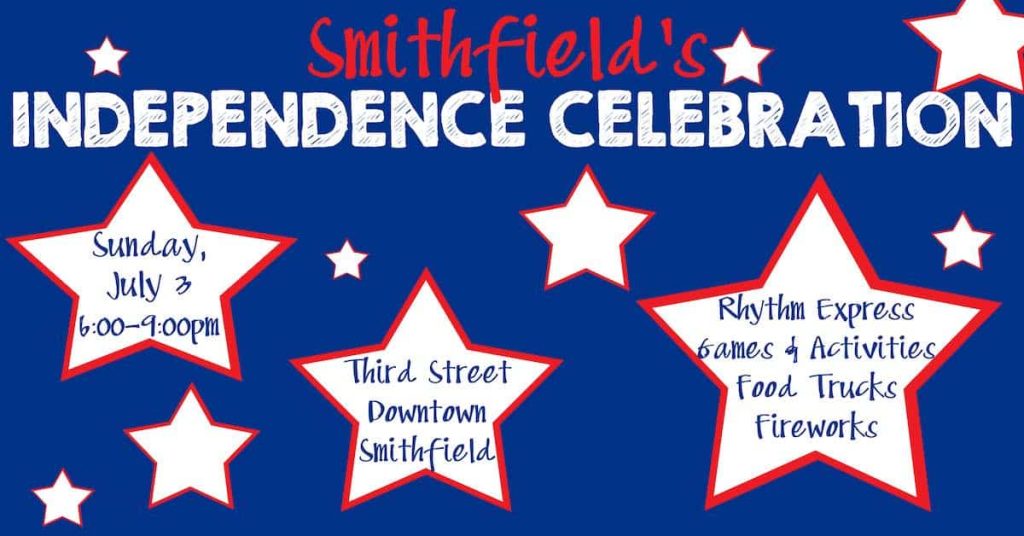 The Town of Smithfield's annual Independence Day Celebration takes place on Sunday, July 3rd, 2022, from 6 to 9 p.m., on South Third Street in the heart of Historic Downtown Smithfield.
Check out a huge list of 4th of July fireworks, parades and celebrations in the Triangle!
The evening includes live music from Rhythm Express, plus games and activities.
Enjoy a dinner from one of the downtown restaurants, or from one of the food trucks that will be set up on Third Street.
The celebration will conclude with a fireworks display at 9 p.m.
Hosted by the Downtown Smithfield Development Corporation, Smithfield Parks and Recreation, and the Town of Smithfield
Double-Check Before You Head Out!
We make every effort to make sure that everything on Triangle on the Cheap is 100% accurate.
However, sometimes things change without notice, and it's also possible that we can make a mistake. 
Please verify all deals and events with the venue or organizer before you go.
         You might also be interested in:
More 4th of July Events in the Triangle
Read about all the July 4th fireworks, celebrations and parades in the Triangle. Or look at a quick list here:
Monday, July 3, 2023
Tuesday, July 4, 2023