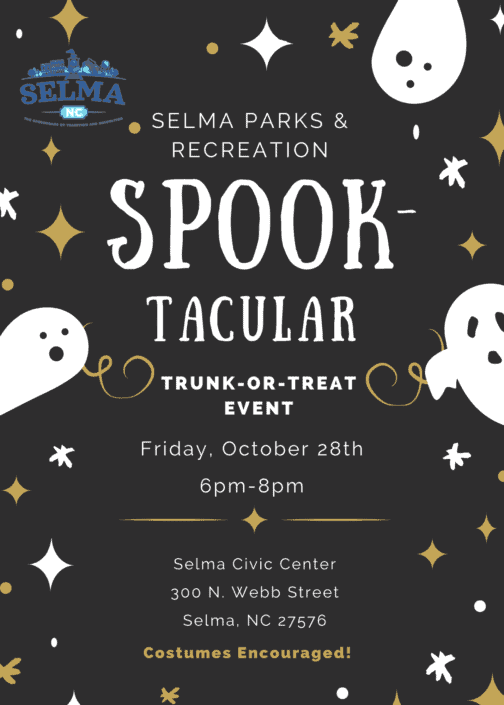 Selma Parks and Recreation is hosting Selma Trunk or Treat on Friday, October 28th, 2022, from 6 p.m. to 8 p.m., at the Selma Civic Center, 300 N Webb Street, Selma, NC.
This is a free event.
Fall is looking great around the Triangle, whether you're looking for something spooky or totally kid-friendly! Check out our HUGE list of fall festivals, as well as our list of pumpkin patches, haunted trails and corn mazes! We have also put together a big list of Halloween events and Trick or Treat events!
There will be free candy, games, and a spooky time.
More Trick or Treat and Trunk or Treat Events in the Triangle
Check out our big list of Trick or Treat events in the Triangle, or take a quick look here:
Saturday, October 14, 2023
Saturday, October 21, 2023
Monday, October 23, 2023
Friday, October 27, 2023
Saturday, October 28, 2023
Tuesday, October 31, 2023