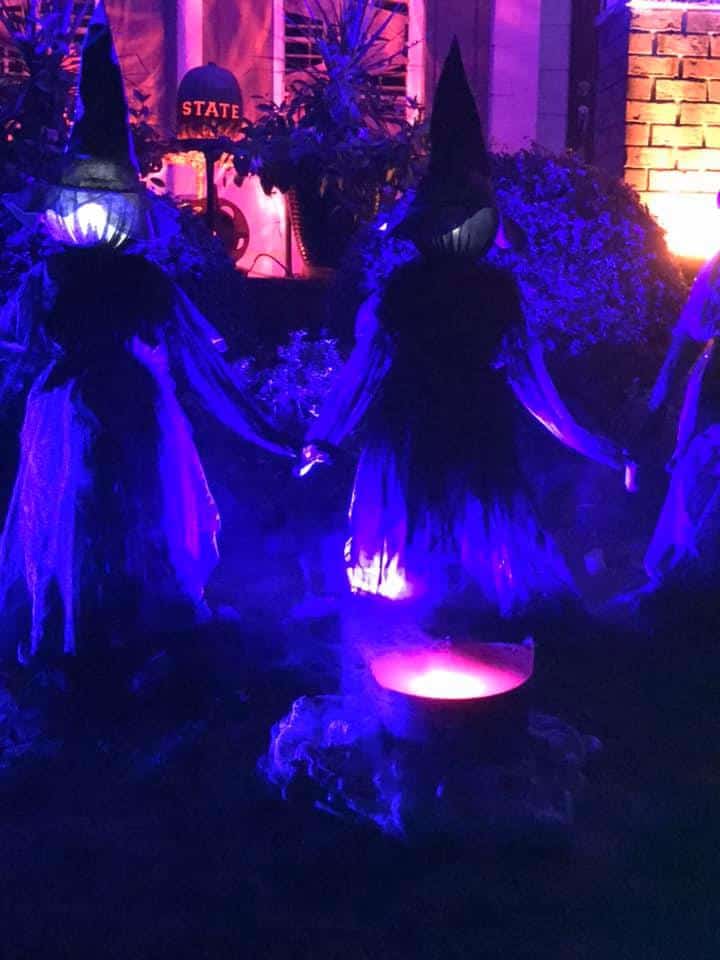 This Halloween season, a local family is once again putting together a great display on their front yard, with lights and animatronics.
Although best known for their holiday light display, the family that calls their displays P&C Holiday Lights also goes all out for Halloween.
You can find them at 38 Bennett Ridge Road, Chapel Hill, in the Briar Chapel community.
Please note that this is a private home, so please be considerate to the family and their neighbors.
Fall is looking great around the Triangle, whether you're looking for something spooky or totally kid-friendly! Check out our HUGE list of fall festivals, as well as our list of pumpkin patches, haunted trails and corn mazes! We have also put together a big list of Halloween events and Trick or Treat events!
They'll have the display up and going every night from October 9th to 31st, 2022, from 6:30 p.m. to 9 p.m. It'll be best in the dark.
If it's raining, the animatronics might be reduced.
The family is raising money for Carolina Animal Rescue and Adoption, so please donate when you visit.
Follow the P&C Holiday Lights Facebook page for updates.
If you love homegrown Halloween displays, you should also check out Edward's Battle Haunted Yard in Raleigh.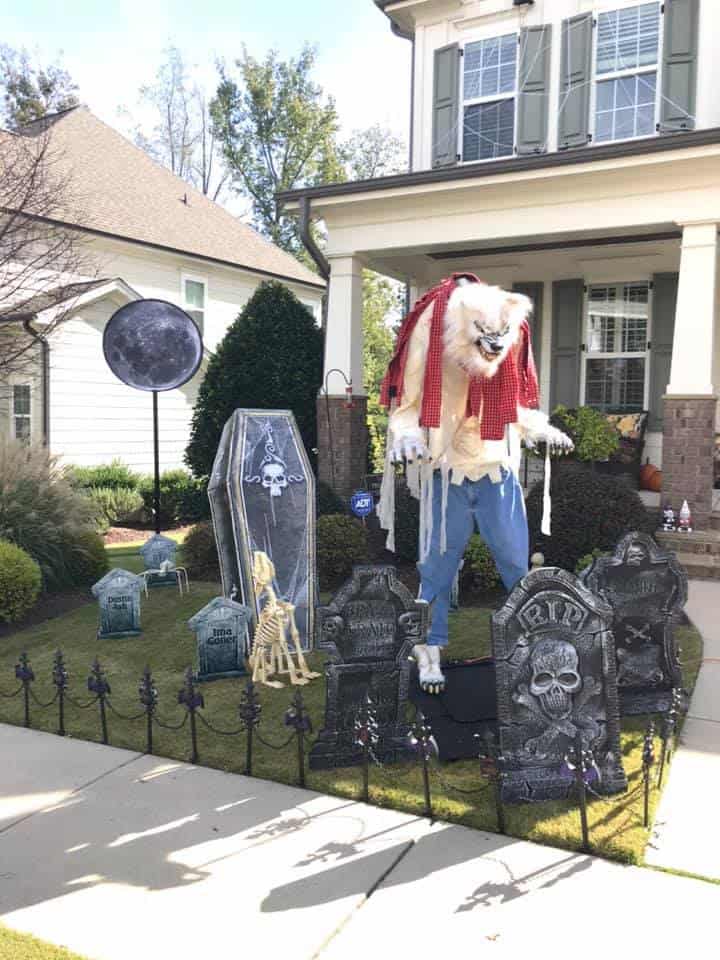 More Halloween Events in the Triangle
Check out our big list of Halloween events and ideas in the Triangle, or see a quick list here:
Saturday, October 8, 2022
Sunday, October 9, 2022
Monday, October 10, 2022
Tuesday, October 11, 2022
Wednesday, October 12, 2022
Thursday, October 13, 2022
Friday, October 14, 2022
Saturday, October 15, 2022
Sunday, October 16, 2022
Monday, October 17, 2022
Tuesday, October 18, 2022
Wednesday, October 19, 2022
Thursday, October 20, 2022
Friday, October 21, 2022
Saturday, October 22, 2022
Sunday, October 23, 2022
Monday, October 24, 2022
Tuesday, October 25, 2022
Wednesday, October 26, 2022
Thursday, October 27, 2022
Friday, October 28, 2022
Saturday, October 29, 2022
Sunday, October 30, 2022
Monday, October 31, 2022