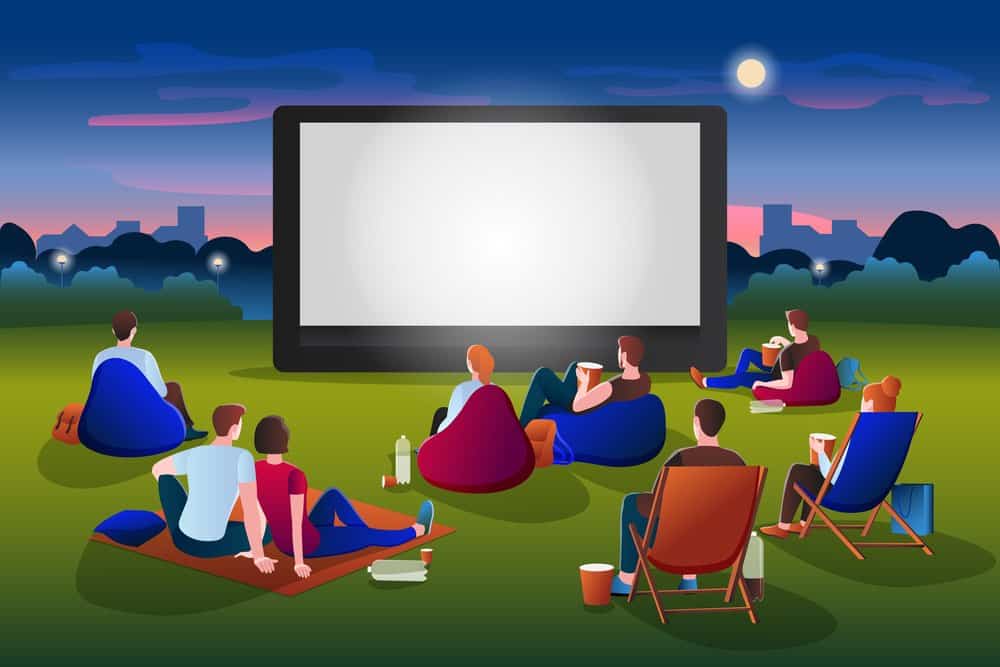 Moore Square, at 200 S. Blount Street, Raleigh, is hosting feature films the first Friday of each month, from June to December, 2022. Moore Square's calendar is a good place to find details and updates.
Learn about more outdoor movies throughout the Triangle!
These are FREE events.
Before each film, Pop-Up Carolinas will present the First Friday Pop-Up Market. Shop a curated collection of arts and crafts, baked goods, body products and more. All vendors are local to the Triangle.
There will also be pre-show entertainment on the theme of the movie.
Bring a blanket or a chair and enjoy!
December 2nd First Friday Market, Food Trucks & Outdoor Movie Night
5 to 9 p.m.: 35 local vendors and food trucks
5 to 9 p.m.: S'mores with fire pit
5 to 6 pm.: Games and activities
6 p.m.: Movie: "the Muppets Christmas Carol"
Look for updates on the Facebook event.
Movies may be postponed for inclement weather. Please call 919-996-6484 for additional information.
Double-Check Before You Head Out!
We make every effort to make sure that everything on Triangle on the Cheap is 100% accurate.
However, sometimes things change without notice, and it's also possible that we can make a mistake. 
Please verify all deals and events with the venue or organizer before you go.
         You might also be interested in:
More Outdoor Movies in the Triangle
Learn all about outdoor movies in the Triangle, including a description of the concert series, and a 90-day calendar, or take a quick look at some of the upcoming outdoor concerts here:
Saturday, December 17, 2022
Sunday, December 18, 2022