Old North State Food Hall will open its doors Friday, August 26th, 2022, at 67 JR Road, Selma, North Carolina. It's right off I-95, so it will be a welcome stop for travelers.
It's very close to the town of Smithfield, including Johnston Community College.
The food hall offers ten diverse cuisines under its roof, allowing family members and friends to each enjoy their favorite food while dining together.
The food hall hosts many events. Keep reading to learn more about the food hall, or jump right to the upcoming events.
Dog Park
A new dog park has been built in the same business center as Old North State Food Hall, making this an even better place to stop when traveling on I-95. There are separate areas for big dogs and little dogs. There are also waste bags, receptacles and benches.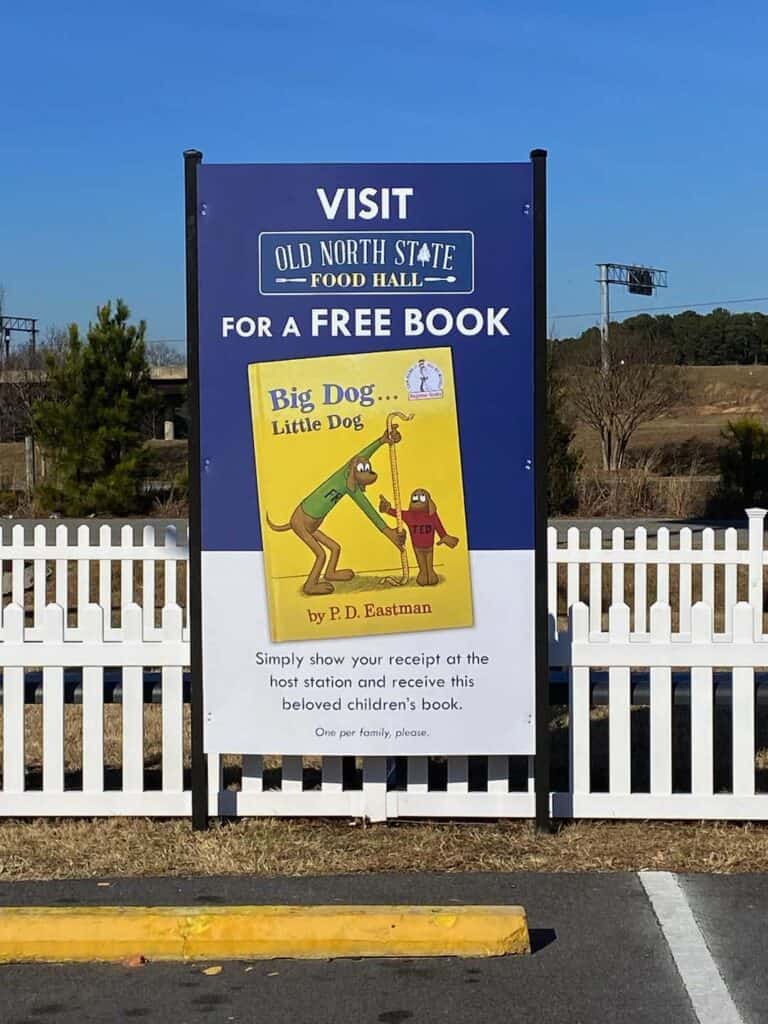 To celebrate the opening of the dog park, every family can receive the children's book, Big Dog…Little Dog by P.D. Eastman, with a food or beverage purchase.
---
In addition, Longleaf Tavern will serve as the "heart of food hall," offering full bar service and a small meeting room space.
Events at Old North State Food Hall
---
---
Meet the Easter Bunny
Saturday, April 1st, 2023
Saturday, April 8th, 2023
12 to 3 p.m.
Get a picture with the Easter Bunny and enjoy fun spring activities.
Check out our big list of Easter egg hunts and Easter bunny visits around the Triangle!
---
---
Game Night at Old North State Food Hall
Tuesdays, from April 4th to 25th, 2023
5:30 to 8 p.m.
Free
Tuesday Night Togetherness! Every Tuesday, bring your friends or family for a Game Night – old favorites and new ones too! Check out and return each game for free-play at The Longleaf Tavern.
Upcoming Events in the Triangle
Check out our
full events calendar
, where you can enter any date, or look at the events for the next few days here:
Wednesday, March 22, 2023
Thursday, March 23, 2023
Friday, March 24, 2023