Friday, June 3rd, 2022, is National Donut Day. And, of course you can celebrate with free donuts!
Read on for special offers from both national chains and local donut shops!
We have a big day-by-day list of restaurant deals in the Triangle, so if you're feeling hungry, check it out! We update it every day.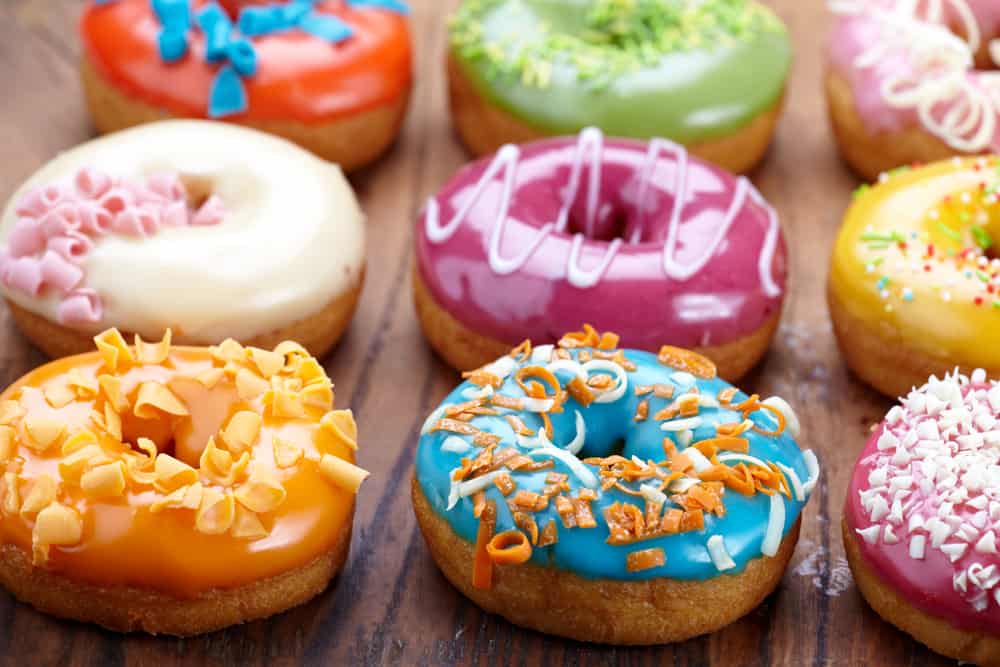 National Donut Day Deals for 2022
Daylight Donuts: Buy any beverage at Daylight Donuts Raleigh on June 3rd, 2022, and get a FREE donut. They'll also be holding a drawing for free donuts for a year. (A dozen free donuts a month, for a year.) 7550-101 Creedmoor Road, Raleigh.
Duck Donuts: Visit Duck Donuts in-shop on June 3rd, and get a FREE Cinnamon Sugar donut. No purchase required. Locations in Raleigh, Cary, Durham and Fayetteville. Find your closest location. This offer was announced on Facebook.
Dunkin': Get a free donut with the purchase of any beverage on June 3rd, 2022. Find the closest location.
Early Bird Donuts: Get a FREE glazed donut, while supplies last, on June 3rd, while supplies last. 2816 Erwin Road, Durham. More info.
Idle Hour Coffee: Idle Hour Coffee is hosting a Yelp event on Friday, June 3rd, from 4 to 7 p.m. You need to register and get confirmed, and then you can head over and get a free doughnut fro Tepuy Donuts and a free small coffee from Idle Hour. More info and registration.
Krispy Kreme: On June 3rd, get any one doughnut for free. Also, when you buy a dozen doughnuts, get a dozen Original Glazed doughnuts for free. More info.
Upcoming Food and Drink related deals and events
Check out our big list of
food and drink events and deals in the Triangle
, or look at a few of them here:
Sunday, February 5, 2023
Monday, February 6, 2023
Tuesday, February 7, 2023
Wednesday, February 8, 2023
Thursday, February 9, 2023
Friday, February 10, 2023
Saturday, February 11, 2023
Sunday, February 12, 2023
Monday, February 13, 2023
Tuesday, February 14, 2023