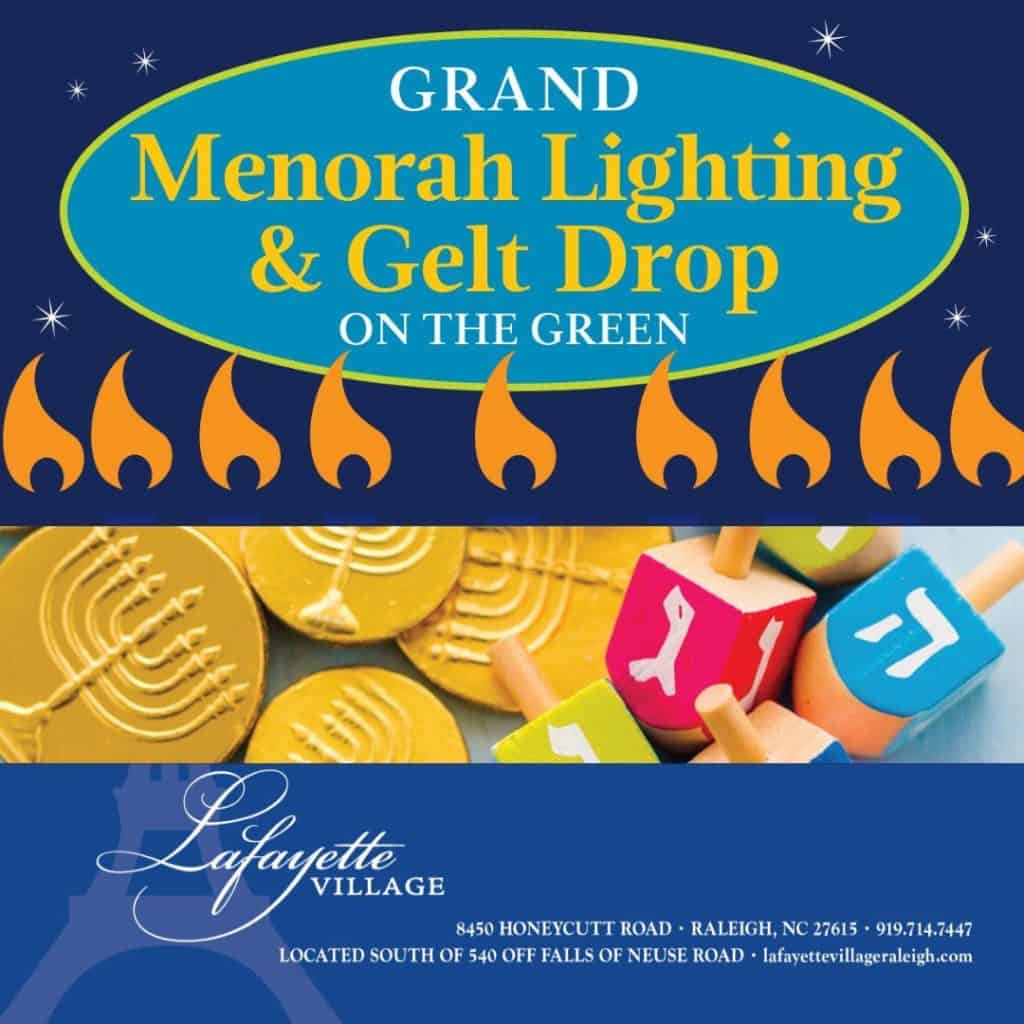 Celebrate the first night of Hanukkah with Chabad Center of Raleigh at their Menorah Lighting and Gelt Drop at Lafayette Village, 8450 Honeycutt Road, Raleigh, on Sunday, December 18th, 2022, at 3:45 p.m.
Learn about all of the Hanukkah happenings in the Triangle!
This event is presented by Lafayette Village and Chabad Center of Raleigh.
Enjoy live music, donuts, and hot drinks.
This is a free event.
More Hanukkah Events the Triangle
Check out our list of Hanukkah events the Triangle, or look at a few upcoming events here:
Sunday, December 4, 2022
Sunday, December 11, 2022
Sunday, December 18, 2022
Monday, December 19, 2022
Tuesday, December 20, 2022
Wednesday, December 21, 2022
Thursday, December 22, 2022
Friday, December 23, 2022
Saturday, December 24, 2022
Sunday, December 25, 2022