Stagville State Historic Site, 5828 Old Oxford Highway in Durham, contains the remnants of one of the largest plantations of the pre-Civil War South. The plantation belonged to the Bennehan-Cameron family, whose combined holdings totaled approximately 900 enslaved people and almost 30,000 acres of land by 1860.
Stagville offers a view of the past, especially that of its African American community, by allowing visitors to guide themselves around its extensive grounds. It is free to visit Stagville State Historic Site. There are also many free and inexpensive events throughout the year.
It's open Tuesday through Saturday, from 9 a.m. to 5 p.m. Guided tours are offered. Call ahead to find out the times. They're $2 for adults and $1 for seniors and children.
You might find this address to be better than the Durham one: 5925 Jock Road, Bahama, NC.
Self-guided tours are free, but do not include access to the buildings. You'll need a car to get to all parts of the site, as it's very large.
For questions about accessibility or accomodations, please email info@stagville.org.
Upcoming Events
Frederick Douglass Community Reading
Tuesday, July 4, 2023
10 to 11:30 a.m.
Free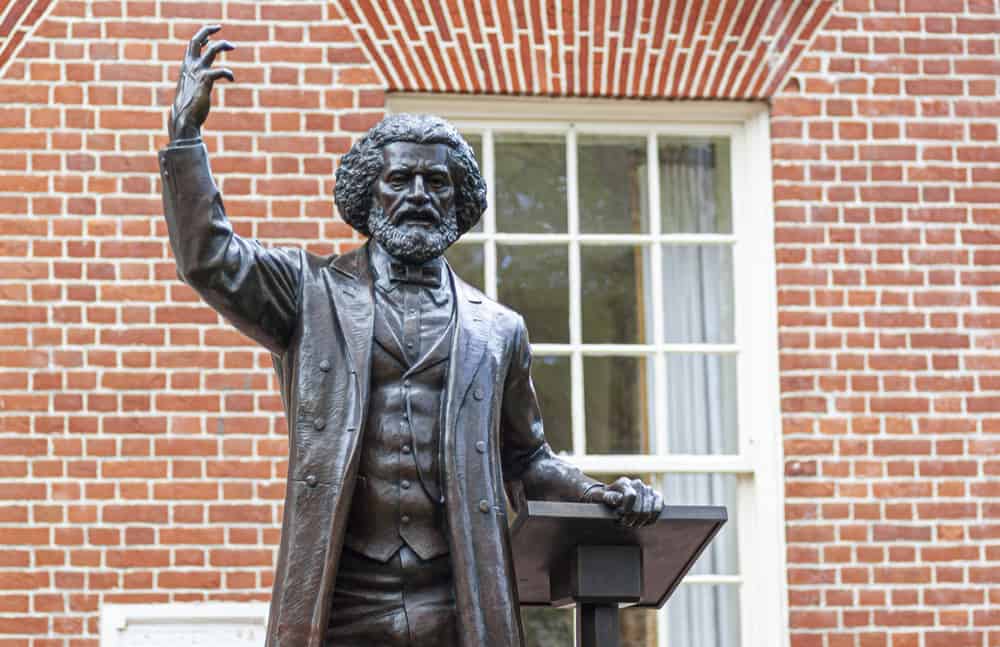 Commemorate Independence Day with a reading of Frederick Douglass' powerful Fourth of July address, "What to the Slave is the Fourth of July." This is a participatory community reading.
Historic Stagville will provide copies of the speech to all attendees. Every year, 60 volunteers sign up to read passages from this speech, in front of the slave dwellings at Horton Grove. You may sign up as a reader when you arrive.
Douglass delivered this powerful abolitionist speech on July 5, 1852 at an Independence Day celebration in Rochester, New York. Douglass' speech remains one of the most famous abolitionist texts in U.S. history. The speech resonates today, inviting all to reflect on the history of slavery, freedom, and the United States' founding ideals.
Bring a chair or blanket to sit on the grounds. This free event will last about 1 hour, with the option to tour the original slave dwellings at Horton Grove available afterwards. This an outdoor event.
Upcoming Events in the Triangle
Check out our
full events calendar
, where you can enter any date, or look at the events for the next few days here:
Thursday, November 30, 2023
Friday, December 1, 2023
Saturday, December 2, 2023