A while ago we shared how you can invite animals into your home, virtually, with Google's 3D Animal feature.
There are approximately 30 animals to choose from, including lions, ducks, eagles, goats, sharks, wolves, turtles and more.
For Easter, Google added the 3D Easter Bunny.
Lately, we've been hoping that Google would add a ghost or other Halloween characters to its list of animals. And now we can share that it has!
The Halloween 3D "animals" that we know about are:
Human skeleton (and it dances!)
Jack-o-lantern (it's actually three)
Black cat (wearing a witch's hat)
Halloween (a cute ghost)
German shepherd (wearing a pirate costume)
Hot dog (wiener dog in a hot dog costume)
How to find the Google 3D Halloween Animals
Search for "black cat" on Google Chrome on your smartphone. Near the top of the results, you should see this screen: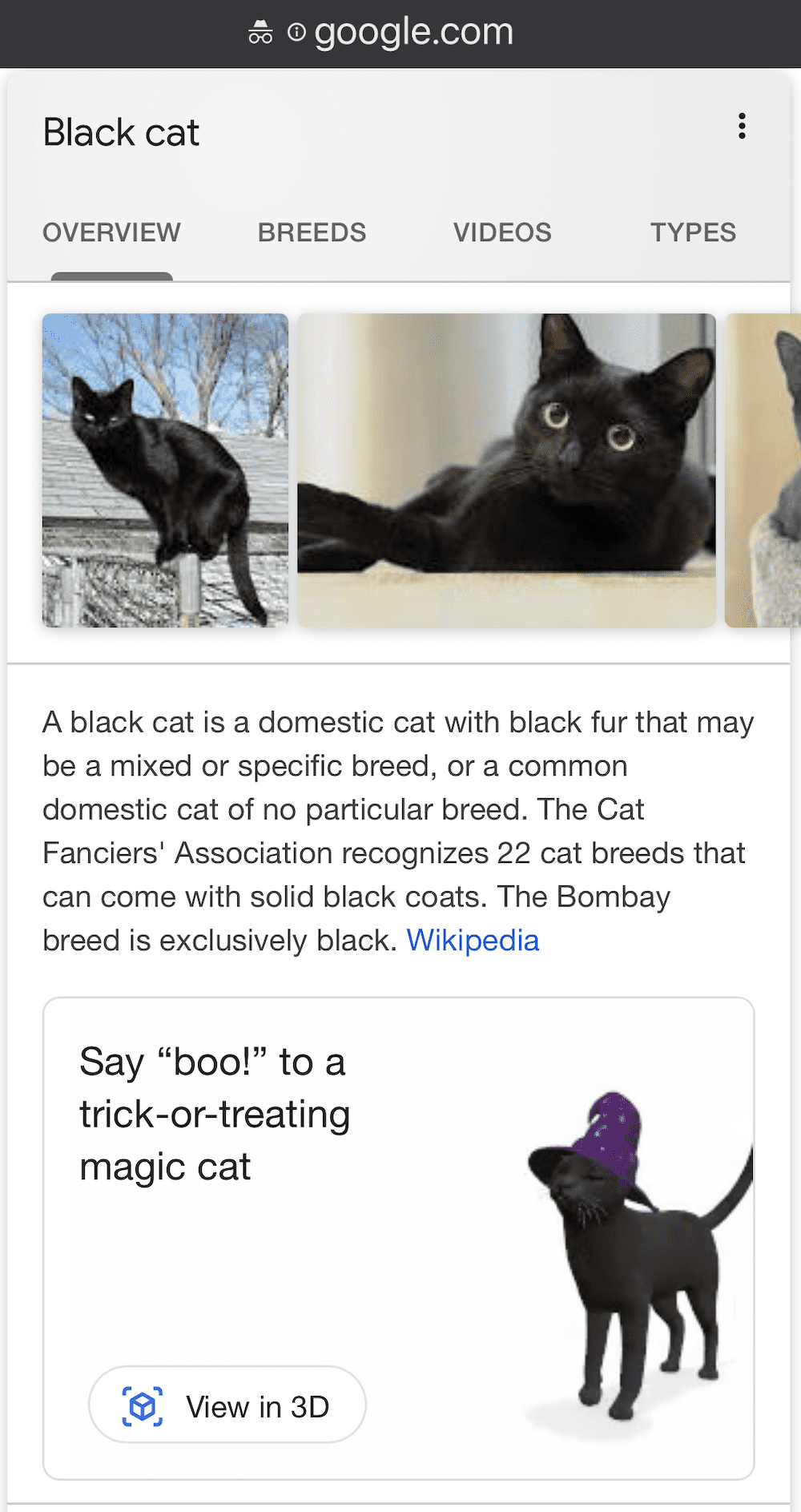 Click on "View in 3D."
Give it a little time and move your phone around, and you should see the actual black cat in the room, in an AR experience. It will move around.
Depending on where you point your phone, you can see different angles of the animal. Get close and it's bigger.
Once you get the cat positioned, grab your kid, your dog, your real life cat, or your partner and position them with the cat. The cat will move around but it won't go anywhere. Then take a picture!
Try it with the human skeleton and the other Halloween "animals!"
Subscribe to Triangle on the Cheap