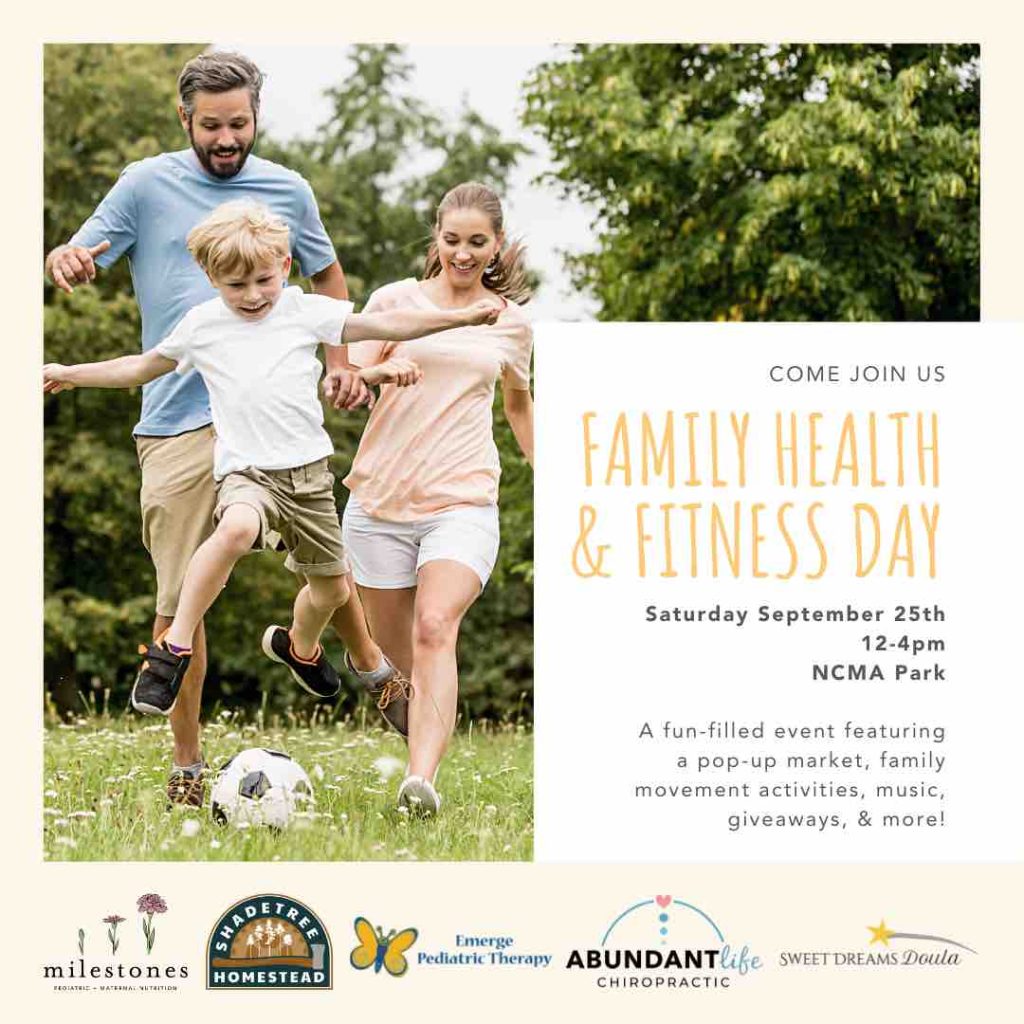 Milestones Pediatric & Maternal Nutrition is presenting a free event, Family Health & Fitness Day, at North Carolina Museum of Art Park, 2110 Blue Ridge Road, Raleigh, on Saturday, September 25th, 2021, from 12 p.m. to 4 p.m.
The event features a pop-up market, family movement activities, music, giveaways, and more.
You can purchase a picnic basket for your family.
Looking for stuff for your kids to do? Check out Triangle on the Cheap's big list of upcoming free and cheap kid-friendly events in the Triangle!
Schedule of events
2:30PM
Intro to Krav Maga
This session will give a brief introduction to Krav Maga, an Israeli Self-Defense system. We will have fun, break a sweat, and learn a self-defense technique anyone can do!
Ages: 13 Years Old to Adult
Lead by: The Coalition
More Kids' Events in the Triangle
Please check out our big list of free and cheap kids' events in the Triangle or look at a quick list here:
Tuesday, October 3, 2023
Wednesday, October 4, 2023
Thursday, October 5, 2023
Friday, October 6, 2023
Saturday, October 7, 2023
Sunday, October 8, 2023
Monday, October 9, 2023
Tuesday, October 10, 2023
Wednesday, October 11, 2023
Thursday, October 12, 2023
Friday, October 13, 2023
Saturday, October 14, 2023
Sunday, October 15, 2023
Monday, October 16, 2023