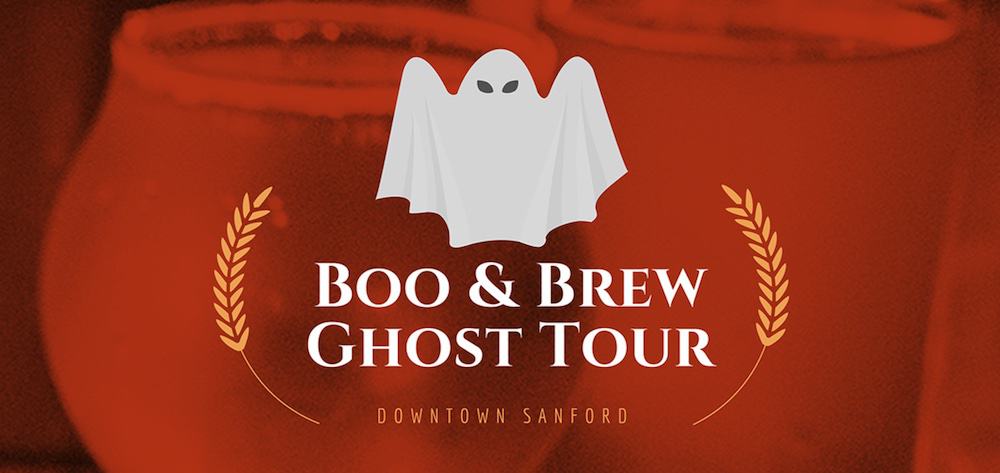 Sanford is to the southwest of the Triangle, about a 43 minute drive from Raleigh, and closer to Apex, Holly Springs, and Fuquay-Varina.
Fall is looking great around the Triangle, whether you're looking for something spooky or totally kid-friendly! Check out our HUGE list of fall festivals, as well as our list of pumpkin patches, haunted trails and corn mazes! We have also put together a big list of Halloween events and Trick or Treat events!
This pub crawl and self-guided audio tour pairs six local shops, restaurants and bars with a bone-chilling ghost story.
Start at Libations 139, where you'll receive your map and download the Otocast app. Then make your way to six other stops, where you'll see the noted sights along the way, listen to 6 parts of one ghoulish tale, "The Story of the Mysterious Tuckers," and purchase a drink and treat at each stop.
No tickets are required.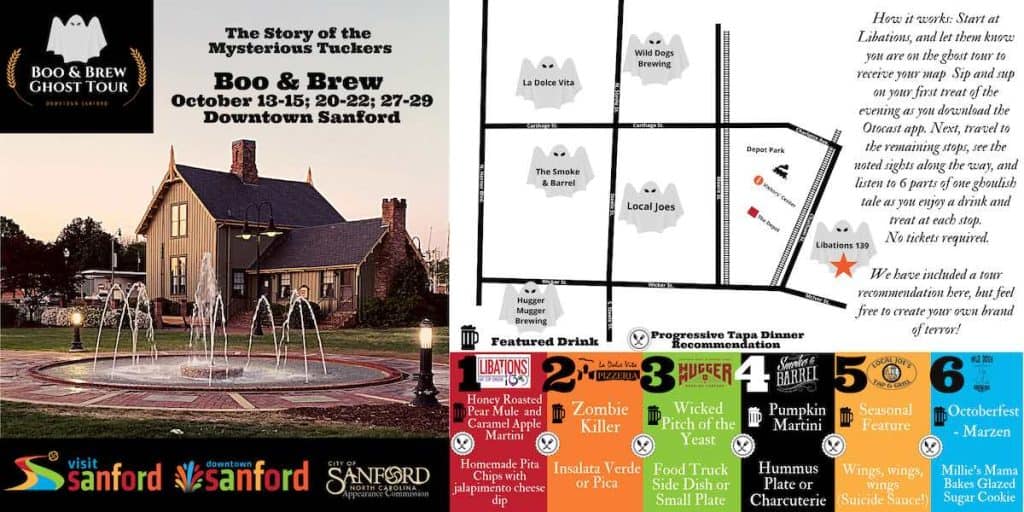 Follow the Facebook event for updates.
More Halloween Events in the Triangle
Check out our big list of Halloween events and ideas in the Triangle, or see a quick list here:
Saturday, October 8, 2022
Sunday, October 9, 2022
Monday, October 10, 2022
Tuesday, October 11, 2022
Wednesday, October 12, 2022
Thursday, October 13, 2022
Friday, October 14, 2022
Saturday, October 15, 2022
Sunday, October 16, 2022
Monday, October 17, 2022
Tuesday, October 18, 2022
Wednesday, October 19, 2022
Thursday, October 20, 2022
Friday, October 21, 2022
Saturday, October 22, 2022
Sunday, October 23, 2022
Monday, October 24, 2022
Tuesday, October 25, 2022
Wednesday, October 26, 2022
Thursday, October 27, 2022
Friday, October 28, 2022
Saturday, October 29, 2022
Sunday, October 30, 2022
Monday, October 31, 2022