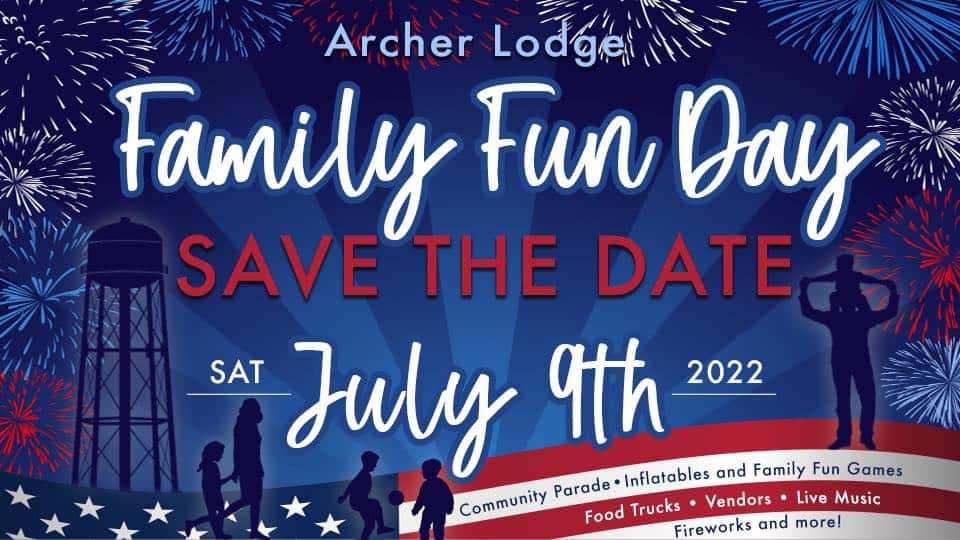 The Town of Archer Lodge, in Johnston County, is hosting their Family Fun Day on Sunday, July 10th, 2022, from 5:30 to 10:30 p.m. It will take place at Archer Lodge Community Center, 14009 Buffalo Road, Clayton.
Please note that this event was rescheduled from July 9th to 10th because of weather.
The event includes food trucks, vendors, water inflatables, bingo, live music, family games, fireworks and more.
More 4th of July Events in the Triangle
Read about all the July 4th fireworks, celebrations and parades in the Triangle. Or look at a quick list here:
Monday, June 27, 2022
Tuesday, June 28, 2022
Wednesday, June 29, 2022
Thursday, June 30, 2022
Friday, July 1, 2022
Saturday, July 2, 2022
Sunday, July 3, 2022
Monday, July 4, 2022
Tuesday, July 5, 2022
Sunday, July 10, 2022