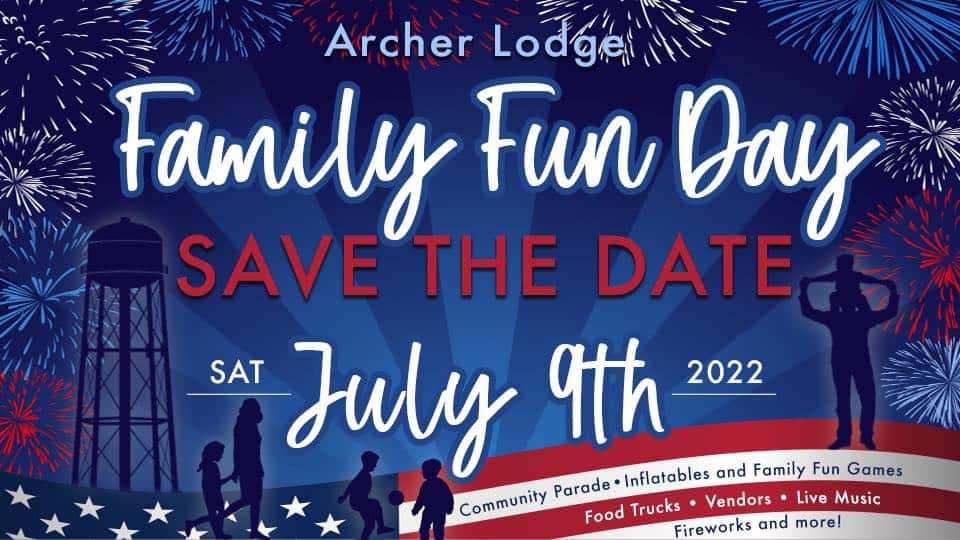 The Town of Archer Lodge, in Johnston County, is hosting their Family Fun Day on Sunday, July 10th, 2022, from 5:30 to 10:30 p.m. It will take place at Archer Lodge Community Center, 14009 Buffalo Road, Clayton.
Please note that this event was rescheduled from July 9th to 10th because of weather.
The event includes food trucks, vendors, water inflatables, bingo, live music, family games, fireworks and more.
Double-Check Before You Head Out!
We make every effort to make sure that everything on Triangle on the Cheap is 100% accurate.
However, sometimes things change without notice, and it's also possible that we can make a mistake. 
Please verify all deals and events with the venue or organizer before you go.
         You might also be interested in:
More 4th of July Events in the Triangle
Read about all the July 4th fireworks, celebrations and parades in the Triangle. Or look at a quick list here:
Monday, July 3, 2023
Tuesday, July 4, 2023
Archer Lodge Community Center, (Johnston County)
14009 Buffalo Road
Clayton, NC