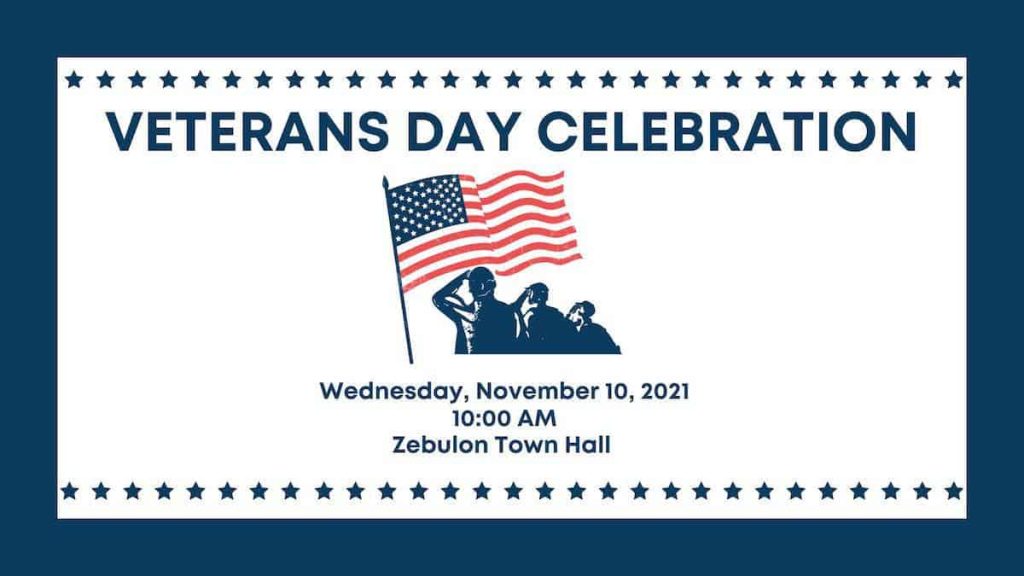 The Town of Zebulon and Zebulon Rotary Club are hosting a Veterans Day Celebration on Wednesday, November 10th, 2021, at 10 a.m., at Zebulon Town Hall, 1003 North Arendell Avenue, Zebulon.
The ceremony will be held outside, on the front lawn of the Zebulon Town Hall. A grab and go breakfast will be provided.
Please RSVP by Friday, October 29th, 2021, to Amy Hayden (919) 823-0432 or ahayden@townofzebulon.org.
Learn about Veterans Day food deals, plus special Veterans Day events in the Triangle!
More Veterans Day Events and Deals
Check out our complete Veterans Day coverage, including events, freebies and deals in the Triangle, or look at some of the events here:
Friday, November 5, 2021
Saturday, November 6, 2021
Monday, November 8, 2021
Tuesday, November 9, 2021
Wednesday, November 10, 2021
Thursday, November 11, 2021
Friday, November 12, 2021
Saturday, November 13, 2021
Sunday, November 14, 2021
Wednesday, November 17, 2021