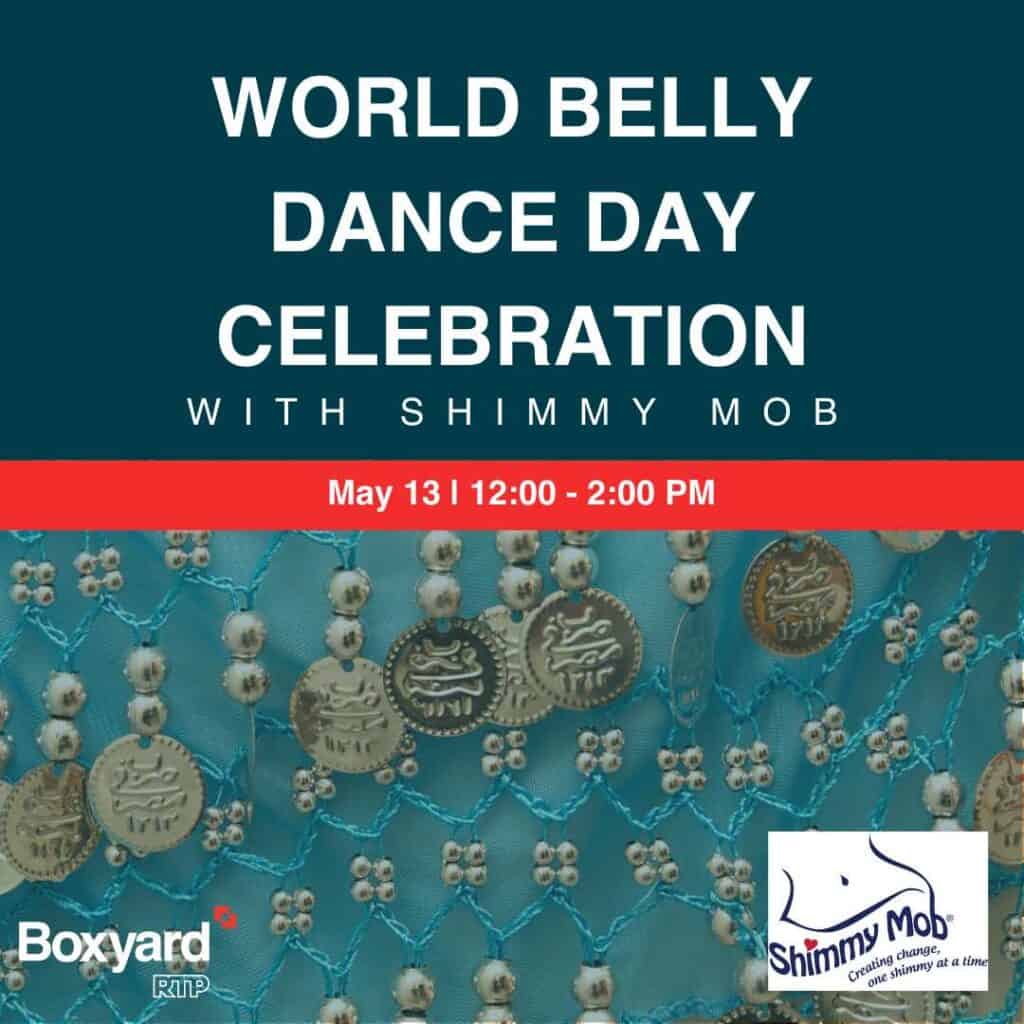 Celebrate World Bellydance Day on Saturday, May 13, 2023, from 12 to 2 p.m., at Boxyard RTP, 300 Park Offices Drive, Durham.
This is a free event with Shimmy Mob.
Enjoy live dance performances by your local Shimmy Mob teams!
You'll see favorite, local belly dancers perform a variety of family-friendly dances!
Mini Belly dance class taught by Shahzaadee -Bring a hip scarf (if you have it)
Mini Drum lesson taught by Sonya, and jam session. Hear live drumming! Bring your goblet-shaped drum/tabla to participate in the mini drum lesson and jam.
International line dance lessons from Egypt, Greece, Turkey, Israel, and more! Taught by Shahzaadee.
Donations will be accepted for Durham Crisis Response Center.
Look for updates on the Facebook event.
Upcoming Events in the Triangle
Check out our
full events calendar
, where you can enter any date, or look at the events for the next few days here:
Saturday, September 23, 2023
Sunday, September 24, 2023
Monday, September 25, 2023