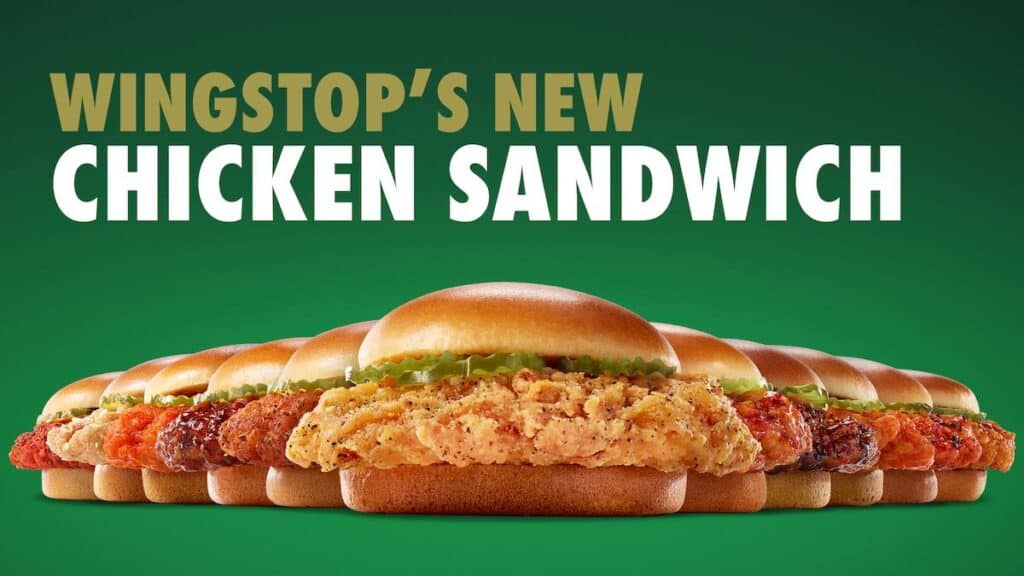 From December 6th to 19th, 2022, Wingstop is offering a Buy-one-get-one-free deal on chicken sandwiches. The deal is valid only on Uber Eats orders.
Choose from a number of flavors, including the brand-new Carolina Gold BBQ.
We have a big day-by-day list of restaurant deals in the Triangle, so if you're feeling hungry, check it out! We update it every day.
The two sandwiches can feature different flavors.
Upcoming Food and Drink related deals and events
Check out our big list of
food and drink events and deals in the Triangle
, or look at a few of them here:
Sunday, February 5, 2023
Monday, February 6, 2023
Tuesday, February 7, 2023
Wednesday, February 8, 2023
Thursday, February 9, 2023
Friday, February 10, 2023
Saturday, February 11, 2023
Sunday, February 12, 2023
Monday, February 13, 2023
Tuesday, February 14, 2023