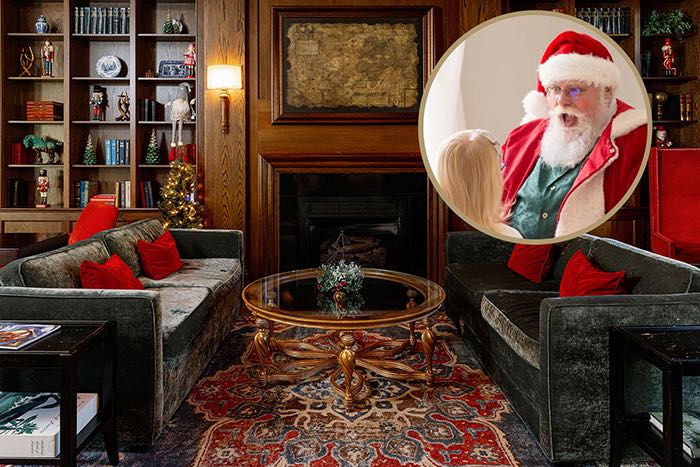 Santa Claus is coming to The Mayton, 301 S Academy Street, Cary, North Carolina!
Join him on December 4th, 2022, from 2 to 4 p.m. for photos.
Check out our huge list of chances to get a FREE picture with Santa in the Triangle!
Take your holiday portraits in the cozy and festive study near Peck & Plume.
This is a free event and is open to the public. Attendees will be responsible for taking their own pictures.
More Free Santa Pictures
Check out our big list of free Santa pictures in the Triangle, or look at a quick list here:
Friday, December 8, 2023
Saturday, December 9, 2023
Sunday, December 10, 2023
Monday, December 11, 2023
Tuesday, December 12, 2023
Wednesday, December 13, 2023
Thursday, December 14, 2023
Friday, December 15, 2023
Saturday, December 16, 2023
Sunday, December 17, 2023
Monday, December 18, 2023
Tuesday, December 19, 2023
Wednesday, December 20, 2023
Thursday, December 21, 2023
Friday, December 22, 2023
Saturday, December 23, 2023
Sunday, December 24, 2023