If you're newly engaged and would like to tie the knot in the Chapel Hill, NC, consider The Wedded Joyride.
This is a FREE bus tour that will take you to five different wedding venues in Chapel Hill. At each stop you can chat with multiple vendors (music, photography, catering, bar service, wedding planners, etc.) while you check out the venue.
The Wedded Joyride takes place Sunday, June 4, 2023, from 12 to 4 p.m. You can start at any of the venues, and hop on a bus to go to the next one. You should plan to spend 30 to 40 minutes at each location to visit all the vendors.
You can also drive between the venues if you prefer, but the bus rides will be fun — DJs are being planned.
You don't have to visit all the venues, but if you do, you will be entered into a drawing to win one of five prizes!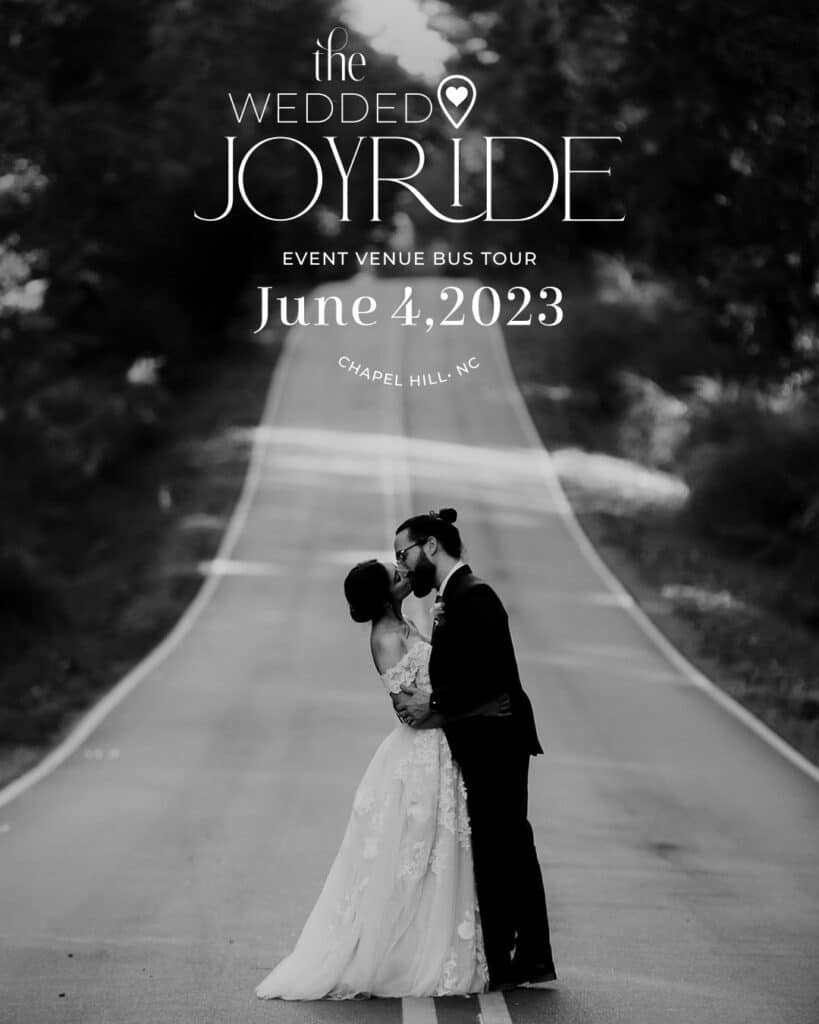 Upcoming Events in the Triangle
Check out our
full events calendar
, where you can enter any date, or look at the events for the next few days here:
Saturday, September 23, 2023
Sunday, September 24, 2023
Monday, September 25, 2023