The Town of Wake Forest is presenting two days of 4th of July festivities in 2023! These events are part of a large list of 4th of July fireworks and celebrations in the Triangle.
Celebrate with fireworks, the children's parade and Art in the Park.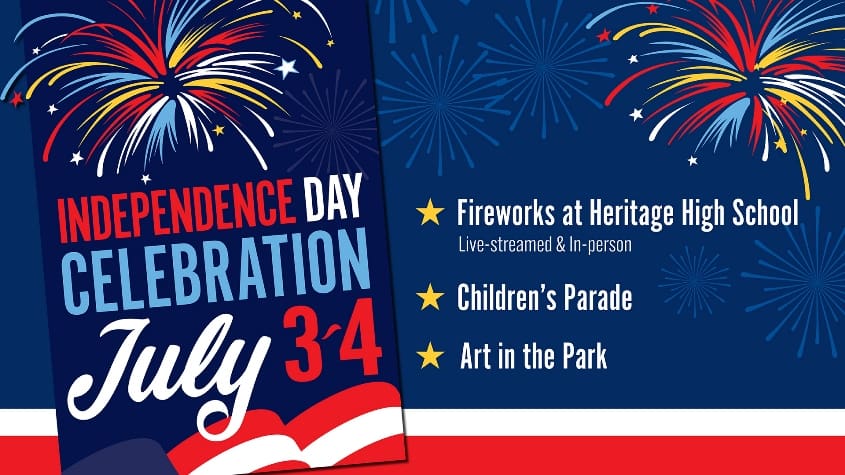 Wake Forest 4th of July Fireworks Spectacular
Wake Forest is presenting a 4th of July fireworks show on Monday, July 3rd, 2023, at Heritage High School, 1150 Forestville Road, Wake Forest.
This is a free event, open to the public. It features a concert and fireworks. You may bring your own lawn chair or blanket and watch the show from the Husky Stadium football field or one of the designated viewing areas on the school's campus. You may also sit on the home side stadium bleachers.
Gates will open at 5:30 p.m., The Band of Oz will take the stage at 6:15 p.m., and the fireworks show will start at 9:30 p.m.
Food and Dessert Trucks:
Parking:
Both regular and handicap parking (by identification only) will be available in designated areas on the campuses of Heritage High School, Heritage Middle School, 3400 Rogers Road, and Heritage Elementary School, 3500 Rogers Road. Parking will also be available at Hope Lutheran Church, 3525 Rogers Road.
Some parking lots in the area may appear to be public, when in fact they are private. Read all signage in the lot to determine what type of lot you are using. Private lots are intended for business patrons only.
Since parking may be limited, area residents are encouraged to make plans with family members and friends to carpool to Heritage High School.
Please note: Parking will not be permitted along Forestville Road or Foundation Drive.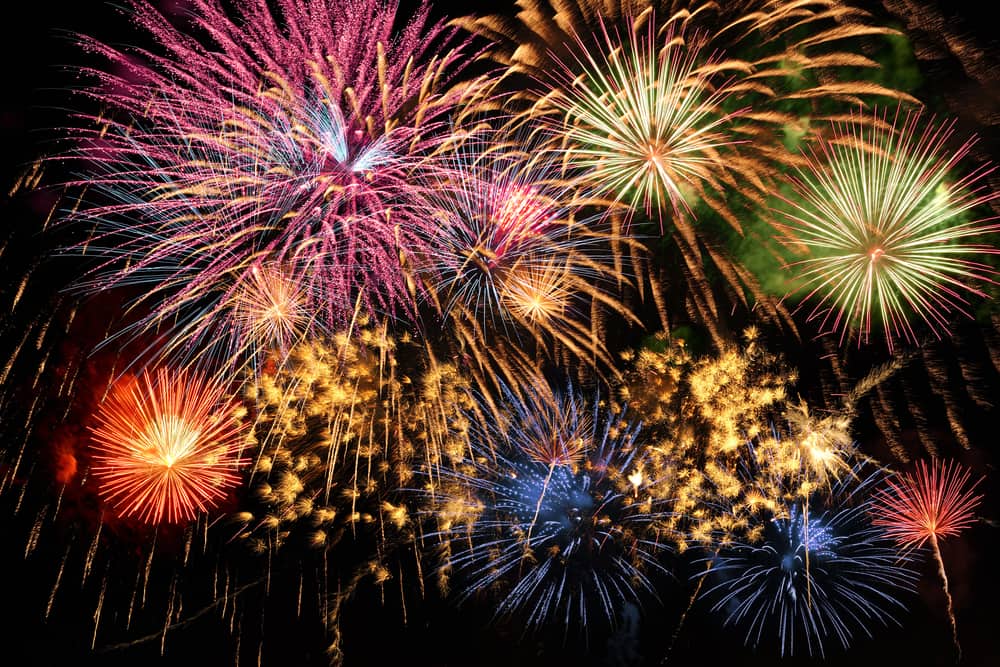 Children's Parade
The Children's Parade will take place Tuesday, July 4th, 2023, at the intersection of North Main Street and West Juniper Avenue, near the Wake Forest Historical Museum, 414 N. Main Street, Wake Forest.
Line-up begins at 10 a.m., and the parade starts at 10:30 a.m.
All area kids are invited to hop on their bikes or be pulled along in a wagon. No registration is required, and it's free to participate. Bicyclists must wear their helmets.
The parade ends at the Wake Forest Community House, 133 W Owen Avenue.
Art in the Park
Art in the Park takes place Tuesday, July 4th, 2023, from 11 a.m. to 1 p.m.., at Wake Forest Community House, 133 W. Owen Avenue, Wake Forest.
Children of all ages will have the opportunity to create a variety of interesting arts and crafts projects.
In addition to the arts and crafts projects offered in the Community House, the Wake Forest Fire Department will be onsite grilling and serving free hotdogs, interacting with the children and their families, and providing information on fire prevention and safety.
Fire officials will also hand out a variety of giveaways, including plastic fire helmets, stickers, and more.
Double-Check Before You Head Out!
We make every effort to make sure that everything on Triangle on the Cheap is 100% accurate.
However, sometimes things change without notice, and it's also possible that we can make a mistake. 
Please verify all deals and events with the venue or organizer before you go.
         You might also be interested in:
More 4th of July Events in the Triangle
Read about all the July 4th fireworks, celebrations and parades in the Triangle. Or look at a quick list here:
Monday, July 3, 2023
Tuesday, July 4, 2023
When
July 3, 2023 @ 5:30 pm
What
Wake Forest 4th of July Fireworks
Where
Heritage High School, Wake Forest
When
July 4, 2023 @ 10:00 am
What
Wake Forest Independence Day: Children's Parade
Where
Wake Forest Historical Museum
When
July 4, 2023 @ 11:00 am-1:00 pm
What
Wake Forest Independence Day: Art in the Park
Where
Wake Forest Community House