The Town of Wake Forest is presenting two days of 4th of July festivities in 2021! These events are part of a large list of 4th of July fireworks and celebrations in the Triangle.
Celebrate with fireworks, the children's parade and Art in the Park.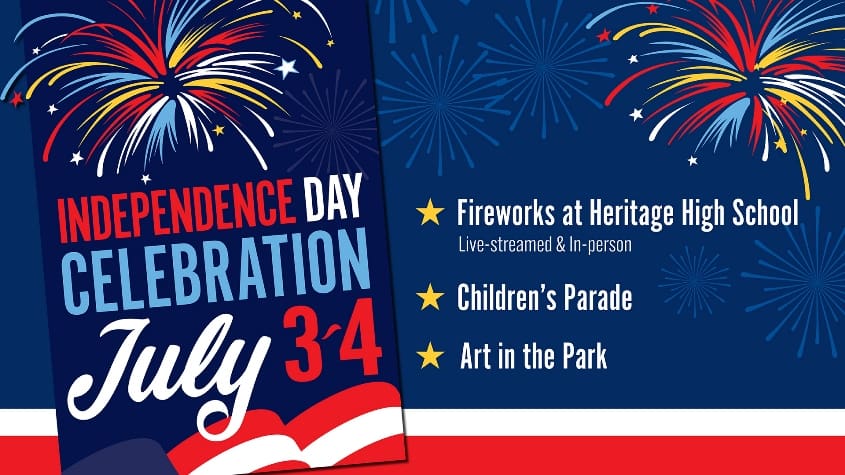 Wake Forest 4th of July Fireworks Spectacular
Wake Forest is presenting a 4th of July fireworks show on Sunday, July 3rd, 2022, at Heritage High School, 1150 Forestville Road, Wake Forest.
This is a free event, open to the public. It features a concert and fireworks. You may bring your own lawn chair or blanket and watch the show from the Husky Stadium football field or one of the designated viewing areas on the school's campus. You may also sit on the home side stadium bleachers.
Gates will open at 5:30 p.m., The Band of Oz will take the stage at 6:15 p.m., and the fireworks show will start at 9:30 p.m.
Food and Dessert Trucks:
Rescue Dogs & Catering
Not Just a Fry Guy
Charlie's Kabobs
Crumbstruction
Funnel Queens
Goodness Grace Us
JAM Ice Cream
Kona Ice
Jolly's Catering
Jay's Italian Ice
Smith's Smokehouse & Smoothies
Parking:
Both regular and handicap parking (by identification only) will be available in designated areas on the campuses of Heritage High School, Heritage Middle School, 3400 Rogers Road, and Heritage Elementary School, 3500 Rogers Road. Parking will also be available at Hope Lutheran Church, 3525 Rogers Road.
Some parking lots in the area may appear to be public, when in fact they are private. Read all signage in the lot to determine what type of lot you are using. Private lots are intended for business patrons only.
Since parking may be limited, area residents are encouraged to make plans with family members and friends to carpool to Heritage High School.
Please note: Parking will not be permitted along Forestville Road or Foundation Drive.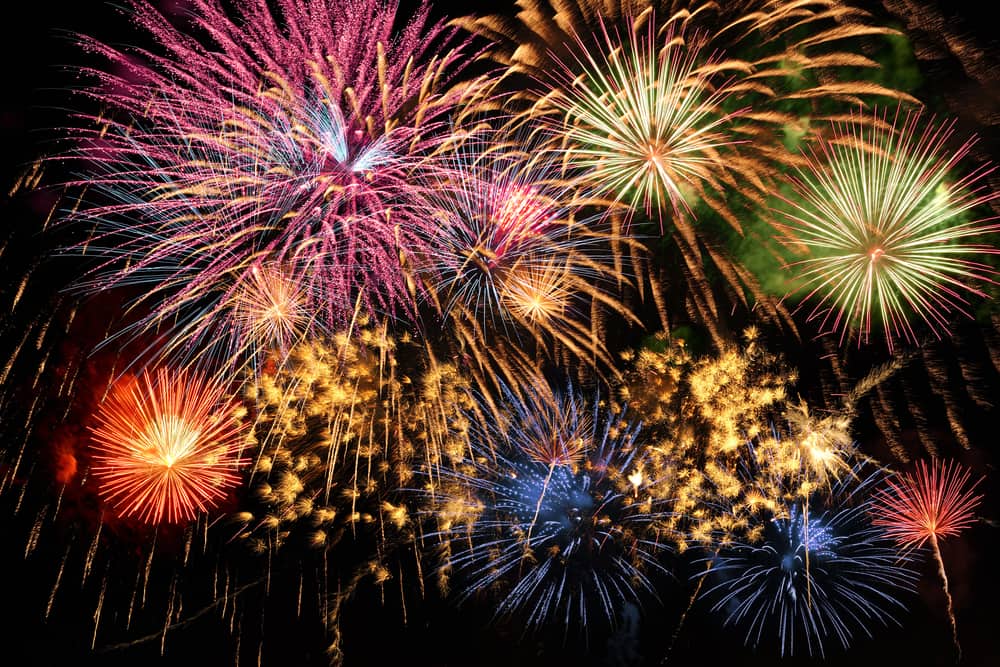 More 4th of July Events in the Triangle
Read about all the July 4th fireworks, celebrations and parades in the Triangle. Or look at a quick list here:
Monday, June 27, 2022
Tuesday, June 28, 2022
Wednesday, June 29, 2022
Thursday, June 30, 2022
Friday, July 1, 2022
Saturday, July 2, 2022
Sunday, July 3, 2022
Monday, July 4, 2022
Tuesday, July 5, 2022
Sunday, July 10, 2022