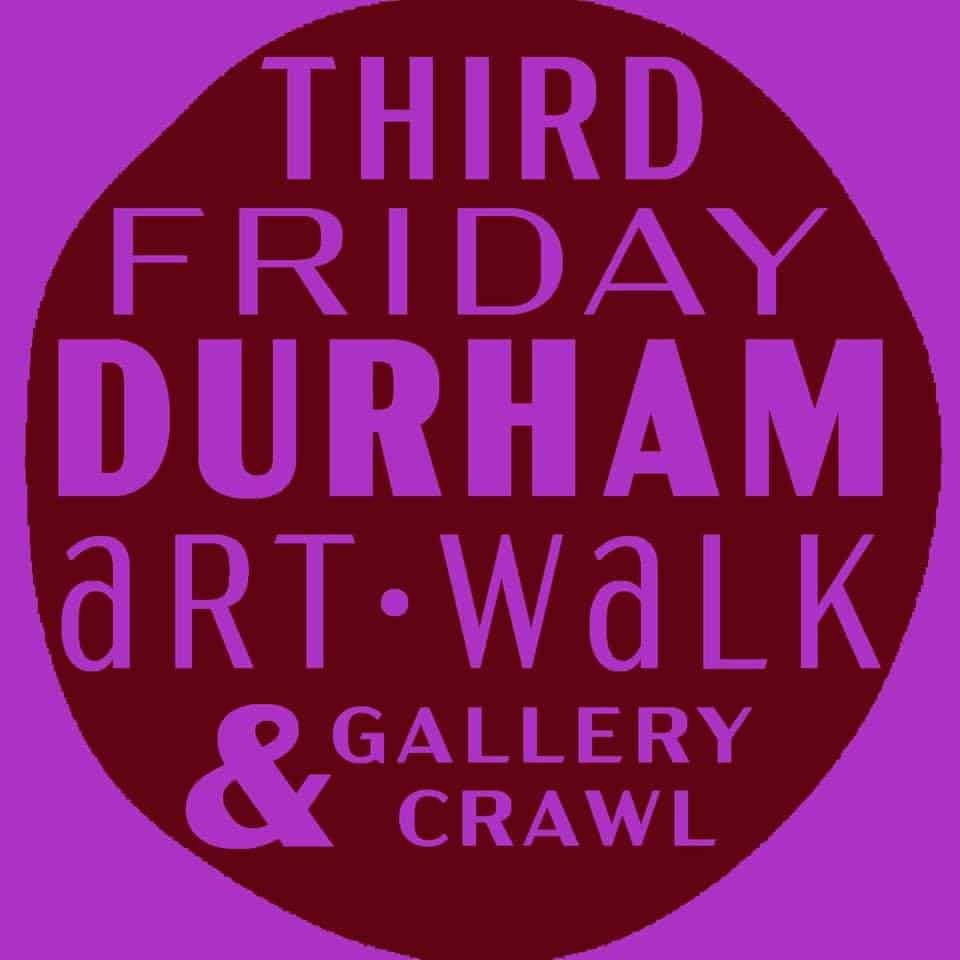 Third Friday Durham is a recurring event during which the Durham art venues host free receptions. It takes place the 3rd Friday of the month.
The next Third Friday Durham is March 17th, 2023
This is a great time to check out the new and continuing exhibits. It's also a good time to check out shops and to try out a new restaurant.
Most gallery receptions take place from 6 p.m. to 9 p.m. but visit the 3rd Friday Durham Facebook page, where details will be posted.
You can also find a map and a list of events at thirdfridaydurham.org.
Third Friday Arts Events on March 17
Upcoming Events in the Triangle
Check out our
full events calendar
, where you can enter any date, or look at the events for the next few days here:
Saturday, April 1, 2023
Sunday, April 2, 2023
Monday, April 3, 2023