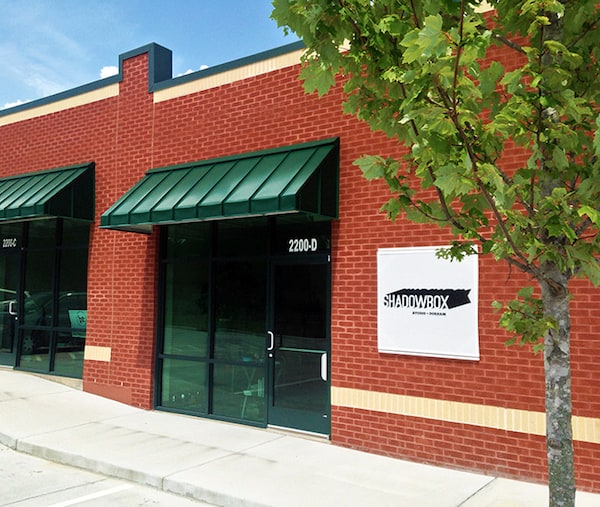 Shadowbox Studio and Blastco Productions present: Movie Loft, monthly film screenings with accompanying music/bands/sounds/stuff. Classics to schlock, unheralded gems to timely revivals, the tawdry to the topical, regional interest to worldly flair.
Shadowbox also hosts other events, like art and live music.
Note: donations are welcome! Also, there are generally free hot dogs.
Shadowbox Studio is at 900 E Club Blvd, Unit 2200D, Durham, inside the Ample Storage complex.
Here's what's coming up:
Movie Loft Presents "Party Girl"
Thursday, January 17th, 2019
7 p.m. to 10:30 pm.
Free
Movie Loft checks out 2019 at Shadowbox Studio with a screening of 'Party Girl'! It is 1995 and the wondrous Parker Posey is Mary, a highly fashionable Manhattan party-thrower that is bailed out of a bind by her godmother. To repay the favor, Mary takes up a job as a library clerk. Along the way there are fabulous club scenes, great music, oddball/high fashion, 90s hilarity, and a falafel subplot.

Directed by Daisy von Scherler Mayer, and with a cast also including Guillermo Díaz, Liev Schrieber, and the director's mother, it is a must for all librarians and library denizens, especially those wistful of the Dewey Decimal days. Come revisit, or say "He-he-hello", to this fun and endearing indie romp!
Music about and of "partying" will be spun, along with some jewels of the era, at 7. Hot dogs, and some sort of falafel, will hit the grill then too, with the movie beginning around 8ish. Stick around for more tunes afterwards.
Free, donations appreciated. BYO or sample what's on-hand!
More upcoming film events
Sunday, January 27, 2019
Thursday, January 31, 2019
Wednesday, February 6, 2019
Saturday, February 9, 2019
Thursday, February 14, 2019
Sunday, February 24, 2019