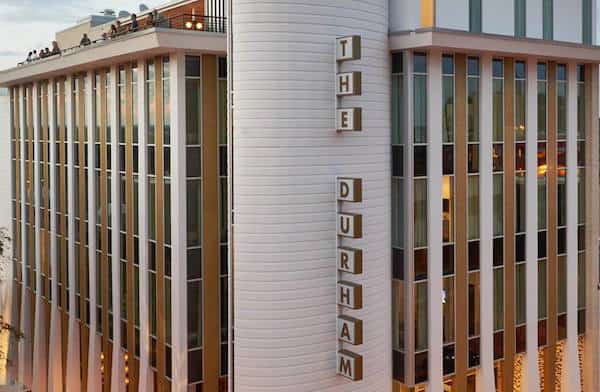 The Durham Hotel, 315 East Chapel Hill Street in Durham, hosts a wide variety of events and many are free. Many are held on the rooftop.
Here are some of the upcoming free events. See more events, plus updates, on The Durham Hotel's Facebook page. Food and drink will be available for purchase at many of the free events.

Views from The Durham–Skywatching with Morehead Planetarium & Science Center
Monday, July 9th, 9 p.m. to 11 p.m.
Monday, October 15th, 9 p.m. to 11 p.m.
Monday, November 12th, 7 p.m. to 9 p.m.
Free
Telescopic stargazing nights hosted by Morehead Planetarium and Science Center and Innovate Your Cool Conference. Stop by for guided constellation tours, music from DJ Mic Check, and celestial cocktail creations from the bar.
Free and family friendly.
October 15 (new date!) // 9-11pm
Views: Moon, Saturn
The first quarter moon will be dramatically lit to the East, highlighting the irregular lunar terrain. Keep an eye out for the constellations Pegasus and Aquarius.
November 12 // 7-9pm
Views: Moon, Mars, Saturn
Planets loom large in our solar neighborhood, but tonight we will extend our view to objects deep in the sky. Galaxies, nebulae and star clusters will be the focus of the night.
Jazz Jam Session feat. Al Strong & Friends
Thursdays (currently scheduled through October 25th)
7 p.m. to 10 p.m.
Free
Every Thursday, Al Strong Music & friends meet on the roof for an open jam session from 7-10pm. Local musicians are invited to bring their instruments and sit in; everyone else is invited to stop by for a drink & check out the show. No cover.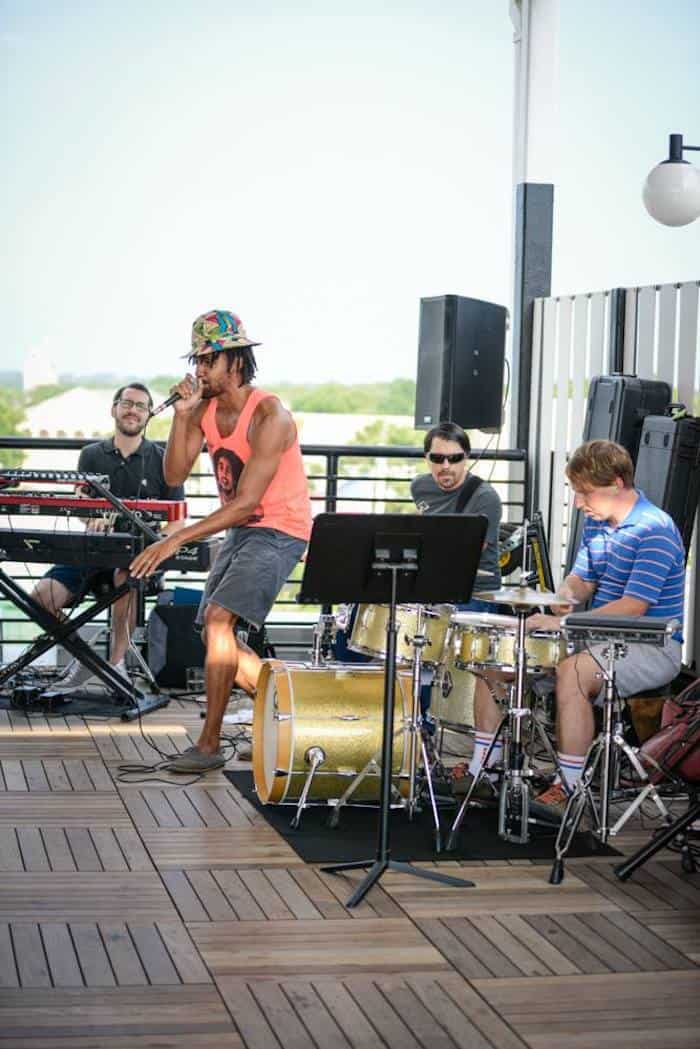 The Beast: indie hip hop and jazz on the roof
Second Sunday of the month (scheduled through October 14th)
5:30 p.m.
Free
The Beast is back for their 2018 season on the roof! Starting March 11, stop by every second Sunday of the month for cocktails, and Pierce Freelon, Stephen Coffman, Peter Kimosh, and Eric Hirsh's indie hip hop & jazz with special guests. No cover, no reservations needed.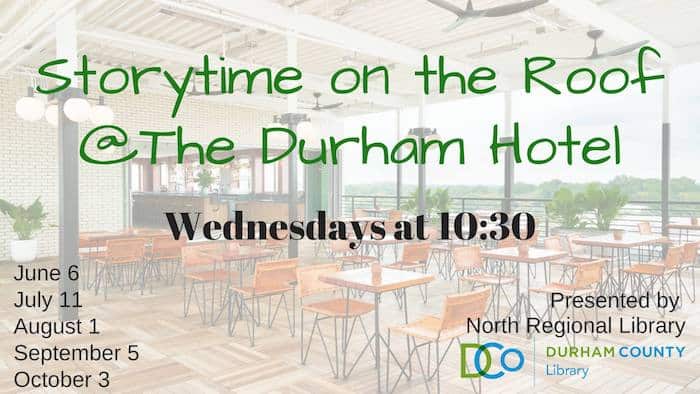 Storytime on the Roof
Various dates
10:30 a.m.
July 11
August 1
September 5
October 24
Free
Presented by Durham County Library. This is a special monthly summer & fall storytime on the roof. All ages welcome. Sign up online or by calling 919-560-0236.