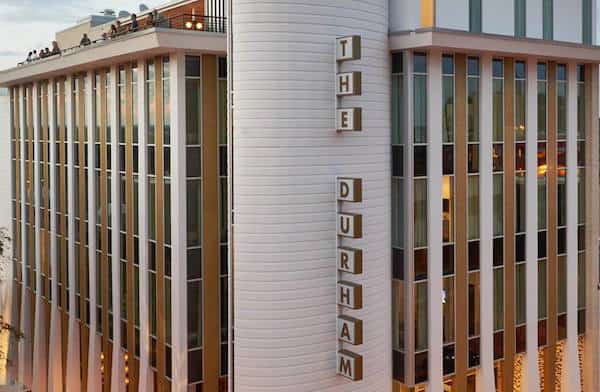 The Durham Hotel, 315 East Chapel Hill Street in Durham, hosts a wide variety of events and many are free. Many are held on the rooftop.
Here are some of the upcoming free events. See more events, plus updates, on The Durham Hotel's Facebook page. Food and drink will be available for purchase at many of the free events.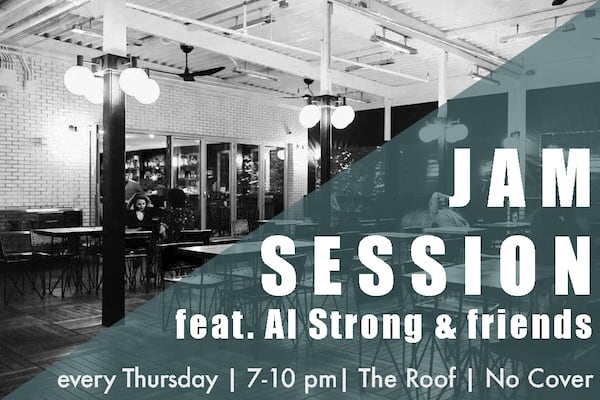 Jazz Jam Session feat. Al Strong & Friends
Thursdays
7 p.m. to 10 p.m.
Free
Every Thursday, Al Strong Music & friends meet on the roof for an open jam session from 7-10pm. Local musicians are invited to bring their instruments and sit in; everyone else is invited to stop by for a drink & check out the show. No cover.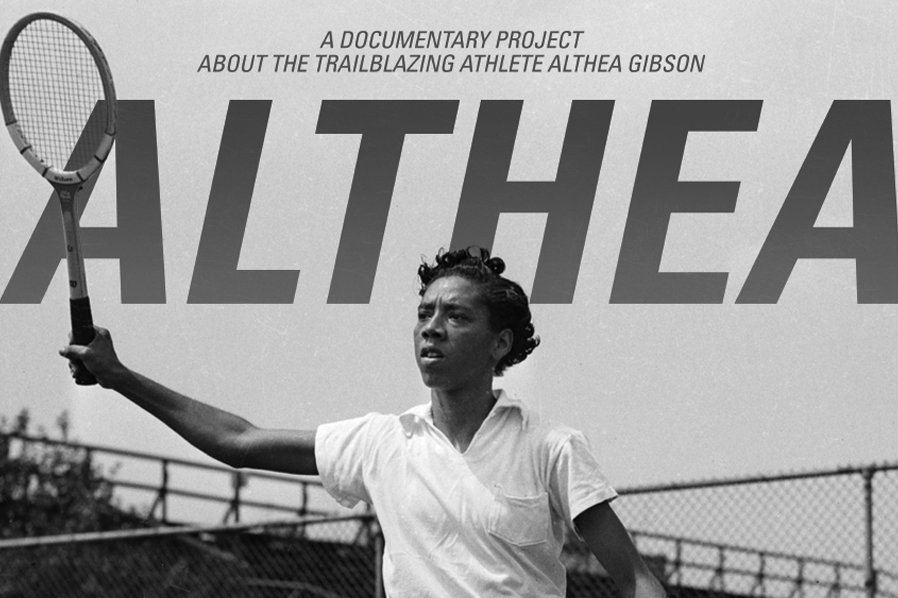 MLK Day Screening: Althea
Monday, January 21st, 2019
10:30 a.m.: Screening
12 p.m.: Discussion
2 p.m: Screening
This MLK Day, Rex Miller will be joining The Durham Hotel for a special screening of his 2015 work, ALTHEA. Rex's documentary follows the incredible story of a tennis legend and Civil Rights trailblazer. Althea Gibson, a truant from the rough streets of Harlem, emerged as a most unlikely queen of the highly segregated tennis world of the 1950's. Althea's life and achievements transcend sports. Her roots as a sharecropper's daughter, her family's migration north to Harlem in the 30's, her mentoring from Sugar Ray Robinson, David Dinkins and others, her fame that thrust her unwillingly into the glare of the early Civil Rights movement, all bring the story into a much broader realm of African-American History.
ALTHEA aired on PBS in Sep 2015 and toured the country on the festival circuit to great audience and critical response, including the Grand Jury Prize for Best Documentary at the 19th American Black Film Festival.
This event is free and open to the public. Families are especially invited, to learn more about this sports star's unprecedented achievements and accompanying challenges.
Light snacks will be available for purchase at the screening, and the lobby coffee shop will be open all day with coffee, tea and juice.
When
Weekly on Thursday @ 7:00 pm-10:00 pm (starting January 17, 2019)