If you can't get enough Taco Bell, you came to the right place! We'll be updating this spot regularly with deals from Taco Bell. Also, please read on for a big list of deals from other restaurants, too!
We have a big day-by-day list of restaurant deals in the Triangle, so if you're feeling hungry, check it out! We update it every day.
Taco Tuesday Celebration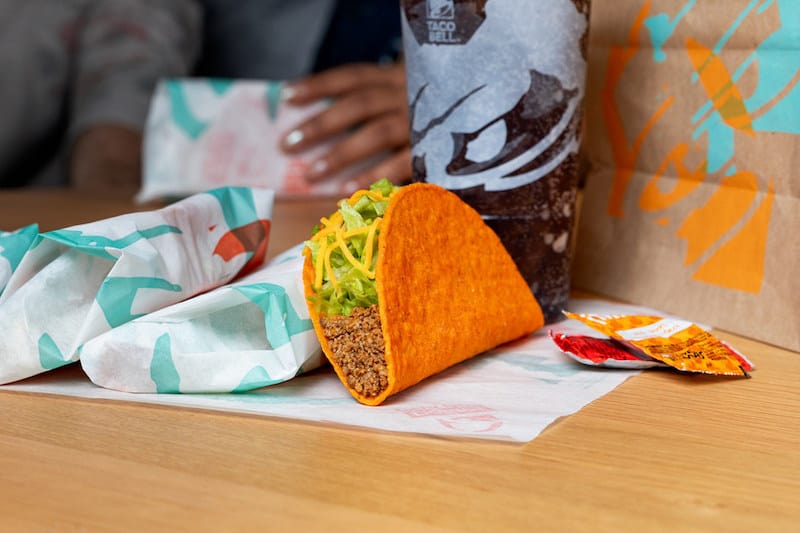 In May 2023, Taco Bell filed legal petitions to cancel the two Taco Tuesday trademark registrations. The goal was to simply free the phrase "Taco Tuesday" for restaurants nationwide — from Taco Bell to Taco John's to your favorite local taco spot. When tacos win, we all win.
In late July, Taco John's decided to abandon its Taco Tuesday trademark registration. This act will benefit thousands of businesses across 49 states (sorry, New Jersey), allowing them to officially and freely celebrate "Taco Tuesdays".
Free Doritos Locos Taco
Leading up to the big giveaway, Taco Bell is giving taco fans a FREE Doritos Locos Taco every Tuesday at participating locations. No purchase necessary. Limit one taco per person, per offer day.
This content originally appeared on Living on the Cheap and is used with permission.
Upcoming Food and Drink related deals and events
Check out our big list of
food and drink events and deals in the Triangle
, or look at a few of them here:
Sunday, September 24, 2023
Monday, September 25, 2023
Tuesday, September 26, 2023
Wednesday, September 27, 2023
Thursday, September 28, 2023
Friday, September 29, 2023
Monday, October 2, 2023
Tuesday, October 3, 2023