Subway is a fast and affordable meal option on-the-go! You can easily customize your order to fit your dietary needs and (let's face it) your culinary cravings.
With regular and footlong options, the new protein bowls, salads, wraps, kids' meals, and even breakfast (at participating shops), you'll find what you want, when you need it!
We have a big day-by-day list of restaurant deals in the Triangle, so if you're feeling hungry, check it out! We update it every day.
Free Subs July 11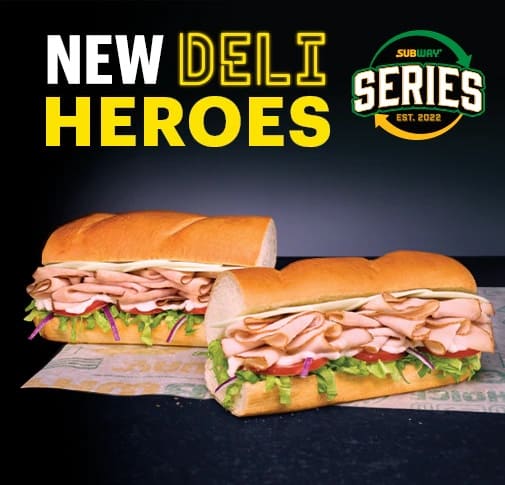 Subway has added deli meat slicers at locations across the U.S.
To showcase the new freshly sliced meats, Subway is offering a new menu category, Deli Heroes — a collection of authentic, deli-style subs simply ordered by name or number.
Note: Most (if not, all) Subway locations are individually owned, so participation may vary widely. Please double-check participation before making plans.
Find your closest Subway, and call to make sure they're participating.
This content originally appeared on Living on the Cheap and is used with permission.
Upcoming Food and Drink related deals and events
Check out our big list of
food and drink events and deals in the Triangle
, or look at a few of them here:
Friday, December 8, 2023
Saturday, December 9, 2023
Sunday, December 10, 2023
Monday, December 11, 2023
Tuesday, December 12, 2023
Wednesday, December 13, 2023
Thursday, December 14, 2023
Friday, December 15, 2023
Saturday, December 16, 2023
Sunday, December 17, 2023