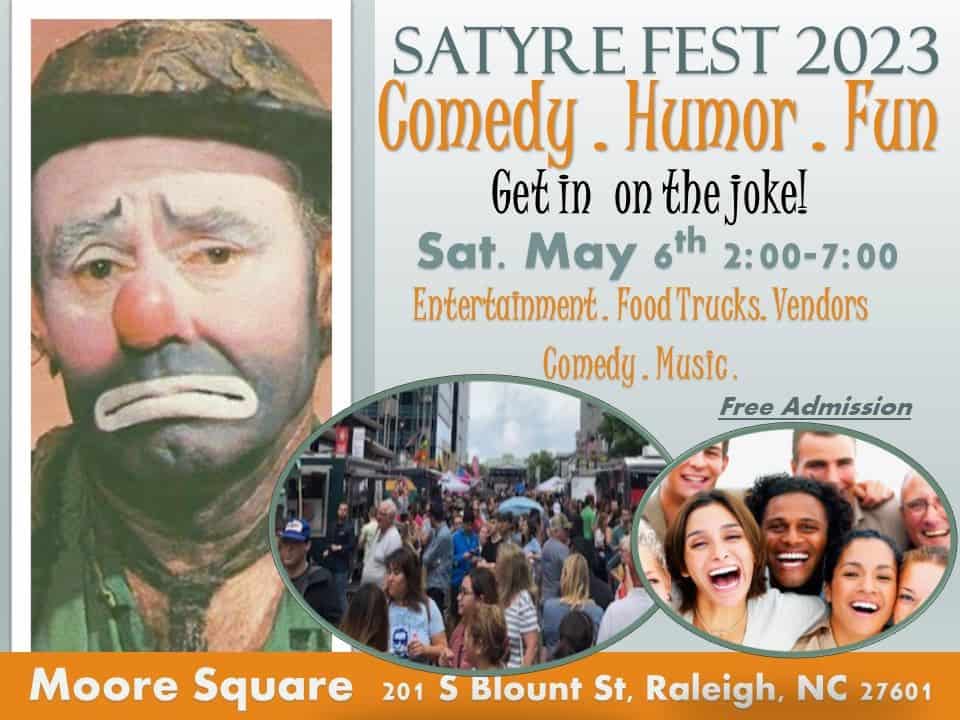 Satyre Fest, inspired by the infamous Fyre Festival, is a satirical experience for the audience to enjoy the oddity and comedy of a festival gone sour.
It will take place Saturday, May 6th, 2023, from 2 to 7 p.m., at Moore Square, 200 S Blount Street, Raleigh, NC.
It's free to attend and will feature entertainment, comedy, music, food and vendors.
The audience will experience all the fun of a normal local music festival with great food and great fun but with a twist of a comical embrace of festival faux pas and shortfalls. The audience is encouraged to complain on social media with hashtag #satyrefest!
More Festivals
Check out a list of summer festivals in the Triangle, or take a quick look at upcoming festivals:
Saturday, June 10, 2023
Thursday, June 15, 2023
Friday, June 16, 2023
Saturday, June 17, 2023
Sunday, June 18, 2023
Monday, June 19, 2023
Saturday, June 24, 2023
Sunday, June 25, 2023
Friday, June 30, 2023
Saturday, July 1, 2023
Sunday, July 2, 2023
Tuesday, July 4, 2023
Wednesday, July 5, 2023
Sunday, July 9, 2023
Saturday, July 15, 2023
Saturday, July 22, 2023
Saturday, July 29, 2023
Saturday, August 5, 2023