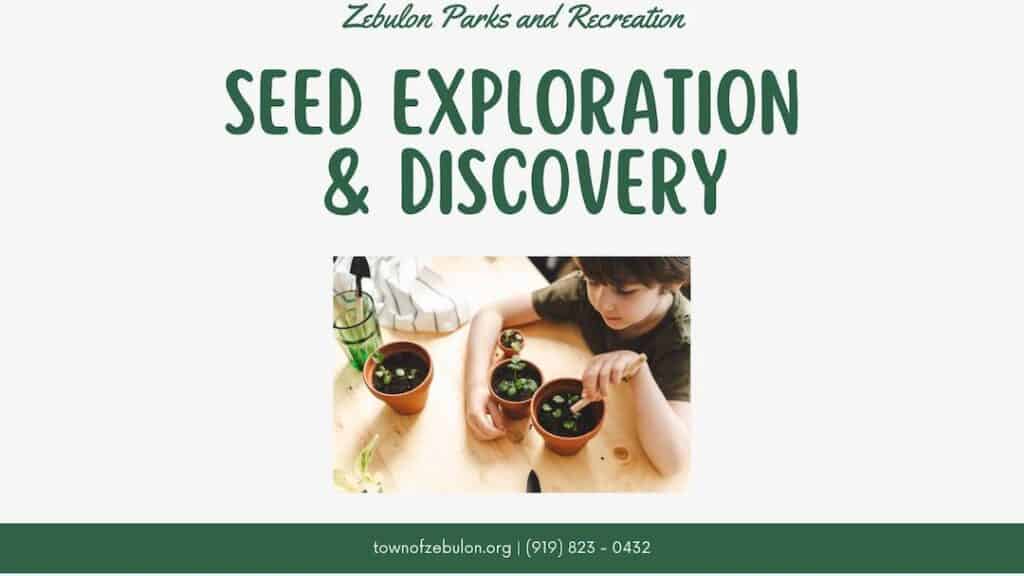 Zebulon Parks & Recreation Department is presenting a free nature program for kids and families, Seed Exploration & Discovery.
The program takes place Friday, March 24th, 2023, from 10 a.m. to 11 a.m. at Zebulon Community Center, 301 S Arendell Avenue, Zebulon, NC.
Study many of the different seeds that you may encounter daily. Investigate how seeds travel, grow, and flourish. You'll explore seeds in different items like fruit & plant some seeds that you can take home and watch grow.
Looking for stuff for your kids to do? Check out Triangle on the Cheap's big list of upcoming free and cheap kid-friendly events in the Triangle!
More Kids' Events in the Triangle
Please check out our big list of free and cheap kids' events in the Triangle or look at a quick list here:
Wednesday, March 22, 2023
Thursday, March 23, 2023
Friday, March 24, 2023
Saturday, March 25, 2023
Sunday, March 26, 2023
Tuesday, March 28, 2023
Wednesday, March 29, 2023
Thursday, March 30, 2023
Friday, March 31, 2023
Saturday, April 1, 2023
Sunday, April 2, 2023
Monday, April 3, 2023
Tuesday, April 4, 2023
Wednesday, April 5, 2023