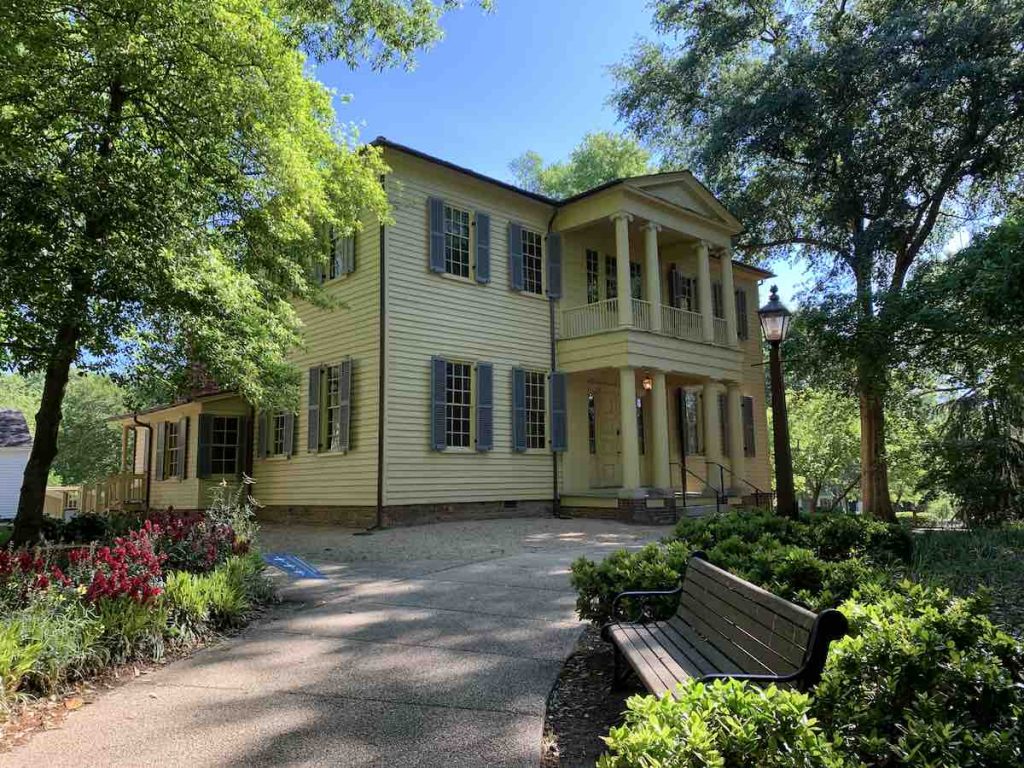 The Mordecai House, 1 Mimosa Street, Raleigh, is the oldest house in Raleigh on its original location. It was build in 1785. Other structures, including the cure barn, the Ellen Mordecai Garden, St. Mark's Chapel, and more, were built in the 1800s.
Normally tickets for tours are $7 for adults, and $4 for seniors and youth, with children 6 and under admitted for free.
Mordecai Historic Park is opening its doors for its annual Holiday Open House.
We are putting together a huge list of holiday events in the Triangle, including parades, festivals, markets, Santa visits, and more. Check out our growing day by day list of holiday events in the Triangle!
The Mordecai Holidays Open House  is free, and you don't need reservations.
See how the home would have been decorated over the past 235 years and learn about different holiday traditions. Enjoy crafts, live music and more throughout the park.
The Holiday Open House is free and open to all ages.
Merry & Bright, a Children's North Pole Market by Paper & Stars Studio, will be taking place at Mordecai Historic Park, on Saturday, December 10th, from 10 a.m. to 3 p.m.
More Holiday Events in the Triangle
Check out our big list of holiday events in the Triangle, or look at a few of them here:
Friday, December 9, 2022
Saturday, December 10, 2022
Sunday, December 11, 2022
Monday, December 12, 2022
Tuesday, December 13, 2022
Wednesday, December 14, 2022
Thursday, December 15, 2022
Friday, December 16, 2022
Saturday, December 17, 2022
Sunday, December 18, 2022
Monday, December 19, 2022
Tuesday, December 20, 2022
Wednesday, December 21, 2022
Thursday, December 22, 2022
Friday, December 23, 2022