This week is prime time for the Geminid meteor shower. It will peak early in the morning on December 14th, 2022.
Under ideal conditions — a clear, dark sky — you can expect to see 120 Geminid meteors per hour. We will have a Waning Gibbous moon, which is just short of full, so we won't have a dark sky.
But if you can find a spot away from city lights and you're patient, you can expect to see some meteors, which are often described as "shooting stars."
Learn how to get started with stargazing and skywatching in the Triangle!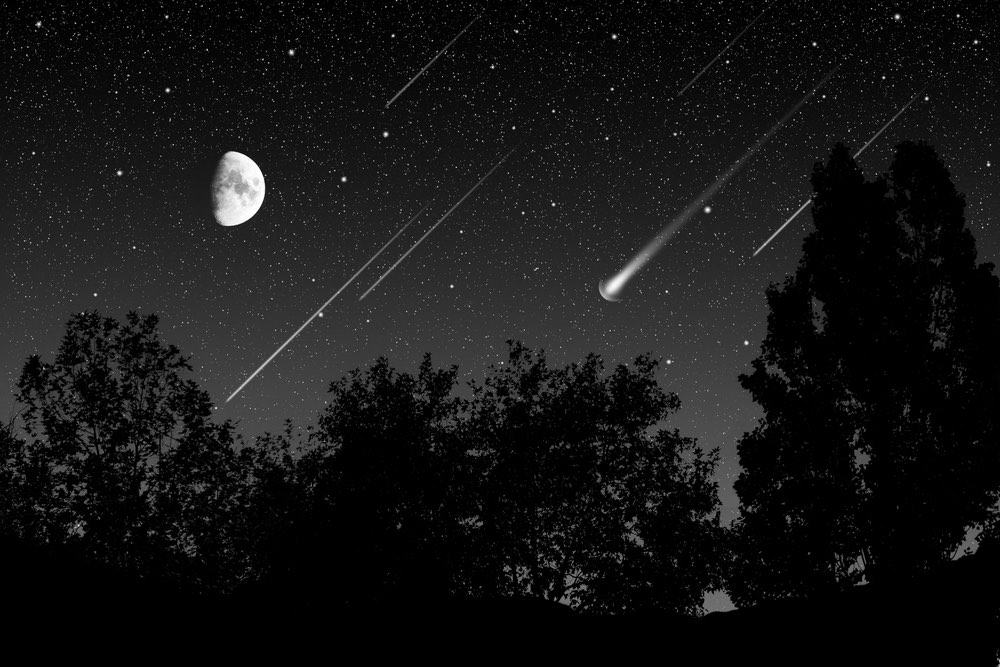 Geminid Meteor Shower Watch Events
Several organizations are hosting Geminid Meteor Shower watch events. All of them will start at night on Tuesday, December 13th, 2022. All are free to attend. Make sure to get in touch with the organizers or the hosting park on Tuesday, because if the weather isn't good, the event might not take place.
Skywatching with Morehead Planetarium and CHAOS
Tuesday, December 13th, 2022
Starting at 8 p.m.
Little River Regional Park
301 Little River Park Way, Rougemont, NC
Morehead educators and CHAOS members (Chapel Hill Astronomical & Observational Society) will bring telescopes and guide you as you observe the Geminid meteor shower, which will peaking this night.
Be sure to call the park office after 4 p.m. for cloud/cancellation updates: 919-732-5505. Meet at the Play Meadow. All ages welcomed. Due to the fragile viewing equipment, please do not bring dogs.
---
Winter Stargazing at Eno River State Park
Tuesday, December 13th, 2022
Starting at 7:30 p.m.
Eno River State Park — Fews Ford Access
6101 Cole Mill Road, Durham, NC
Join a ranger to learn about these and other fiery space objects, and then enjoy the show!
Note that this event is cloud and weather dependent; however, Fews Ford access will remain open the evening of December 13 to watch the meteors after sunset. Be sure to bring chairs and blankets, and dress to be outside!
Spaces are limited: RSVP is required with the number of guests in your party and a phone number where you can be reached in the event of changes by email at eno.river@ncparks.gov or by phone at 919-383-1686.
---
Stargazing at West Point on the Eno
Tuesday, December 13th, 2022
11:59 p.m. to 3 a.m.
West Point on the Eno
Gather in the meadow at the West Point on the Eno Environmental Education Pavilion and watch the spectacle. Enjoy a cup of hot chocolate while lying on a blanket under the stars. No cost, no preregistration required.
Upcoming Events in the Triangle
Check out our
full events calendar
, where you can enter any date, or look at the events for the next few days here:
Sunday, September 24, 2023
Monday, September 25, 2023
Tuesday, September 26, 2023