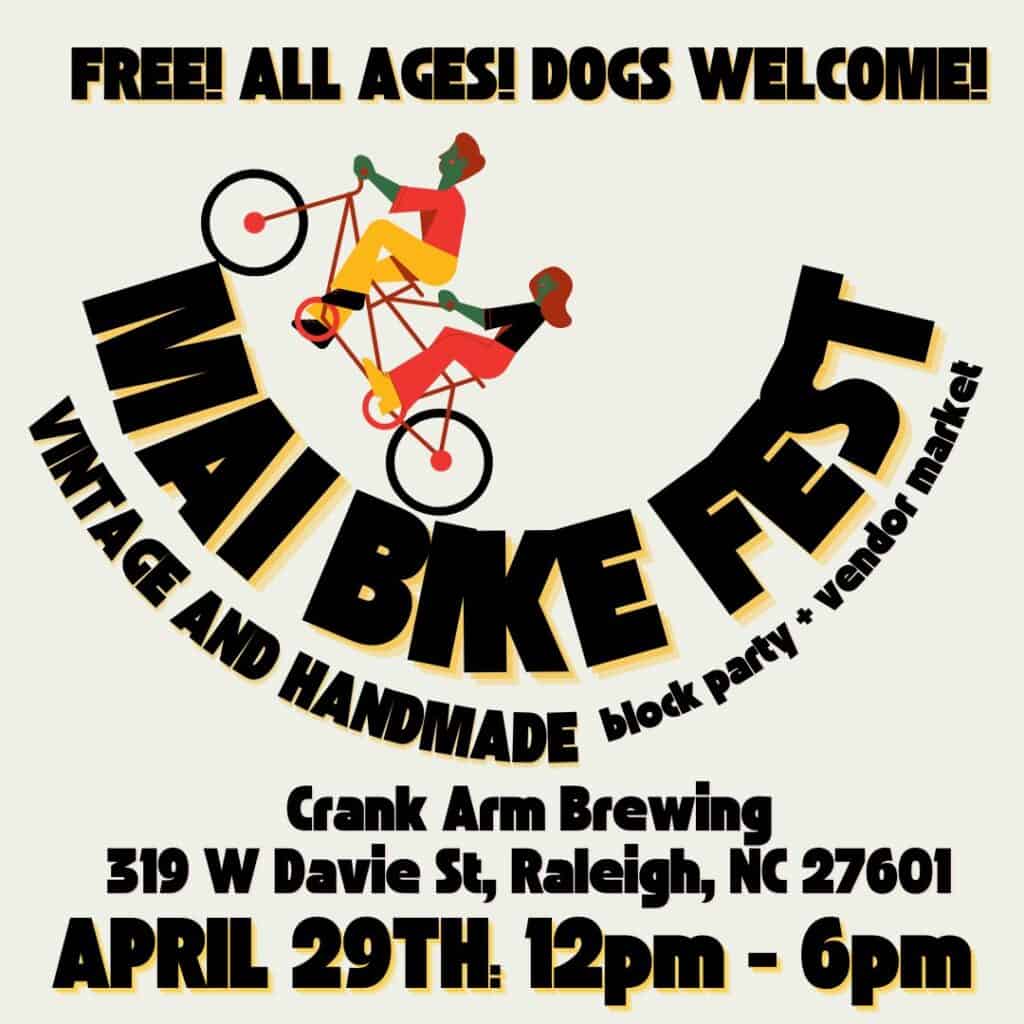 Mai Bike Fest is a pop-up market and block party on Saturday, April 29th, 2023, from 12 to 6 p.m., at Crank Arm Brewing, 319 W Davie Street, Raleigh, NC.
The event will feature vintage and handmade vendors, music, beer and food.
It's family friendly and dog-friendly too.
Enjoy music and dancing from Little German Band, and much more!
More Markets in the Triangle
Check out big day-by-day list of markets in the Triangle, or look at a few of them here:
Saturday, September 23, 2023
Sunday, September 24, 2023
Wednesday, September 27, 2023
Friday, September 29, 2023
Saturday, September 30, 2023
Sunday, October 1, 2023
Wednesday, October 4, 2023
Friday, October 6, 2023