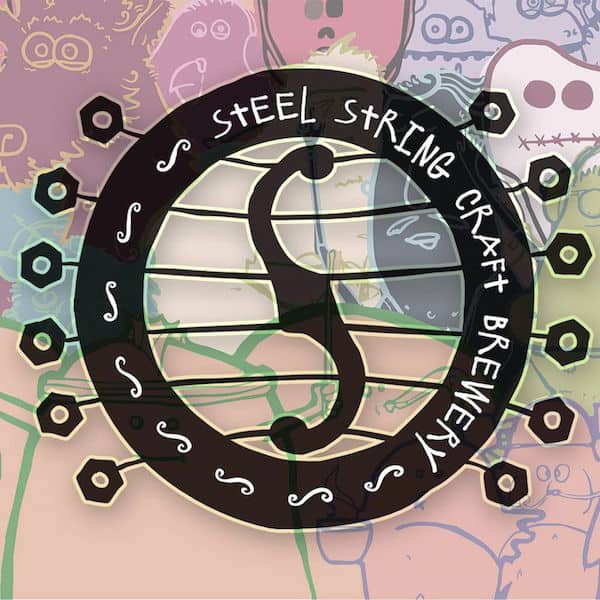 Steel String Brewery, 106 S Greensboro Street in Carrboro, serves up "consciously crafted" quality ales in the heart of downtown Carrboro, but it also serves up live music and other entertainment. All the events in the taproom are free to attend. Tips are appreciated by the performers. You can see the whole schedule here, but here's a list of some upcoming events:
Trivia contest
Every Tuesday at 9 p.m.
Weekly bar Trivia on Tuesdays at 9pm. Trivia includes a music round, movie round, picture round, general knowledge round and more. There are prizes every round!
Come a bit early 8:30ish to grab a seat and a beer. The winning team of each 6 week tournament gets a T-shirt.
Guitartown Presents Steel String Sessions
2nd Sunday of the month
4 p.m. to 6 p.m.
Free. Tips appreciated. $10 donation suggested.
June 10: Kenny Roby
July 8: Dave Wilson & Band
August 12: Reese McHenry & Dave Bartholomew
Live music: Hal Engler Quartet
Saturday, May 19th
5 p.m. to 7 p.m.
Free
Live music: Pete Pawsey with Mark Simonsen
Sunday, May 20th
4 p.m. to 6 p.m.
Free
Second Chance Series: Steel String hosts Benevolence Farm
Tuesday, May 22nd
5:30 p.m. to 7:30 p.m.
Free
Come learn about Benevolence Farms' work helping recently incarcerated women get back on their feet. 10% of sales for the day will go directly to them. 
Live music: River Otters
Sunday, May 27th
6 p.m. to 8 p.m.
Free
Live music: New Orleans Masquerade
Saturday, June 2nd
4 p.m. to 6 p.m.
Free
When
Weekly on Tuesday @ 9:00 pm (starting May 22, 2018)
When
May 27, 2018 @ 6:00 pm-8:00 pm
When
June 2, 2018 @ 4:00 pm-6:00 pm
When
June 10, 2018 @ 4:00 pm
When
July 8, 2018 @ 4:00 pm
When
August 12, 2018 @ 4:00 pm