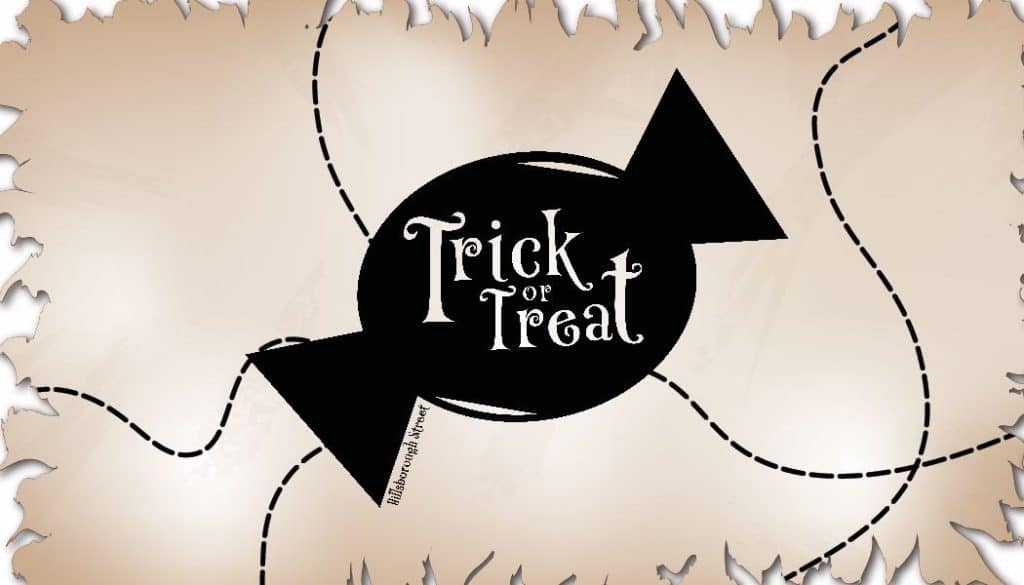 Live It Up Hillsborough is presenting their first Trick or Treat Treasure Hunt on Sunday, October 23rd, 2022, from 2 to 5 p.m.
It's designed for kids but all ages are welcome!
Fall is looking great around the Triangle, whether you're looking for something spooky or totally kid-friendly! Check out our HUGE list of fall festivals, as well as our list of pumpkin patches, haunted trails and corn mazes! We have also put together a big list of Halloween events and Trick or Treat events!
There will be both traditional candy buckets and special treasure chest locations along Hillsborough Street, anywhere between Morgan Street and I-440. The buckets will be filled with candy and other assorted goodies.
There will also be a handful of street performers along the sidewalks in the central zone to help add to the festive atmosphere.
The full event runs from 2 to 5 p.m. From 2 to 3 p.m., trick-or-treaters and their families can join Live it Up Hillsborough at Compiegne Park, 106 Chamberlain St, Raleigh, to grab a treat bag (while supplies last) and take fun pictures.
Maps will be supplied to trick-or-treaters in Compiegne Park fro 2 to 3 p.m., as well as at the Live It Up! Hillsborough Street offices, 2416 Hillsborough Street, from 3 to 5 p.m.
More Trick or Treat and Trunk or Treat Events in the Triangle
Check out our big list of Trick or Treat events in the Triangle, or take a quick look here:
Saturday, October 14, 2023
Saturday, October 21, 2023
Monday, October 23, 2023
Friday, October 27, 2023
Saturday, October 28, 2023
Monday, October 30, 2023
Tuesday, October 31, 2023