Huckleberry Trail Farm, at 143 Pleasant Hill Church Road, Siler City, planted over 30,000 square feet of sunflowers and carved a labyrinth to meander through. The plants are the perfect height for kids, so photos with your kids will be great!
Huckleberry Trail Farms is holding Huck's Sunflower Fest:
Saturday, August 13th: 1 to 5 p.m.
Sunday, August 14th: 1 p.m. to 5 p.m.
Last admission is 4 p.m.
We're adding this to our big list of sunflower fields in the Triangle!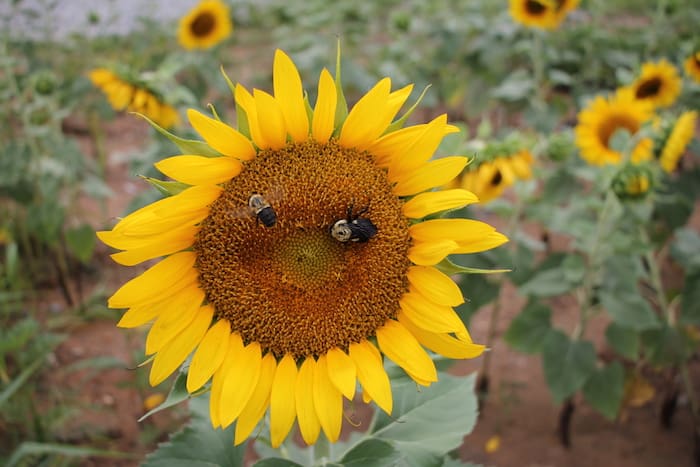 The cost for admission is $4 (for both adults and kids) and parking is free. You can buy sunflowers for $1 a stem. Please bring your own pruming sheers.
Bring lunch or a snack. There will be picnic tables and old-timey games to play.
If you're a professional photographer and you want to book photo sessions, contact the farm.
Upcoming Events in the Triangle
Check out our
full events calendar
, where you can enter any date, or look at the events for the next few days here:
Tuesday, October 4, 2022
Wednesday, October 5, 2022
Thursday, October 6, 2022