Raleigh's best photo op right now is at the Sunflower Field at Dix Park. The popular sunflower fields that used to be at Neuse River Greenway Trail are now at the more accessible Dix Park. You'll find them off Hunt Drive, next to the soccer fields. More information, including parking info.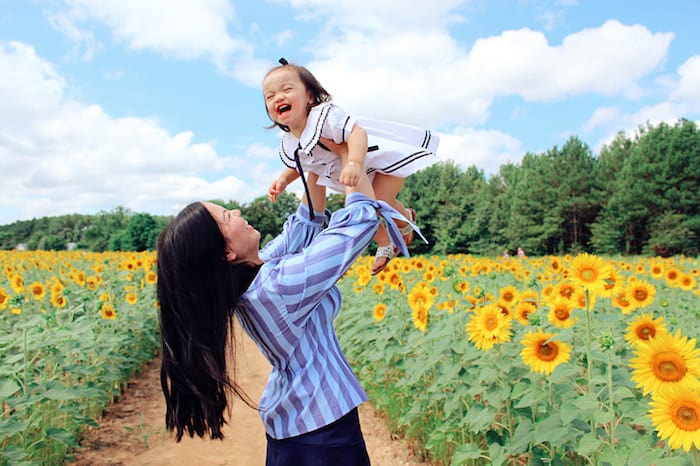 They are in full bloom now (July 7th.) Right now the ground is muddy due to the heavy rainfall the last couple days, so plan your footwear accordingly. Please don't pick the flowers or eat the seeds.
The sunflowers are more than a great photo op. The sunflowers at Dix Park will also be harvested and used to contribute to the City's biodiesel supply.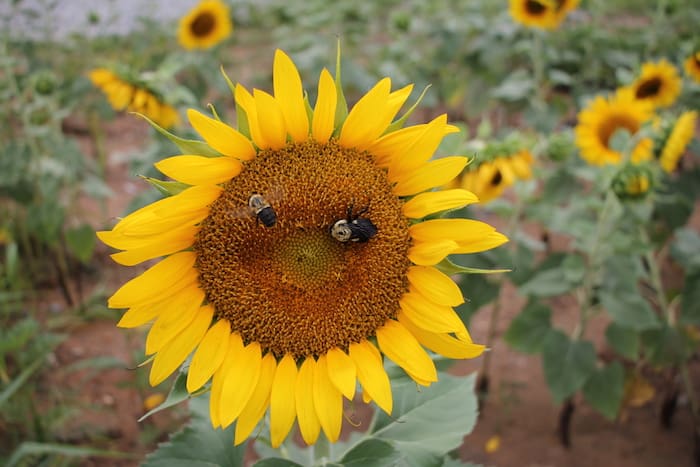 On Saturday, July 14th, 2018, there will be a free festival to celebrate the sunflowers, and summer.
SunFest will take place from 2 p.m. to 7 p.m. at Dix Park's Flower Field, 2105 Umstead Drive. Parking information:
Parking: From Western Boulevard, turn onto Hunt Drive and enter Dorothea Dix Park. At the stop sign, turn right onto Umstead Drive. Follow the signs to parking. The event will be held in Flowers Field. Please note that there are no permanent restroom facilities, just port-a-johns.
Some of what's going on at SunFest:
Arts and crafts
Performance artists
Vendors
Food trucks
Photo booth
Concert by bluegrass band Shiloh Hill 5:30 p.m. to 7 p.m.
Food on sale from:
Sarge's Chef
Curry in a Hurry
Gussy's Greek
Rare Earth Farms
Poblano's Taco
Lumpy's Ice Cream
Cocoa Forte
Trophy Brewing and Bull City Ciderworks will be on site.