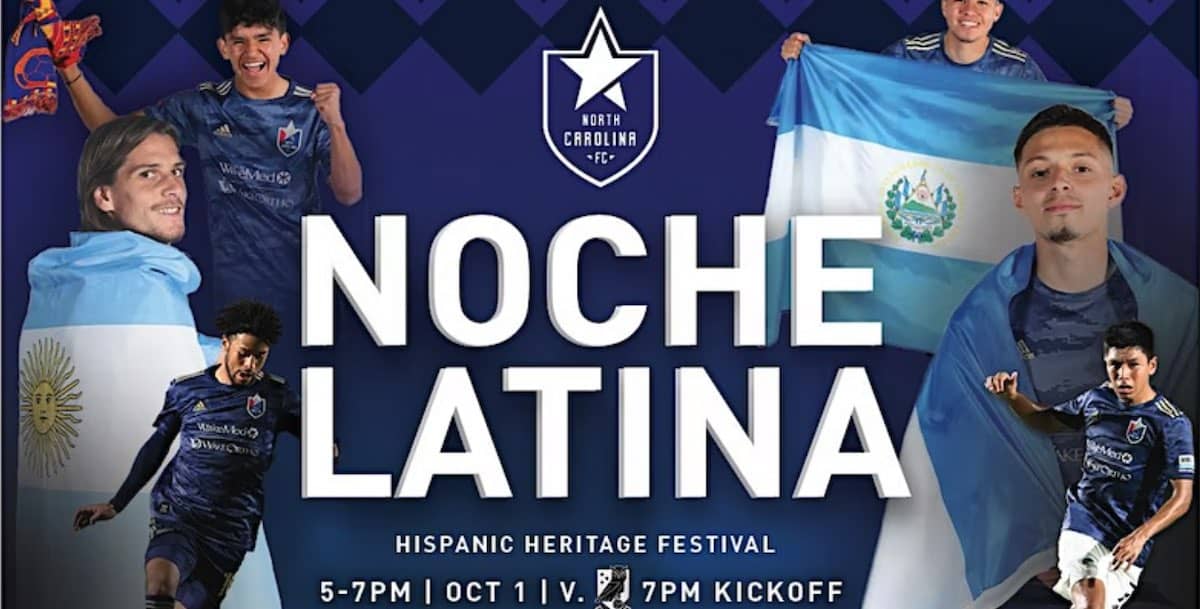 Celebrate Hispanic heritage on Saturday, October 8th, 2022, from 5 to 7 p.m., outside Sahlen's Stadium at WakeMed Soccer Park, 101 Soccer Park Drive, Cary, NC. This has been rescheduled from October 1st, due to weather.
Hispanic Heritage Celebration is a FREE celebration that takes place before the North Carolina Football Club game. If you want to also attend the game, which starts at 7 p.m., tickets are just $15.
The festival includes stage performances that celebrate Venezuelan, Brazilian and Colombian cultures, as well as family fun and games.
Interested in being a vendor or business at the festival? It's only $20. Sign up here.
More Festivals
Sunday, February 12, 2023
Friday, February 17, 2023
Saturday, February 18, 2023
Tuesday, February 21, 2023
Saturday, February 25, 2023
Saturday, March 11, 2023
Saturday, March 18, 2023
Thursday, March 23, 2023
Saturday, March 25, 2023
Sunday, March 26, 2023
Saturday, April 1, 2023