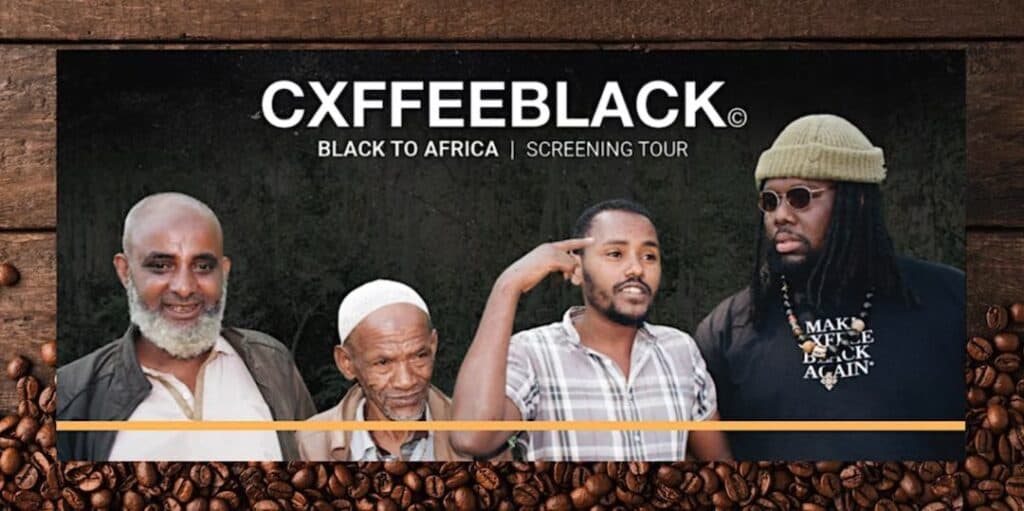 On Friday, February 10th, 2023, at 6:30 p.m., the Hayti Heritage Center, 804 Old Fayetteville Street, Durham, NC, will host a screening of the film, CXFFEE Black To Africa.
Learn about more Black History Month events throughout the Triangle.
This screening is free, but a donation of $5 to Hayti Films is suggested.
As a part of the Hayti Film Next Level series, spend a pre-Valentine's Day evening at Hayti to find out about one of the world's oldest guilty pleasures!
Cxffee Black to Africa is a documentary that unearths the origins of the bean that changed the world.
Synopsis:
A teacher-turned-hip-hop artist is on a mission to reclaim a stolen fruit– coffee– from his motherland of Africa. The only thing standing in his way is a 460 billion dollar industry that has profited off of the backs of his ancestors through the slave trade. When Bartholomew Jones is given a chance to travel to Ethiopia and learn about one of the most important commodities of the 21st century, he packs his bags and returns home.
Filmmaker Bartholomew Jones will be in attendance for an after-screening Q+A.
More Black History Month Events
Check out a list of Black History Month events and sites in the Triangle, or look at a quick list here:
Friday, January 27, 2023
Saturday, January 28, 2023
Thursday, February 2, 2023
Friday, February 3, 2023
Saturday, February 4, 2023
Sunday, February 5, 2023
Monday, February 6, 2023
Tuesday, February 7, 2023
Wednesday, February 8, 2023
Thursday, February 9, 2023
Friday, February 10, 2023
Saturday, February 11, 2023
Sunday, February 12, 2023
Monday, February 13, 2023
Tuesday, February 14, 2023
Wednesday, February 15, 2023
Thursday, February 16, 2023
Saturday, February 18, 2023
Sunday, February 19, 2023
Tuesday, February 21, 2023
Thursday, February 23, 2023
Friday, February 24, 2023
Saturday, February 25, 2023
Sunday, February 26, 2023
Tuesday, February 28, 2023