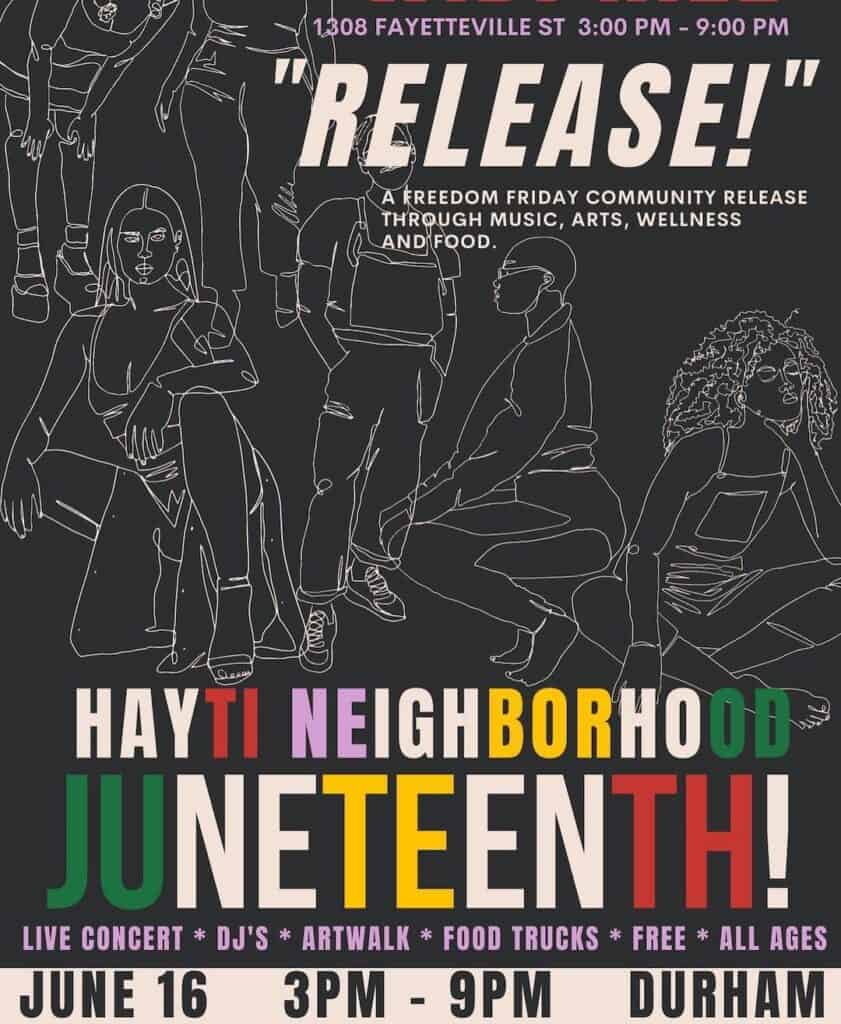 The Hayti Neighborhood Juneteenth Celebration takes place Friday, June 6, 2023, from 3 to 9 p.m.
It will include a live concert, DJs, artwalk, food trucks and more.
It's free and for all ages. It takes place at 1308 Fayetteville Street, Durham, NC.
Learn about more Juneteenth celebrations around the Triangle!
More Juneteenth Events in the Triangle
Learn about all the Juneteenth events taking place in the Triangle, or check out a quick list here:
Saturday, June 10, 2023
Monday, June 12, 2023
Tuesday, June 13, 2023
Wednesday, June 14, 2023
Thursday, June 15, 2023
Friday, June 16, 2023
Saturday, June 17, 2023
Sunday, June 18, 2023
Monday, June 19, 2023